3 Key Restaurant Trends To Watch Ahead Of Icr's Annual Conference
Posted: Jan 14, 2019
---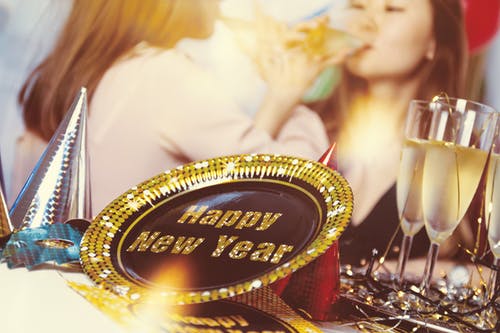 ---
Delivery costs could be higher for customers in 2019.

Restaurants are hoping to offer more expensive meal deals to offset growing labor costs.

Baristas and fry cooks can expect better benefit offers, as restaurants seek to retain an flighty workforce.

As the longest ever federal government shutdown grinds on and chatter about a potential recession grows louder, retail and restaurant CEOs and investors are gathering in Orlando, for the ICR conference.

Chipotle Mexican Grill, Shake Shack, Domino's and Darden are town to dish about their digital strategies and convince shareholders that they have a plan for dealing with ever-changing consumer habits. More than 160 private and public companies are set to make presentations over the three-day conference at the Grande Lakes Hotel.

The conference is a "good gauge of how things are going to shake out" in 2019, said Peter Saleh, analyst at BTIG.

In the past, companies have announced new executive hiring, menu items, and in some cases, entirely new approaches to age-old problems like labor retention and rising minimum wages. No doubt, investors will be listening carefully to what these companies are saying about the strength of the consumer and where spending could be heading.

Eating out at restaurants is one area where consumers will cut back if they grow worried about the economy. Restaurants in Washington, D.C., have already felt the pinch as federal workers go without paychecks.

Those economic questions come as the restaurant industry is facing a number of other challenges including a rising rate of online orders and higher labor costs.

Here are three things that analysts are paying attention to in the restaurant industry this year:

Digital & delivery

From coffee shops to burger joints, more restaurants are rolling out apps and online ordering systems to allow guests to order and purchase food for pick-up or delivery. It's become a much bigger piece of the restaurant industry over the last few years.

Around 11 percent of Chipotle's sales are from online orders. At Starbucks, it's 12 percent. The good news is digital orders tend to bring in more money because diners who use apps and online ordering have more time to peruse the menu. Restaurants also have a better opportunity to up-sell them with items like chips, drinks and desserts. Not to mention, these customers tend to be more loyal to brands. Saleh said diners who use digital devices to order are at least three times more likely to use this method going forward.

But this shift is not without a cost, and restaurants are having to adapt.

Some have opted to boost their own delivery staff, while others are partnering with third-party services like Door Dash and Uber Eats. Saleh expects companies to continue this trend and take on more delivery partners in the next year.

Third-party services, whether they incorporate delivery or not, charge restaurants a commission for their services and often reap the benefit of having full access to consumer data.

Saleh said companies will likely begin to shift that cost of delivery to the customer. So, delivery costs may be slightly higher in 2019 and beyond.

Labor

It's no secret that the restaurant industry has one of the worst employee retention rates. A whopping 72.5 percent of people left their food service or hospitality gigs in 2017, according to the Bureau of Labor Statistics.

Partially it's just the nature of the industry, with so many of the positions filled by teens and college students just getting into the labor force. These employees are often part-time or seasonal hires, and only intend on staying with the company for a brief time before moving on to another career.

And since restaurants are always hiring, jumping from one company to another for better pay or benefits isn't uncommon. The trouble is each time an employee leaves a restaurant, the company has to hire and train someone new, costing time and money.

Restaurants like Starbucks, Chipotle, Taco Bell and McDonald's have rolled out retention programs aimed at getting staff to stick around. Programs have included college tuition assistance, better parental leave benefits and sick days for part-time employees.

However, a flighty labor force isn't the only worry for restaurants. In 2019, 20 states will raise their minimum wages, putting pressure on companies' bottom lines.

In some cases, convincing diners to order online or via an app can help offset this increase in employee wages. For the majority of restaurant chains, around 25 percent of in-store labor is dedicated to taking orders at the counter, Saleh said. Offering other ways for customers to order, including a kiosk at the restaurant, can cut back on the staff needed to man the cash register. That labor can then be transitioned to the kitchen or eliminated.

Value

It will be interesting to see what companies are saying at the conference about promotional offers. While dollar menus and cheap eats are expected to remain prominent in 2019, some had hoped to see slightly different value offerings this year.

Saleh said he expects prices are going to shift soon, with more restaurants looking to draw in customers with slightly higher priced meal deals. Companies like McDonald's, Burger King, Taco Bell and KFC have been promoting meal boxes in the $5 to $6 range, and that isn't likely to stop. Even Pizza Hut has latched onto a $5 menu, matching that of Domino's $5.99 mix and match deal.

While the cheaper options are enticing to consumers, they aren't huge moneymakers for chains. Expect to see more promotions like this in the future, especially as restaurants grapple with having to spend more on labor.

If the aggressiveness of discounts dissipates this year and restaurants can convince diners to pay up, the companies will be able to pad margins. But if spending slows, restaurants may not be able to get these new offers to stick.
By Sarah Whitten
January 13, 2019
Source: CNBC.com
---
---
Go-Wine Sharing and Promotion
Go-Wine's mission is to organize food and beverage information and make it universally accessible and beneficial. These are the benefits of sharing your article in Go-Wine.com
It Generates Free Traffic to your site.
Your Article Will Get Indexed Faster.
Your Google Rankings Will Rise. Google Rise Articles with Positive Participation & Contribution.
Your Article Will Reach New Customers and Audience. Go-Wine has a selected audience and visitors from over 120 countries.
You always receive credit - you will be cited accurately (Author, Website & Hyperlink).
The integrity of the Information is not compromised - you always will be linked to the most up to date version of your article.
Contact Us for more information.