Add Alcance To The List Of Top-tier Chilean Wineries
Posted: Sep 29, 2018
---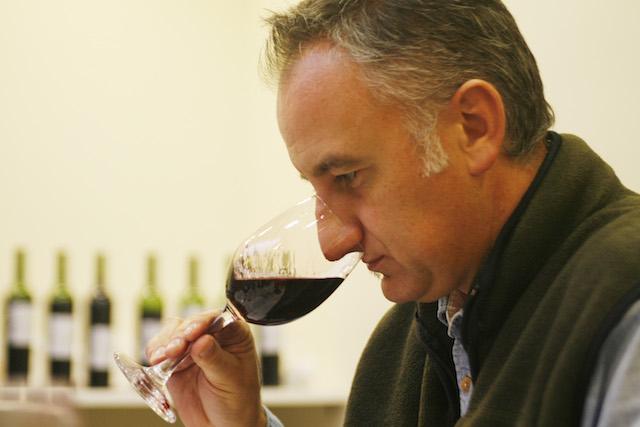 ---
If you are as impressed with Chile as a wine producing country as I am you likely have a list of favorites already. It might include Don Melchor (from Concha y Toro), Clos Apalta from Casa Lapostolle, Vina Almaviva from Baron Philippe de Rothschild and Concha y Toro, Montes Alpha, Viña Neyen, Viña Errázuriz, and perhaps you will add Metetic which I was impressed with when I reviewed the wine here and which is aiming at the top tier, or Vik, which I discussed here.
Add a new name to the Lexicon: Alcance. It is a winery that breaks a lot of Chilean rules but emerges with its head held high.


First, it is not based in the familiar climes of the Valle Central, but 150 miles south in the Maule Valley. Given the southern hemisphere location, that translates to cooler temperatures. One of their vineyards is further south still, in Valle de Itata, an area that, even today, is widely regarded as a frontier production region. Already, crisp, vibrant Chardonnay comes out of their Cusco vineyard there.

Second, they specialize in estate vineyards that are widely dispersed over the two areas (all of the wines are estate grown). This gives them a de facto menu of terroirs and consequent stylistic diversity in the wines.

El Maitén Vineyard is in the foothills of the Andes Mountains. It features clay, loam soil with gravel. Yields are limited to 2.5-4 tons/acre, making for focused and concentrated fruit. Rainfall is semi-arid (< 25 inches per year). The planted varieties are Carmenère, Cabernet Sauvignon, Merlot, and Petit Verdot.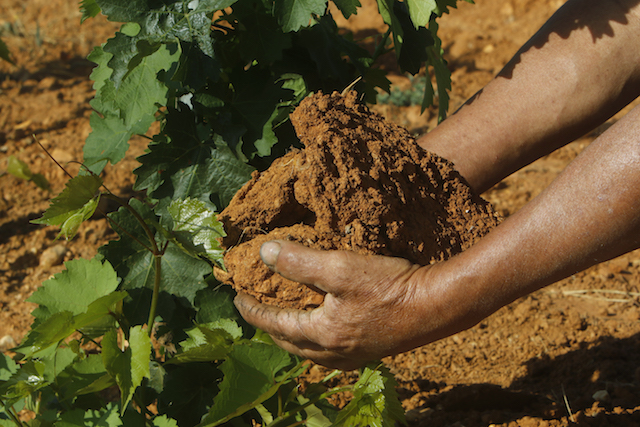 San Francisco Vineyard is in the southwest of the Maule Valley. The rolling hills are planted in pastures and pine trees and cooled by ocean breezes. The distinctive aspect of the terroir is the quartz soil. It gives excellent drainage. Winemaker Andres Sanchez describes the wines as "tightly wound with high-toned aromatics and firm flavors". The planted varieties are Cabernet Franc, Cabernet Sauvignon, Carmenère, Merlot, Petit Verdot, and Syrah.

El Principal Vineyard is located in the Maipo Valley, the heart of Chilean wine grape growing. It is at 2600 feet altitude, so this is legitimate mountain fruit. Alluvial and colluvial soils of limestone and gravel mean good drainage. The soil also contains rich iron and sulphates from the maipo river. Temperatures show large diurnal shifts from 80C-320C. The high altitude produces thick-skinned grapes with consequent high tannins.

Alcance uses a state-of-the-art winery in Talca. Winemaking is informed with the latest in winemaking knowledge by virtue of Kendall Jackson's ownership of the winery. Their corporate wine Czar, Randy Ullom has the notional title of "Winemaster" but maintains a hands off approach, allowing Winemaker Andres Sanchez, a native Chilean with a wicked grin (and an even more wicked sense of humor), a free hand with winemaking. Quality focused production techniques such as hand sorting, small lot fermentation to maintain the character of each site, and low yields, permeate winemaking.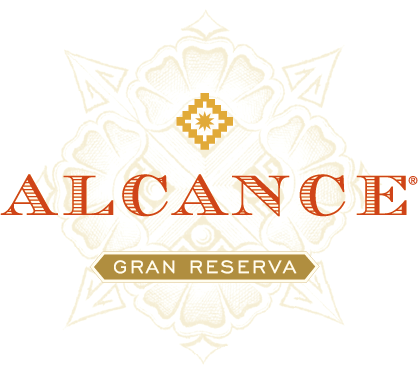 The Alcance label in the U.S. offers Chardonnay from Itata, Merlot, Carmènere, and Cabernet Sauvignon. In addition, a small batch wine extolling Carignon (not labelled as Cariñena given the grapes' Spanish-speaking country of origin, and being a Spanish variety, oddly enough) named VIGNO from 60 year old old vines in Maule Valley emphasizes Sanchez's role as head of the VIGNO organization which exists to promote the grape.

Another small production wine does not even advertise its Alcance origins. Bravura, is essentially a reserve wine, being sourced from the best vineyards in only the best vintages and aged for 18 months in French oak (35% new).

At a recent tasting, what came over to me was the intrinsic quality of all of these wines being released on the U.S. market. From the vibrant citrus flavors of the Chardonnay backed up with carefully calibrated amounts of French oak, to the world-class power of the Cabernet Sauvignon-based (93%), Napa-like Bravura. Like a tightly wound spring this wine will release its flavors in an explosion a decade or more in the future.

The everyday reds are the Merlot, Carmènere, and Cabernet Sauvignon, depending on your palate. For me, it was the Carmènere that stood out as a rarer and most emphatically Chilean wine.

By Andrew Chalk
September 29, 2018
Source: Go-Wine.com
Images: Alcancechile.com
---
---
Go-Wine Sharing and Promotion
Go-Wine's mission is to organize food and beverage information and make it universally accessible and beneficial. These are the benefits of sharing your article in Go-Wine.com
It Generates Free Traffic to your site.
Your Article Will Get Indexed Faster.
Your Google Rankings Will Rise. Google Rise Articles with Positive Participation & Contribution.
Your Article Will Reach New Customers and Audience. Go-Wine has a selected audience and visitors from over 120 countries.
You always receive credit - you will be cited accurately (Author, Website & Hyperlink).
The integrity of the Information is not compromised - you always will be linked to the most up to date version of your article.
Contact Us for more information.