What's On The Drinks Menu In 2020
Posted: Aug 25, 2018
---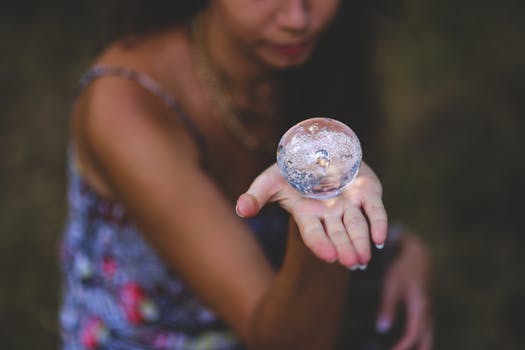 ---
Earlier this week at the annual Bevcon conference in Los Angeles, a group of industry journalists gathered together to discuss the trends they find most interesting (or concerning) in the alcohol space. Below are some of the best takes from the industry Algonquin Round Table.
REEFER MADNESS. "For people in the wine world, pot wine has been around--but underground-- for a long time," said wine and spirits writer Jordan MacKay. "Right now they're figuring out the question of bringing pot wine into the legal sphere." For the record, he claims roses make the best pot wine.

"I know in the cocktail world there are a lot of experiments going on, but they have to be sort of hush hush because cannabis cocktails are kind of a no no," said Kara Newman, editor for Wine Enthusiast. "But I also know...a lot of the larger companies are freaking out. I'm hearing a lot of deep running concerns that [alcohol] corporation are worried that cannabis is going to eat a significant chunk of their business in the coming years."

In the beer world there have been a flurry of new products attempting to capitalize on marijuana popularity. "People are not wanting to be left on the sidelines as legalization hits," said Josh Bernstein, beer writer and author. "A lot of brewers are using the affinity between marijuana and hops to get in on the game."

THE VALUE OF FRANKENPRODUCTS. Our panelists were not particularly excited about what they called Frankenproducts, ie, rapid-aging wine and spirits, blue wine, and cross-category hybrid products.

"My opinion is that we're going to see more of these [rapid-aged spirits] because they're interesting to talk about, and I think they make sense from an economic perspective," said Kara. "I'm not sure if that's a good thing. There are compelling reasons for longer, more traditional aging techniques, but who knows, there's room for everything."

"I'm sure it's not a good thing," responded Robert Simonson, NY Times spirits writer and author. "People have been trying to cheat mother nature for years...and it always gets some attention. Always gets some news, but it never quite works. It never quite sticks." Though he says he thinks it will continue as well because demand for whiskey is still climbing.

GLOBAL THREATS. "I think trade wars are going to affect the flow of wine in and out [of the country] and I think a lot of it will be getting more expensive," said Jordan.
Josh said he thinks climate change is something to be concerned about, noting that the barley crops got decimated in Europe this year, and the hops harvest are hitting already in the Northwest. "This is not normal patterns people are seeing."

"Climate change too is going to redraw the wine map that's existed for centuries. Some places are going to suffer, some places are going to benefit," said Jordan. For instance, German and Northern Italy are on strings of amazing vintages.

TWO SIDES OF THE MEZCAL CRAZE. 15 years ago mezcal was largely unknown, and now "everybody's drinking it. It's really quite remarkable," said Robert. "I guess we can count it [a] great success story."

He continued: "On the other hand, it's a bit alarming because mezcal isn't like gin. It isn't something you can make in a day." He said as more conglomerates run in to get a piece of the pie, he worries that we're going to have to contend with fraudulent offerings. "I think it will become more and more difficult" to determine where something comes from and how it's made.

WINE FROM NOWHERE. Jordan brought up the trend toward wines with no AVAs. "AVAs used to be great marketing tools. and now people are getting really excited about drinking wines that don't come from somewhere."

Similarly, in the beer category "everybody tried to brew to style," but "Historically style is a construct created to help sell things, and give a frame of reference," but now it's "really about flavor than something that ticks every single box."

THE GOOD NEWS. The panel did skew a little negative at times, but Kara clarified that "some of these are very exciting developments. They're changes, but they're things that are going to get consumers very excited about what's in their glass, and that's really good news for all of us."

Source: Wine & Spirits
Daily August 23, 2018
---
---
Go-Wine Sharing and Promotion
Go-Wine's mission is to organize food and beverage information and make it universally accessible and beneficial. These are the benefits of sharing your article in Go-Wine.com
It Generates Free Traffic to your site.
Your Article Will Get Indexed Faster.
Your Google Rankings Will Rise. Google Rise Articles with Positive Participation & Contribution.
Your Article Will Reach New Customers and Audience. Go-Wine has a selected audience and visitors from over 120 countries.
You always receive credit - you will be cited accurately (Author, Website & Hyperlink).
The integrity of the Information is not compromised - you always will be linked to the most up to date version of your article.
Contact Us for more information.