A Globally Informed Restaurant Comes To San Antonio
Posted: Jul 14, 2018
---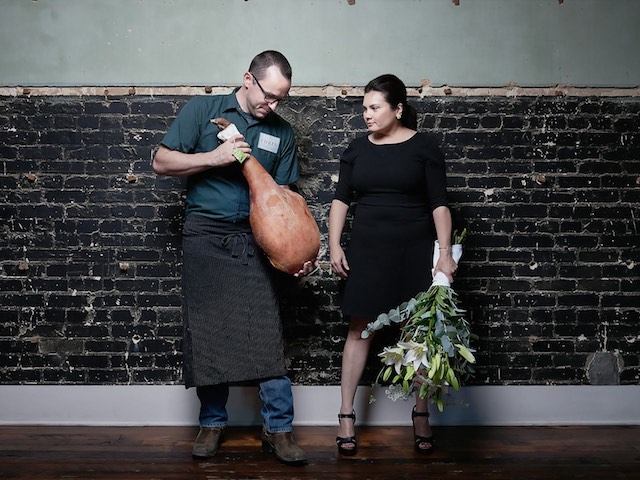 ---
Quietly down in south Texas, a regional tourist town that charmed families with its performing killer whales, theme parks and pseudo-Venetian river walk has been transforming itself into a culinarian's delight. San Antonio is urban Texas on a walkable, human scale. It has well maintained Victorian houses that give gravitas to neighborhoods and manicured lawns to project space and serenity.
It now also has a campus of the Culinary Institute of America, one that will be purposed to project the Latin face of the organization. New, culinarily engaged, chef-driven restaurants are springing up all over town, but with a noticeable tendency not to be on the touristy river walk.
One new concentration that is actually two miles north of downtown is the development known simply as Pearl. Based on the old Pearl Brewery (1881), developers have taken the old brewery buildings, restored their bones for the modern age, and built complimentary buildings around them. So the main brewery building has become a boutique Kimpton Hotel to open later this year. Residential apartments and townhouses (all fully occupied) are wrapped around the perimeter to create a 24 hour community. The central courtyard became a farmer's market every Saturday morning. Over a dozen restaurants call Pearl, or its adjoining streets, home. The parking situation indicates that business is booming


The old brewery executive office is now Cured, the best restaurant at Pearl and, in my opinion, in San Antonio. Chef Steve McHugh pursues what might be called a practical autarchy in that he does what he can in-house, and does what he can't as close by as possible. The charcuterie tank, in which a rich variety of meats are cured for 60 days to 10 months, is front and center inside the door. Lines of mason jars filled with pickled fruit and vegetables line up in parade formation on shelves, ready to march. Cheese and meat comes from local suppliers (although the menu doesn't have the commonplace homage to them in the form of a laundry list of names at the end). Waiters can advise. The name of the restaurant itself is actually a double entendre. McHugh recovered from non-Hodgkins lymphoma and it changed his life. That is where his focus on purity and provenance, the watchwords here, came from.
The charcuterie is offered as a sequence of boards of three ($18), six ($26) or nine ($34) of the eleven meat types on offer, along with accompaniments. So individual and intense is the taste of each meat that it almost feels like a crime to add a dab of stone-ground mustard or a cornichon. There are traditional favorites like mortadella and chicken liver mousse but there are also tips of the hat to southwestern heritage. Thus, the gallic staple of pork rillettes is recast with apple and jalape?o chiles. The goat and citrus terrine and the smoked ham hock verrine are both especially worth asking for.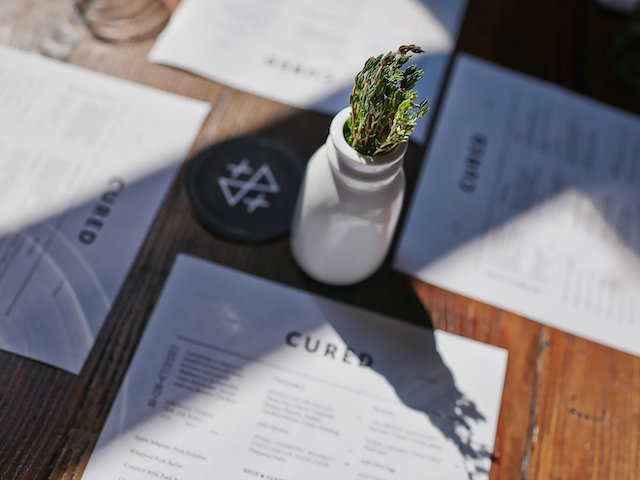 Although charcuterie is Cured's calling card, a guest could go there and not feel limited if he did not order any cured cold meat. The menu is divided into protein names as headers 'Seafood', 'Pork', 'Goat and Lamb', etc.
Under 'Fowl', chicken fried chicken livers with Meyer lemon, pepper-jelly and shallots are a revelry of the joy of fried food with the earthiness of liver. For seafood, the crispy striped bass with cauliflower and lobster offers a succulent filet of fish on a bed of cauliflower purée all flecked with lobster meat. The Pearl Farmers' Market Vegetarian Selection pinches the market's produce together in a haphazard but visually arresting arrangement that somewhat resembles a vibrant coral reef. Pork cheeks poutine (under Pork, of course) offers a personal take the Canadian favorite. While smoked duck ham consists of half a dozen slices of gloriously smoky duck topped with a fried egg. Just enough arugula and other greens provide a textural contrast and enhancement. We had the Masa flash-fried oysters with tarragon and pickled tapioca) as a light starter. Like many of the dishes they can be shared and spread around the table and treated as small plates. Single diners can get enough variety here without feeling stuffed. The place to sit if dining solo is the chef's bar. You get a show to accompany your meal.
With the food as impressive as this it comes as quite a surprise to peruse the wine list. A 50-selection list, how good can that be? The answer is, spectacular. If we measured wine lists by 'throw-weight', this one would be near the top. Every category is studded with stars and curiosities. The section 'Sparkling' includes Bellavista Franciacorta-Cuvée Brut ($55), André Clouet Champagne ($71) and Graham Beck Brut from the Western Cape ($8 glass/$34 bottle). Under "White" (they love understated genericity here) is a Gascony Uni Blanc ($6/$21), a 2011 Abbazia di Novacella Grüner Veltliner ($33), 2012 McPherson, Texas High Plains Viognier ($28), a Basque wine in 2012 Itsas Mendi Txakoli, Pais Vasco ($10/$36) as well as the recognized standards. Reds include a Pinot Noir from Macedonia (tried it and recommend it!), a Barbera-Pinot Noir blend from Piedmonte, a 2009 Ridge York Creek for only $54 and the 2011 Clos de la Coutale Cahors ($34), a good example of old-world Malbec. This is stuff that other people just won't put on their lists but Dee Coram, manager and sommelier, has verve as well as taste when it comes to wine. The reasonableness of his prices should be apparent as well.
There is a selection of craft beers (including some local examples) and a full bar with the obligatory mixologically interesting cocktails.
A reservation is becoming a hard thing to snag here. That is a good thing really because Cured is enlightened culinarily, refined esthetically and casual sartorially. And visitors from the coasts will find it good value.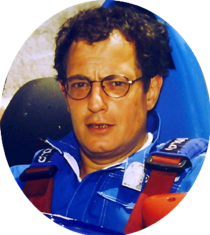 By Andrew Chalk
July 15, 2018
Images: Curedatpearl.com
---
---
Go-Wine Sharing and Promotion
Go-Wine's mission is to organize food and beverage information and make it universally accessible and beneficial. These are the benefits of sharing your article in Go-Wine.com
It Generates Free Traffic to your site.
Your Article Will Get Indexed Faster.
Your Google Rankings Will Rise. Google Rise Articles with Positive Participation & Contribution.
Your Article Will Reach New Customers and Audience. Go-Wine has a selected audience and visitors from over 120 countries.
You always receive credit - you will be cited accurately (Author, Website & Hyperlink).
The integrity of the Information is not compromised - you always will be linked to the most up to date version of your article.
Contact Us for more information.