The Ultimate Smell Test: Device Sends Rotten Food Warning To Smartphones
Posted: Jul 01, 2018
---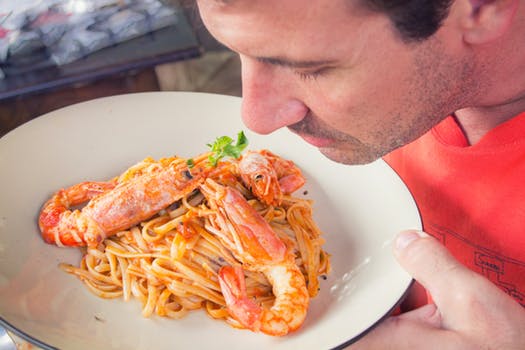 ---
The detectors sniff out biogenic amines (BAs), which give decomposing meat its bad odour.

When it comes to the "smell test," the nose isn't always the best judge of food quality.

Now in a study appearing in ACS' journal Nano Letters, scientists report that they have developed a wireless tagging device that can send signals to smartphones warning consumers and food distributors when meat and other perishables have spoiled.

It says this new sensor could improve the detection of rotten food so it is tossed before consumers eat it.

Refining raw food oil is essential to ensure safety and palatability. Unfortunately, it can be the origin of MCPD and glycidyl fatty esters, which can have harmful carcinogenic and mutagenic effects. Join Agilent on 17 July to discover Axel Semrau's 'DGF Fast and Clean' workflow, where sample preparation and analysis are coordinated on a single system.

Every year, 48 million people in the U.S. get sick from foodborne illnesses, according to the U.S. Centers for Disease Control and Prevention.

Of these, about 125,000 people are hospitalised and 3,000 die. Traditionally, many consumers just smell a food to detect spoilage, but this technique is only as reliable as the sniffer's nose.

At the other end of the spectrum, food inspectors often use bulky, expensive equipment to detect harmful microbes. Scientists are investigating other approaches, including near field communication (NFC) labelling, that are both portable and dependable.

NFC devices wirelessly transmit information over short distances — usually less than four inches. They are similar to the radio frequency identification products retailers use to track inventory and shipments.

Building on this idea, Lijia Pan, Yi Shi, Guihua Yu and colleagues from Nanjing University in China and the University of Texas at Austin sought to incorporate a sensitive switch into NFC labelling tags to detect food spoilage using a smartphone.

The scientists created a nanostructured, conductive, polymer-based gas sensor that can detect substances called biogenic amines (BAs), which give decomposing meat its bad odour.

They embedded these sensors into NFCs placed next to meats. After the meats had been stored for 24 hours at 86 degrees Fahrenheit, the researchers found that the sensors successfully detected significant amounts of BAs.

The sensors then switched on the NFCs so they could transmit this information to a nearby smartphone.

Source: Newfoodmagazine.com
June 29, 2018


---
---
Go-Wine Sharing and Promotion
Go-Wine's mission is to organize food and beverage information and make it universally accessible and beneficial. These are the benefits of sharing your article in Go-Wine.com
It Generates Free Traffic to your site.
Your Article Will Get Indexed Faster.
Your Google Rankings Will Rise. Google Rise Articles with Positive Participation & Contribution.
Your Article Will Reach New Customers and Audience. Go-Wine has a selected audience and visitors from over 120 countries.
You always receive credit - you will be cited accurately (Author, Website & Hyperlink).
The integrity of the Information is not compromised - you always will be linked to the most up to date version of your article.
Contact Us for more information.