Cork Makers Are Suffering From Kodak Syndrome
Posted: Jan 20, 2018
---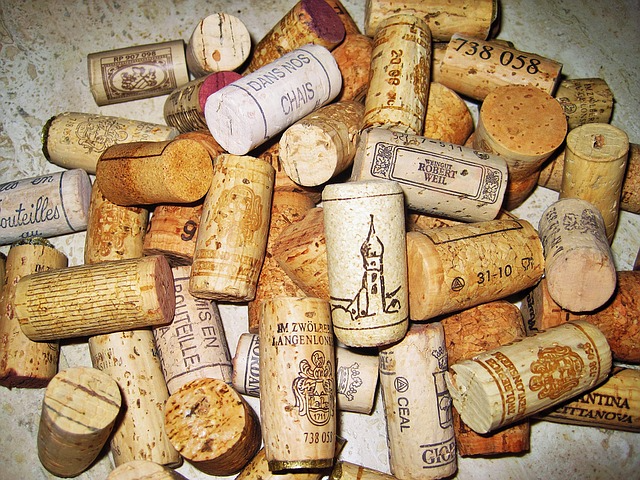 ---
During a recent visit to Vinventions' HQ in Belgium, the company's vice president of sales and marketing for Europe, Fabrice Chevallet, told db:
"Natural cork used to be nearly 100% of the market 20 years ago and now it accounts for around 50%. Cork makers have lost half of the market, which brings a lot of emotion with it.
"They are suffering from Kodak syndrome as the market has changed and they are having a hard time recognising these changes. We exist as a company because the market started wanting different things.
As Millennials grow in spending power, Chevallet believes their drinking habits will start to shape the wine industry.
"Most wine is drunk on the same day of purchase and most people aren't buying wine to lay down for years. Millennials want wine for immediate consumption. They want young wines that are ready to drink. Most people living in cities don't have room for big cellars.
"They want to be able to pop down to their local wine shop before dinner to buy a bottle to drink that night.
"This mentality will be very challenging to premium wine producers in the future. Consumers are going to move increasingly towards alternative closures to natural cork and even alternative packaging like bag in box," he told db.
Last October closures producer Nomacorc changed its name to Vinventions and unveiled new logos for its 'House of 7' brands – a portfolio of brands designed to support the diverse closure requirements of still and sparkling wine producers.
The company accounts for 14% of the total closures market and is the second biggest closures producer in the world after Amorim.
Vinventions produced 2.7 billion closures in 2017 and the company is planning to expand its production by 10% this year, primarily driven by organic growth.
The company has a 30% market share in the US, with clients including Gallo, Woodbridge by Robert Mondavi, Kendell Jackson and Cupcake.
Outside of Italy, other clients include Zuccardi in Argentina, Fontanafredda in Piedmont, JL Chave in the Rhône and Mouton Cadet in Bordeaux.
The 'Select Green' cork within the Nomacorc green range has emerged as the star in the Vinventions portfolio, with 30 million units sold last year, which helped Vinventions grow its European sales by 22%.
The closure has a negative carbon footprint as it's made from plant-based polymers from sugarcane.
Nomacorc's green range accounts for 70% of the company's total sales. The entire green range will be 100% plant based by the end of 2018.
"We want to change the conversation around closures and take away the friction from choosing a specific type of closure.
"There is not one single best closure type, there are different closures for different wines, different markets and different drinking occasions, so we want to be able to offer producers every possible solution," Reka Haros, Vinventions' director of global marketing communications, told db.
"Winemakers are increasingly using closures as an oenological tool so that the wine in a customer's glass tastes exactly as they intended it to at the moment of consumption," she added.
With innovation driving development, Vinventions is currently working on 15 new products that it hopes to bring to market in the next few years. Among their products in development is a screwcap that will allow a small amount of oxygen into the bottle to prevent reduction in wines.
Kodak syndrome is defined as an inability to develop a new operation model in the wake of technological advancements for fear of change.
---
---
Go-Wine Sharing and Promotion
Go-Wine's mission is to organize food and beverage information and make it universally accessible and beneficial. These are the benefits of sharing your article in Go-Wine.com
It Generates Free Traffic to your site.
Your Article Will Get Indexed Faster.
Your Google Rankings Will Rise. Google Rise Articles with Positive Participation & Contribution.
Your Article Will Reach New Customers and Audience. Go-Wine has a selected audience and visitors from over 120 countries.
You always receive credit - you will be cited accurately (Author, Website & Hyperlink).
The integrity of the Information is not compromised - you always will be linked to the most up to date version of your article.
Contact Us for more information.