Wine Serving Temperature: Christmas Day
Posted: Dec 25, 2017
---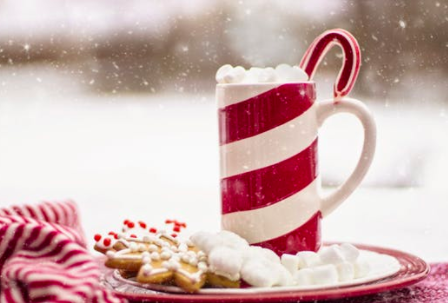 ---
You've sourced and stored the perfect bottles of wine. Now it is time to open them and they deserve to show their best, so getting the temperature right is key.
Room Temperature
Many of us have heard, especially for reds, that wines should be served at 'room temperature'. What is room temperature? It varies depending on time of year, to type of property, to whether you have the heating or air conditioning on.
'Room temperature' was set in dining rooms before the use of central heating or insulation; so on average was 3-6°C less than modern homes. This equates to approximately 18°C (65°F), so you may have to chill your reds down a bit.
Champagne or bubbles
Younger styles ¦ 5-10°C (41-50°F)
Aged styles ¦ 5-10°C (41-50°F)
3-4 hours before in the fridge
If there's not space in the fridge, check the temperature outside, a couple of hours in the garden can do the trick. Ice buckets are also a good way of bringing a bottle down to temperature quickly.
White
Light bodied whites ¦ 5-8°C (41-47°F)
3-4 hours before in the fridge
Medium bodied whites or aromatic whites ¦ 10-12°C (50-61°F)
Full bodied whites ¦ 10-14°C (50-57°F)
1.5-2 hours before in the fridge
Chilling wine down also makes it harder to pick up flavours in a wine, which is why uncomplex, dry whites are normally served well chilled.
Red
Light to medium bodied reds ¦ 12-16°C (54-61°F)
0.5 hours before in the fridge.
Fuller bodied reds ¦ 15-18°C (59-65°F)
Tannin chilled down can become overly pronounced and leave a metallic taste. Lighter bodied reds with low tannin can be chilled down to be served such as Valpolicella and Beaujolais.
Sweet
Fuller sweet wines ¦ 10-12°C (50-61°F)
If you have a light vins doux naturel this can be treated like a light bodied white and chilled down further.
Port
Vintage ¦ 18°C (65°F)
Tawny ¦ 12-16°C (54-61°F)
The older the tawny Port the warmer it should be served.

By Harry Fawkes
December 25, 2016
Source: Decanter.com
---
---
Go-Wine Sharing and Promotion
Go-Wine's mission is to organize food and beverage information and make it universally accessible and beneficial. These are the benefits of sharing your article in Go-Wine.com
It Generates Free Traffic to your site.
Your Article Will Get Indexed Faster.
Your Google Rankings Will Rise. Google Rise Articles with Positive Participation & Contribution.
Your Article Will Reach New Customers and Audience. Go-Wine has a selected audience and visitors from over 120 countries.
You always receive credit - you will be cited accurately (Author, Website & Hyperlink).
The integrity of the Information is not compromised - you always will be linked to the most up to date version of your article.
Contact Us for more information.