A Napa Winery Closed Its Tasting Room, But Is Still Paying Its Staff.
Posted: Mar 23, 2020
---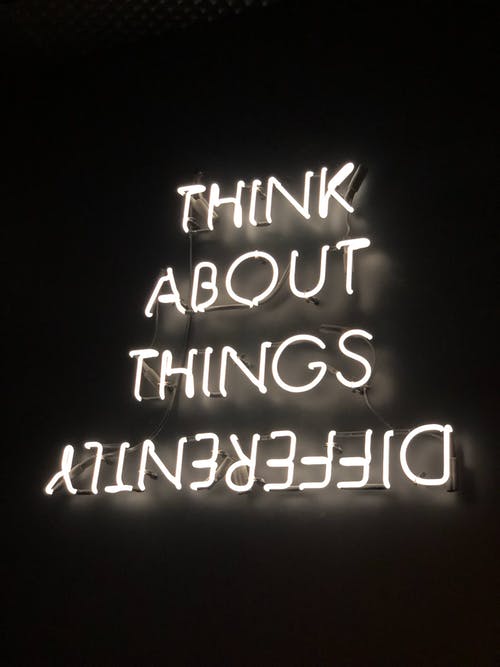 ---
Absurdly Driven looks at the world of business with a skeptical eye and a firmly rooted tongue in cheek.

So many businesses are asking the same questions: How long will it last? How much will people suffer? How great will the effect be on the economy?

So many businesses -- especially those in travel and hospitality -- are being destroyed by the coronavirus Covid-19 outbreak.

Many are instinctively concluding that they have to let most or all of their staff go. But is that truly the only option?

In California, restaurants, bars and winery tasting rooms have been shut down. Vast numbers of people have lost their jobs. Many worry those jobs will never return.

Yet one Napa Valley winery has taken a slightly different stance.

Heitz Cellar in St. Helena has closed its tasting room, but continues to pay its staff.

Its CEO and president, Carlton McCoy, explained why to the Napa Valley Register:

In situations like this, you don't become a manager dealing with your employees. You're humans dealing with humans.

Of course, many will say Heitz can afford it. It's owned by billionaire Gaylon Lawrence Jr.

McCoy was a well-known sommelier and wine director at the Little Nell hotel in Aspen before Lawrence appointed him last year. Being a winery CEO is a slightly different proposition.

Yet some -- perhaps even many -- CEOs would simply see redundant employees as a cost. Why bear that cost, especially in times so uncertain? In any case, if and when business does pick up, you can rehire them for, very likely, a lower salary. Right?

For McCoy, it seems, it's simple:

We're not looking for the quick game, or looking to report to shareholders that we were somehow profitable in the middle of a pandemic.

It's true that many CEOs live to impress shareholders and garner stock bonuses.

Why am I thinking of airlines here? They made vast profits. They spent billions on stock buybacks. Now they claim to have no money, so please could they have another $50 billion? Or else the employees must go.

McCoy, though, says Heitz is choosing to make less profit and changing some investment priorities.

Some might wonder whether the 40 employees are simply being reassigned new tasks, as wineries are currently deemed essential businesses in Napa.

A Heitz spokeswoman told me:

Per the current shelter in place order, all employees are at home. There are some management level team members who are working from home.

Still, this decency will surely only last a limited amount of time, you might think. Heitz says otherwise:

There is no time limit in regards to paying all Heitz employees. It is not just a gesture, but one that speaks to the leadership team's values. The leadership team is invested in the people and the community of Napa Valley. They understand how difficult some of their employees' lives would be if left with no wages.

Don't the employees have to do anything to earn their money? Well, Heitz says that every day each employee has to send two ideas to McCoy. These ideas must revolve around helping the winery be in a stronger position when it reopens to guests.

Looking after your people when things are dire isn't easy, especially in a situation as unprecedented as this. It's also the surest way to inspire their loyalty and effort if and when things improve.

Clearly Heitz feels it can afford it. It's likely in a far better position than many businesses.

But I've heard of at least one other billionaire this week who concluded that, goodwill be damned, idled employees were expendable.

At least one.

By Chris Matyszczyk
March 22, 2020
Source: Inc.com
---
---
Go-Wine Sharing and Promotion
Go-Wine's mission is to organize food and beverage information and make it universally accessible and beneficial. These are the benefits of sharing your article in Go-Wine.com
It Generates Free Traffic to your site.
Your Article Will Get Indexed Faster.
Your Google Rankings Will Rise. Google Rise Articles with Positive Participation & Contribution.
Your Article Will Reach New Customers and Audience. Go-Wine has a selected audience and visitors from over 120 countries.
You always receive credit - you will be cited accurately (Author, Website & Hyperlink).
The integrity of the Information is not compromised - you always will be linked to the most up to date version of your article.
Contact Us for more information.