Winery: Rocky Waters Winery
Posted: Jun 14, 2017
---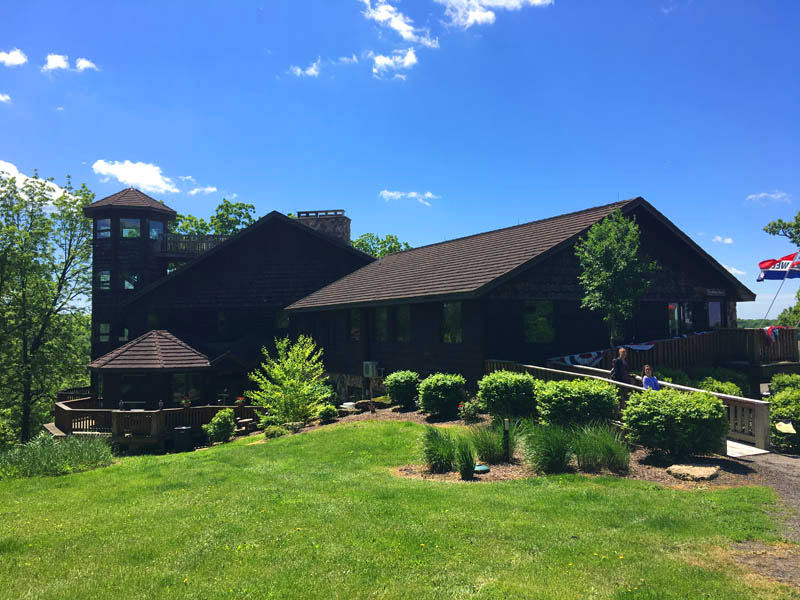 ---
Also located in the rolling hills of Northwest Illinois in the Upper Mississippi River Valley wine region and not far from the city of Galena is the beautiful Rocky Water Winery, located in Hanover, IL.

With spectacular views of the land, and a log cabin ambiance, this winery is a esthetically pleasing. The wonderful hosts offer 14 wines for tastings, as well as friendly conversation.

All wines are made from 25-acre vineyard that are planted and produce red varietals such as red Marechal Foch, Leon Millot, and St. Croix along with white varietals of Lacrosse and St. Pepin.

The property also hosts a space for events and a separate log cabin available for vacation getaway rentals. We enjoyed sampling the wide variety of Rocky Watters wines ad enjoyed the beautiful views. Looking forward to visiting again!




By: Christine Carr, May 29, 2017

Address:
2003 W. Hanover Rd Hanover, IL 61041

https://www.rockywaters.net/



---
---