Winery: Chateau Montelena
Posted: Apr 01, 2017
---
---
We had a long awaited appointment for a tasting at Chateau Montelena. We had looked up this winery online, and had had friends tell us of the beauty of the location. It is a beautiful Chateau, perfectly elegant with green vines and moss creeping up the sides, and rustic beams in the high ceiling.


From the beautiful lake, with walking paths and floating swans, to the winding path up to the tasting room, the Chateau is the epitome of elegance. The attention was top notch. Our hostess Amy explained in detail the history of the Chateau, its owners and winemakers, and explained the subtle differences among the wines we were tasting. She brought out aged wines and more recently bottled wines. She discussed the differences in the tastes based on the weather or amount of rainfall in a specific year.

We did side a by side tasting of three different cabernets and discussed the tastes of all three. This was a high end wine education. I thoroughly enjoyed my time at Chateau Montelena and certainly increased my wine knowledge while there.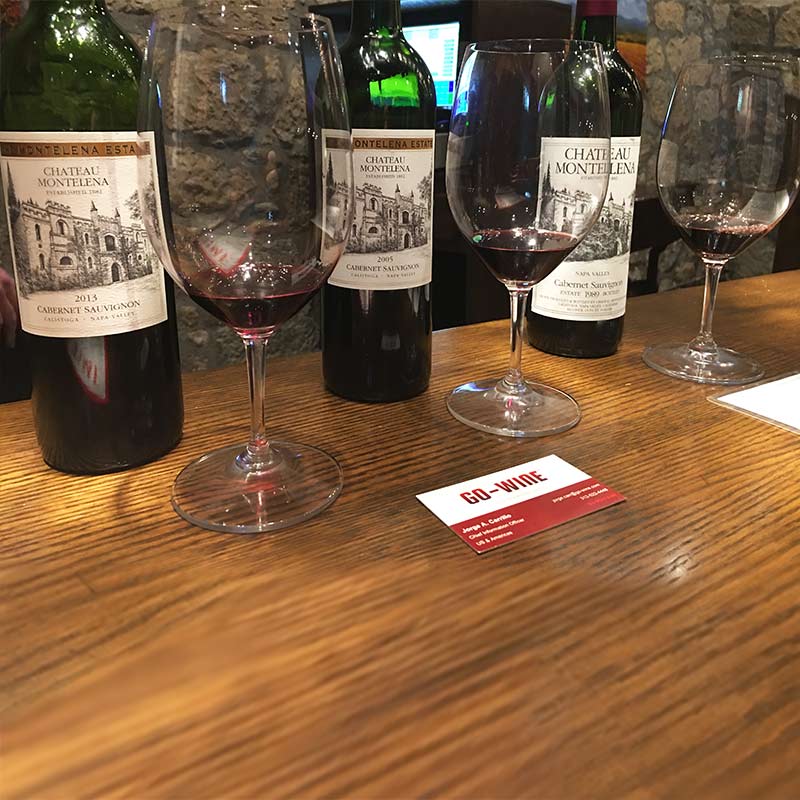 By: Christine Carr, March 29, 2017

Address:
1429 Tubbs Lane
Calistoga, CA 94515

http://montelena.com/



---
---