Georges Duboeuf: Humble Winemaker Changing The World
Posted: Jan 09, 2018
---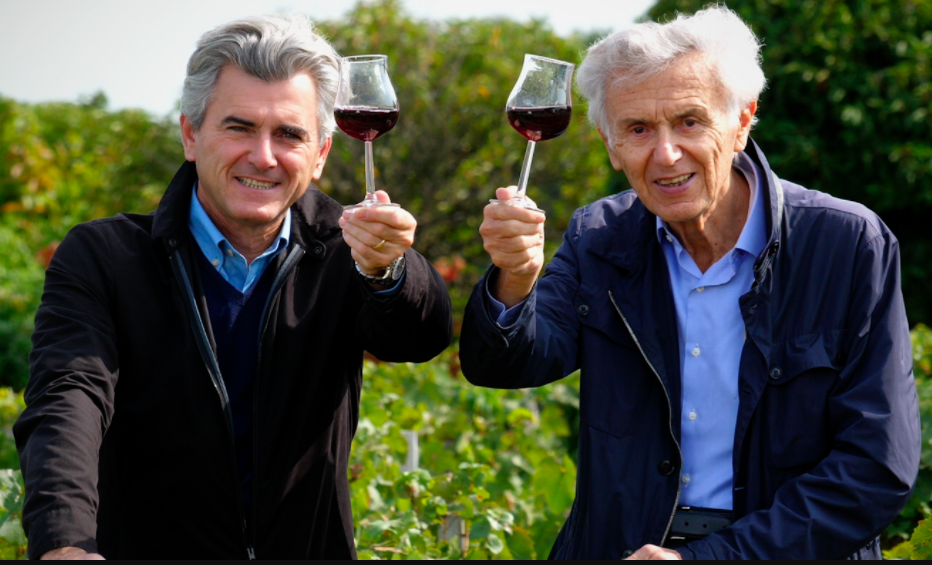 ---
Recently one of Go-Wine's experts on French and Croatian wines, Anton Maletich, had the opportunity to interview one of the world's preeminent influencing forces in the wine world Georges DuBeouf. The following is the unedited text from this exclusive interview. Thank you Mr. Duboeuf and Mr. Maletich for providing us this excellent insight into the world of Beaujolais and indeed the history of the wine world.

AM: You are often referred to as "The King Of Beaujolais" and are one of the most successful negociants in France, but you actually started out as a grower. Can you tell me little more about this?
GD: While others have called me "The King of Beaujolais," I see myself more as a winemaker, which is where my background really lies. My family has owned vineyards going back four centuries in the Mâconnais region. I learned the craft of grape-growing and winemaking from my uncle, my brother, and other family members. I am simply a winemaker who has succeeded by a lot of hard work and thanks to high quality wines, carefully selected year after year.
AM: Is it true you used to deliver your wines to the likes of Paul Bocuse and George Blanc on your bicycle?
GD: Not exactly. I went to see them by bike with samples for them to taste. I put my bottles of samples in the saddlebags in the panniers of my bike. I did not deliver my wine by bike because I could not bring more than a dozen bottles in that way. I delivered them by truck once the order was placed.
AM: How was the wine business different in those days?
GD: At that time, few vintners bottled their wines themselves. They were all selling in bulk to the many wine merchants who were then in the area. There were a hundred wine merchants in the region of Mâconnais and Beaujolais at the time. There are many less today.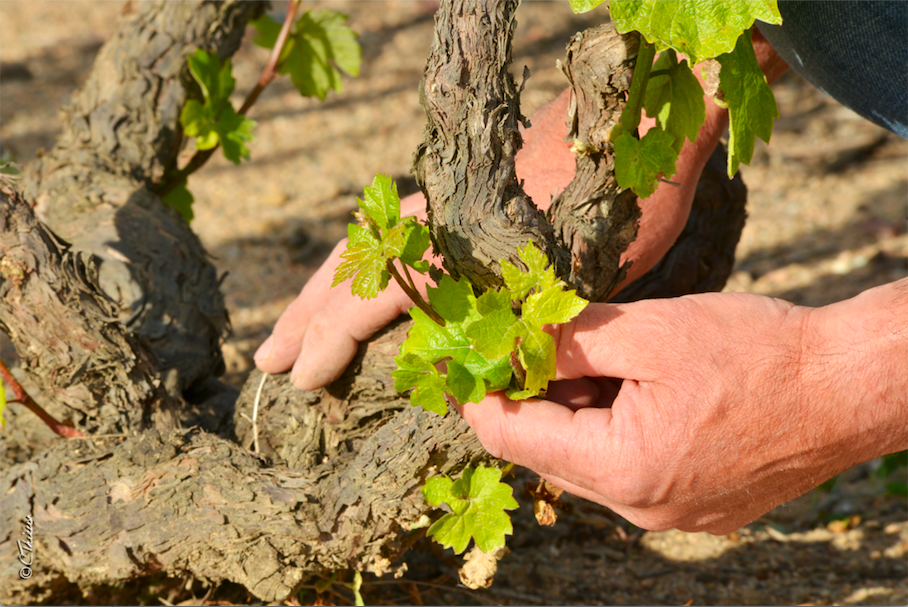 Morgon | Georges DuBoeuf

I was one of the first to highlight winemakers and small estates -- and I still do it today. Take a domaine like Jean-Ernest Descombes in Morgon or Les Quatre Vents in Fleurie. We have been working together for more than fifty years, from generation to generation.

I have always believed that quality would allow me to differentiate myself from the competition. Today I still attach much importance to the terroirs and the specificities of each domain or chateau that I represent.
AM: I believe you invented a portable bottling machine. Can you tell me a little more about that? What was this process called?
GD: In my life, I've had the chance to meet many people, including a gentleman named Alexis LICHINE who lived in Bordeaux and who sold a lot of French wines on the American market. I managed to sell him a little of my Pouilly-Fuissé after I met him. One day, while delivering my wine in a van with my wife, Mr. LICHINE said to me "I want to see you. You will stay with me. I invite you to dine at the Prieuré LICHINE." My wife, who was pregnant at the time, stayed at the Chateau. I went to dinner at his place, and he told me that what I was doing was good but that what he was looking for were wines bottled at the Châteaux or the Domaines. So I brought him samples of Beaujolais wines: Morgon, Juliénas, Chiroubles, etc. I started bottling these wines for him, transforming an old Citroën truck into a portable bottling line. I would move my truck from Domaines to Châteaux that I had selected and I bottled "right on the spot."


Historical Citroen Bottling Line | Georges DuBoeuf
AM: When and how did you become a Negociant?
GD: I became a negociant in 1964. In that year I founded "Les Vins Georges Duboeuf" at Romanèche-Thorins. More than fifty years later, we are still here and are still a family business, even though we have grown a bit over the years.

AM: It is often said you created the "Nouveau Beaujolais" craze, how did you come about creating the marketing strategy?
GD: I did not invent Beaujolais Nouveau and, at first, I did very little. My Beaujolais Nouveau was in a race set up by some British wine merchants 50 years ago to be the first Nouveau to make it to England from France. It turns out that Joseph BERKMANN, who was our agent in England (the company is now run by his son), came here by car to collect our Beaujolais Nouveau, he then became the first to arrive in London, where there was a big celebration. That was the beginning of the Beaujolais Nouveau "race to market."

So, the craze was not made by me, but by the fact that many wine merchants (about a hundred at the time) who were competitors, were working at the time in important markets with a lot of mass distribution. We initially thought it was not the clientele for us, as we were selling only to restaurants on the continent and in Great Britain.

But, when we started exporting to the US, we did bring the new Beaujolais Nouveau tradition of being the "first to market" to the United States. With each new vintage, we found an original idea to highlight the arrival of Beaujolais Nouveau and to attract the media. In the 1980s, for example, we had the first Beaujolais Nouveau cases delivered in a Brinks armored truck under armed escort to an audience of journalists and people from the food & wine trade.

I remember one year I opened the first bottle of Beaujolais Nouveau from the roof of the World Trade Center in New York. Since I have vertigo, that experience is one I will never forget.

The meeting of Beaujolais Nouveau and the American public was magical. We were lucky that the arrival of our wine falls every year exactly one week before Thanksgiving. Beaujolais Nouveau is naturally part of the "harvest" tradition (thankfulness for the harvest's bounty is the genesis of Thanksgiving, and also the reason that Beaujolais Nouveau was created by grape-growers in Beaujolais back in the 1800s) and is found every year on the tables of many American families for this celebration.

AM: Did you meet with much resistance?
GD: No, I did not encounter resistance because we had a different way of working and we wanted to highlight the wines of the winemakers. I met a lot of enthusiasm and I was lucky to be adopted by wine lovers who know that buying a Georges Duboeuf wine is a guarantee that they have a quality wine with an authentic style and heritage. Many American wine-lovers are both connoisseurs and also very open to trying something new. There is now a new generation of consumers ("Millennials") who have "discovered" the gamay grape and enthusiastically endorse wines from Beaujolais and Georges Duboeuf.

AM: Beside Beaujolais, you make wines from both the Maconaise and the Chalonaise. How many different wines do you make?
GD: In my philosophy, we do not "make" wine. The wine is vinified, it is not manufactured. Before the harvest we look at the grapes; we check if the maturity is good. We harvest the grapes by hand, especially in Beaujolais. The role of the winemaker is to make decisions that bring out what nature has given us. We must "plot the harvest" – it is very important to carefully choose the date to start picking. At Georges Duboeuf, we send our oenologists into the vineyards to evaluate the vines. Winemaking is sometimes very difficult; it must be vinified and aged properly. The time for bottling is also a crucial decision. We taste wines every day to decide when we will bottle them, to capture the "essence of the vintage's best character".

I do not sell Chalonaise wines. Our core business is Beaujolais and Mâconnais. But we also represent wines from the Côtes du Rhône and Languedoc.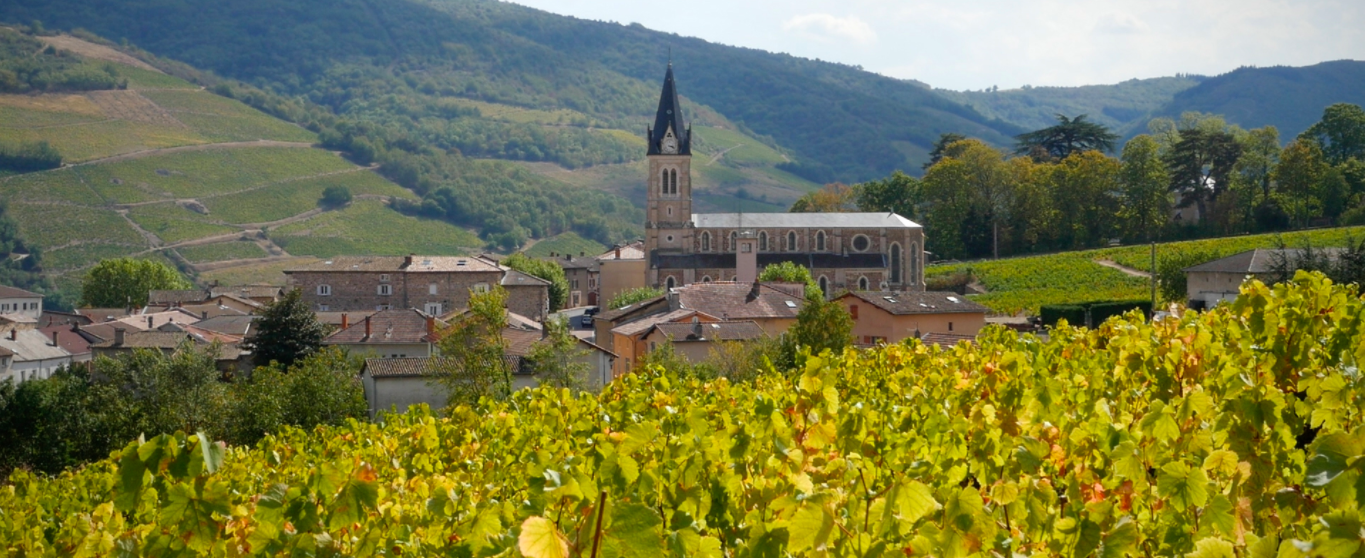 AM: How many growers do you regularly work with?
GD:Right now, about 200 directly, and about 4000 through cooperatives.

AM: Do you have formal contracts with these growers or do you use a different means of collaboration??
GD: We have some formal contracts with both independent growers and cooperative cellars. It represents 15-20% maximum of what we buy. Many of our long-time partnerships are through, literally, a "handshake deal."

AM: Has global warming had an effect on grape production in Beaujolais?
GD: We cannot say that, yet. This year was very sunny – the same kind of weather we witnessed in 1976, 2003 and 2009, so it is too soon to make a judgement

AM: Are there many organic or biodynamic farming movements in Beaujolais?
Not many yet, but we see some coming. We launched our first Organic Beaujolais last year in the US; it is a fantastic wine made by Le Domaine de Colletière.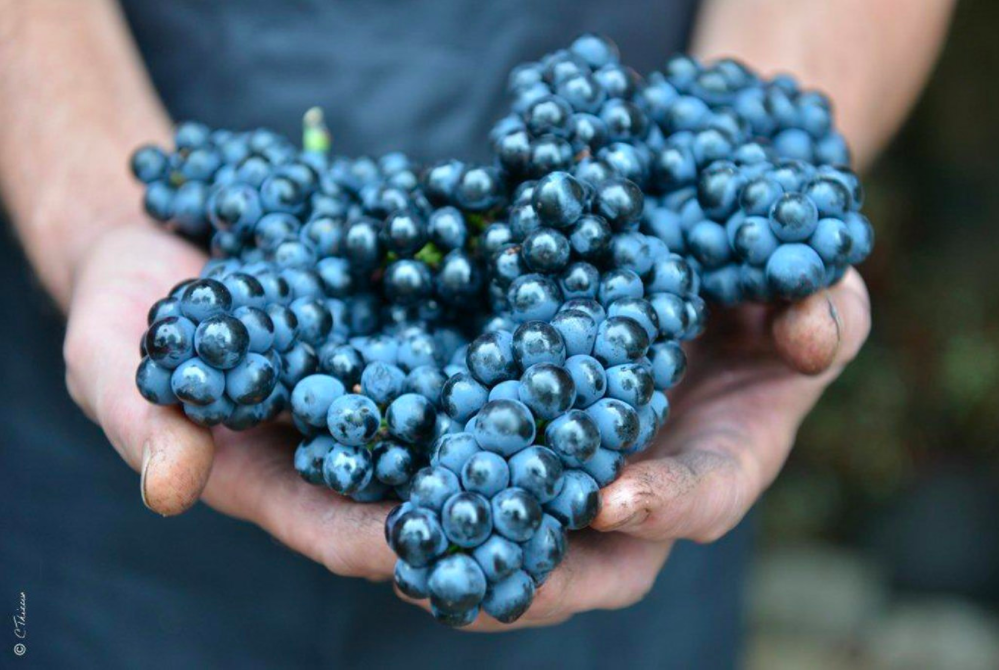 Gamay Grapes | Georges DuBoeuf
AM: How do you conduct your selection tastings and how many people are involved??
GD: There are four tasters - my son, Franck DUBOEUF, Guy MARION and Daniel POYET, our chief oenologists, and myself. Whenever we do a tasting, we write notes, and before buying a finished wine or juice, it is tasted at least 3 to 4 times. In the fall, when we're actually buying, we taste hundreds of wines a day. It's imperative to be sure to buy the best quality.

AM: Are your children actively participating in the family business??
GD: Yes.
AM: Do you know EVERYBODY in Beaujolais? Just kidding but, do you know just about all the growers??

GD: The ones we work with (and, as I said before, we work with many in the region) yes. I have been here for quite a long time, so I know a lot of local people both in the wine business and unrelated to the business. But, maybe there are even more people who know me?
AM: You have put Beaujolais on the map in the U.S. and throughout the world. Where do you see the future of Beaujolais??
GD: The future of Beaujolais is in quality. Wine-buyers around the world are looking for high-quality, but also for value. Beaujolais definitely has a card to play in this hand. Beaujolais responds to the demand of consumers who are looking for approachable wines that are authentic and elegant. We have delicate, pleasant wines with great freshness, and finesse. From the simple and delicious Beaujolais-Villages to the most concentrated, such as the Moulin-A-Vent, we have 12 very different appellations, Beaujolais, Beaujolais-Villages and the ten crus, with one grape variety. There is something for everyone in Beaujolais. I always strive to highlight the specificity of each appellation, each climate, each terroir and the talent of each winemaker. This takes passion and hard work...something I have never shied away from.


AM: In addition to the current 10 Beaujolais crus, do think there is another Village that should be elevated to Cru status?
GD: Today there is a candidate, the village of Lantignié who would like to become an appellation. It takes a lot of time because there is demand from the winemakers and the INAO has to take a stand.
AM: Do you have a favorite Cru, and if so what dish would enjoy with it.?
GD: No, I do not have a favorite Cru. It's so variable depending on the vintage, the winemaker ... I advise you to taste the ten Cru's and make your own opinion.
AM: Thank you again for taking the time to answer my questions.
GD: You're most welcome. Come back to see us in Beaujolais.
By Anton Maletich January 2018
Images and Video: Georges DuBoeuf
---
---
Go-Wine Sharing and Promotion
Go-Wine's mission is to organize food and beverage information and make it universally accessible and beneficial. These are the benefits of sharing your article in Go-Wine.com
It Generates Free Traffic to your site.
Your Article Will Get Indexed Faster.
Your Google Rankings Will Rise. Google Rise Articles with Positive Participation & Contribution.
Your Article Will Reach New Customers and Audience. Go-Wine has a selected audience and visitors from over 120 countries.
You always receive credit - you will be cited accurately (Author, Website & Hyperlink).
The integrity of the Information is not compromised - you always will be linked to the most up to date version of your article.
Contact Us for more information.