Tropic Thunder
Posted: Nov 18, 2017
---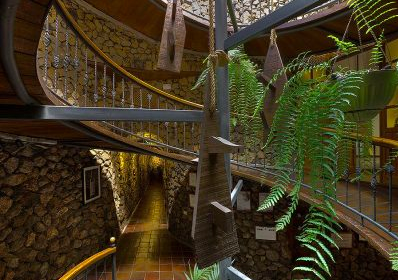 ---
The last time wine from the Canary Islands was recognized for its quality was in Shakespeare's day. But as Christine Sismondo learns, a rare varietal found in the archipelago is guaranteed to impress your holiday crowd

Vineyards such as Bodegas Viñátigo play up the Canary Islands' unique climate and varietals.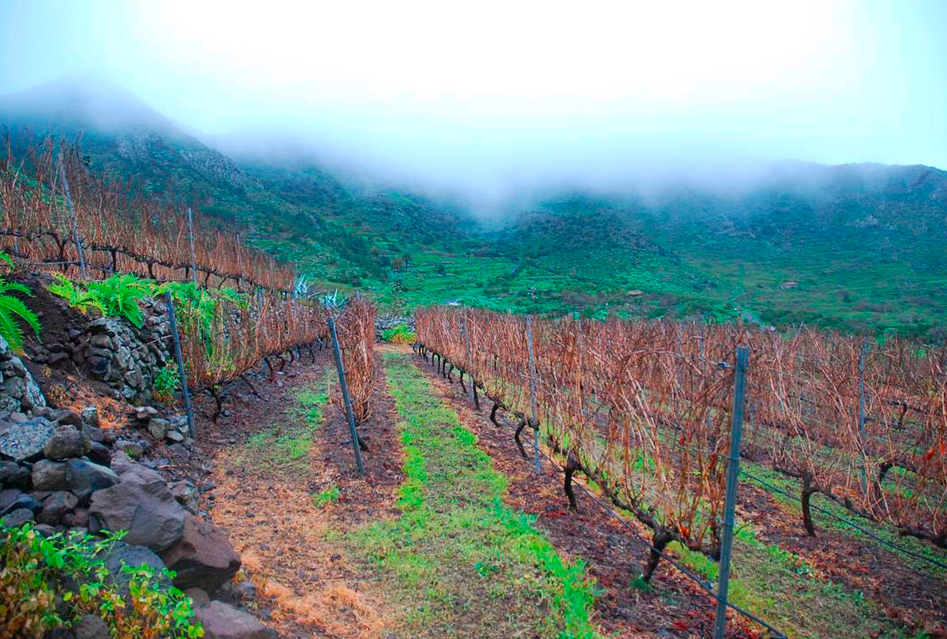 Tropical island wine" sounds more like a punchline than a suggestion from a respected sommelier. But the winemakers from the Canary Islands (a.k.a. "Spain's Hawaii") are succeeding in changing that, having found a winning formula, despite the region's many built-in hardships.

Along with its remote location – the Canaries are an archipelago off northern Africa, from where it's maddeningly hard to ship – much of the region's hilly terrain is a patchwork of desert and jutting rock and stretches of volcanic soil planted with vines that produce obscure grape varietals, such as Marmajuela and Vijariego. The last time Canary wine had any name recognition was back in Shakespeare's day, when it was called "sack." That backstory features the perfect combination of romance, history and esoterica, elevating the Canaries to the world's next hot wine region.

"For a lot of the 20 th century, it wasn't a rich region, so people didn't do a lot of wine for pleasure," says winemaker Jonatan Garcia Lima of Bodega Suertes del Marqués, a winery that exports to Canada and is commonly seen in restaurants in Montreal and Toronto. "There were 250 cellars on the islands, but most were making table wine, not wines to be exported. In the last 20 years, this started to change."

Lima explains that, particularly over the last decade, many of his colleagues have woken up to the region's tremendous potential, given its amazingly cool micro-climate – the result of a cold Atlantic current and a famous cloud formation called the "sea of clouds" that keeps the sun from cooking the old, rambling vines. Some of the grapes date back to pre-phylloxera days – the holy grail for many oenophiles who wonder what viticulture might be like today if that notorious louse hadn't demolished Europe's vineyards in the 19th century. The Canaries were spared – the upside of being so remote.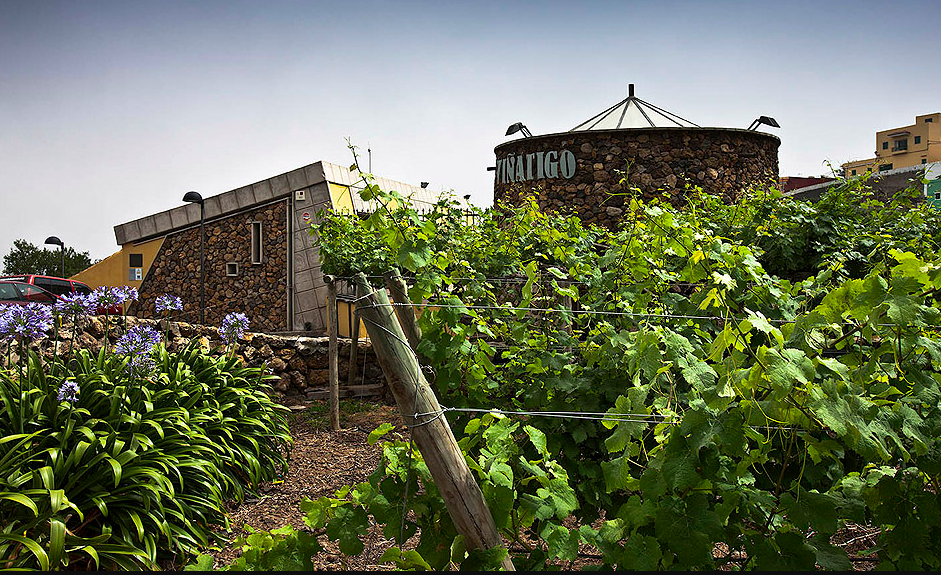 The wine being made in the Canary Islands now is a departure from tradition.

That said, the wine being made in the Canary Islands now is a departure from tradition. It's neither the table wine from the era of economic hardship under Francisco Franco, nor the wine that Falstaff quaffed, which would have been fortified, like a Madeira. The new wine culture is thoroughly modern, expressing the region's terroir, which is dominated by volcanic characteristics, said to impart salinity and earthy qualities to the wine. This is especially in vogue in Canada, largely thanks to wine writer John Szabo's recent book, Volcanic Wines: Salt, Grit and Power.

"They seem very zeitgeisty right now for a few reasons, including their long history, volcanic soils and current quality revolution," says Nate Morrell, sommelier at Toronto's Bar Isabel and Bar Raval. "They also tend to pair really well with food, because of their acidity and interesting, smoky, peppery, leafy and savoury flavours that work with spicy dishes."

The final factor driving the new-found popularity of wine from the Canaries, which Morrell says has skyrocketed in the past six months, is the new-to-us antique grape varietals that help give it a complex flavour profile and novelty appeal. Instead of tempranillo and pinot grigio, they have gual, babosa negro and listan blanco, as well as 80-something other "extinct" varietals, that were preserved after migrating over from Spain and Portugal centuries back. Some wineries, notably Bodegas Viñátigo, are working to save these "indigenous grapes."

"Any time I sell a bottle, the reason I sell it is that it's delicious and I think it's the right wine for the guest and the food they're eating," says Morrell. "But it's always nice to have a good story. And when you can talk about these really old, untrained vines, growing almost wild, basically on a cliff overlooking the Atlantic, that's something that makes people excited about drinking it."

By Christine Sismoro
November 17, 2017
Source and Image Credits: Vinatigo.Com
---
---
Go-Wine Sharing and Promotion
Go-Wine's mission is to organize food and beverage information and make it universally accessible and beneficial. These are the benefits of sharing your article in Go-Wine.com
It Generates Free Traffic to your site.
Your Article Will Get Indexed Faster.
Your Google Rankings Will Rise. Google Rise Articles with Positive Participation & Contribution.
Your Article Will Reach New Customers and Audience. Go-Wine has a selected audience and visitors from over 120 countries.
You always receive credit - you will be cited accurately (Author, Website & Hyperlink).
The integrity of the Information is not compromised - you always will be linked to the most up to date version of your article.
Contact Us for more information.