Chablis Defined: Conversations With Didier Seguier
Posted: Oct 30, 2017
---

---
William Fevre is one of my favorite wine producers.

Didier Seguier of William Fevre is one of the extraordinary winemakers in Chablis. His wine is known as "a classic" and a "go to" not only in the Chablis category, but also as a wine that is famous for its ability to combine with a multitude of foods, especially oysters. I am proud to publish this article about Didier on the Go-Wine.com informational platform.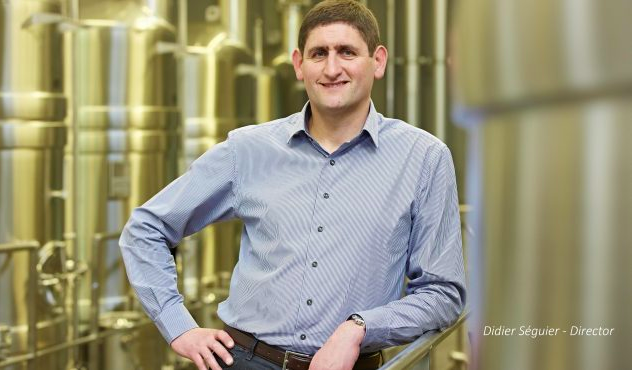 Image Credit: WilliamFevre.fr
Monsieur Seguier was kind enough to accept my request to be interviewed by me. He provided great information about the region of Chablis and the 2017 vintage. I have never been to the Chablis area (shame on me), but I have visited Burgundy from Leon to Beaujolais, and south to Avignon. I am familiar with the beautiful Kimmeridgian limestone soils and the delicacy they bring to the wines.
This article reflects the growing area, the vintage, key places to visit, and the surroundings. Thank you M. Seguir.
LM: What is special to you about the Chablis wine region? Why do you prefer this particular region out of all the other regions?
DS: Chablis is unique for many reasons.
It is the northern limit for the cultivation of Chardonnay in Burgundy.
The unique combination of Chardonnay and Kimmerdgian soil working well together.

It is this combination which gives the typicity to the wines of Chablis.

It provides the freshness, elegance, and minerality that the entire world desires!
LM: Does William Fevre source any of their grapes?
DS: We source 78 ha of our grapes. 15 ha are from Grand Cru sites and 16 ha are from Premier Cru sites.
LM: What makes your vineyard sites special compared to other vineyards?
DS: It is a unique Domaine to Chablis and Burgundy. We have the most important ownership of Grand & 1er Crus. William Fevre was a visionary, the Domaine was founded in the 1950's.
The Domaine is composed of old vines with parcels situated on the best terroirs of Chablis (Cote de Bouguerots, Vaulorent, and Les Clos).
DM: What was it about the William Fevre brand that compelled you to work for them?

DS: I was born in Cognac, and grew up in Bordeaux. After my studies, I started my career in 1992 at Bouchard Pere-et-Fils with Joseph Henriot. When he purchased William Fevre in 1998 he proposed I take responsibility of Domaine William Fevre.


LM: What can you tell me about the 2017 growing season?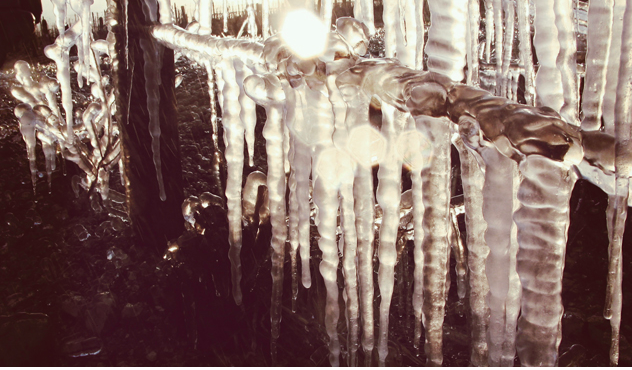 DS: 2017 was a challenge. 2017 started poorly with a long frost period in the month of April. The frost destroyed part of the buds. The season went well after that. The flowering occurred in early summer between the end of May and the first part of June.
The summer was a huge challenge. Our harvest ended on September 17th, 2017.
LM: Are your vineyards organic?
DS: Our vineyards were certified organic in 2006 and our Grand Cru vineyards were certified biodynamic in 2010.
LM: What can you tell me about the characteristics of the 2017 vintage, and how does it compare to other vintages?
DS: In 2017 the yield was low (30 to 40 hl/ha) but very good quality. Its characteristics resemble the typicity of the best classic vintages like 2008, 2010, and 2014.
The wines are maturating beautifully, and have excellent acidity.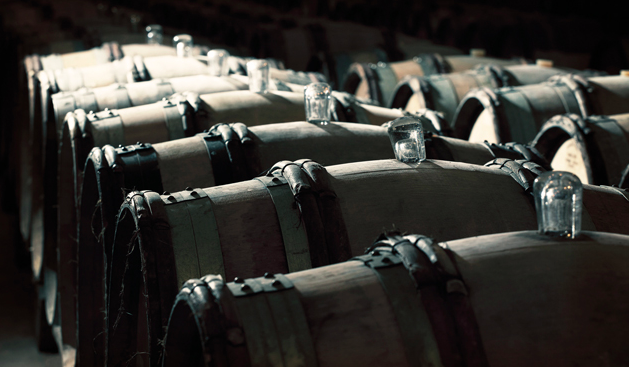 As of the writing of this article, the alcoholic fermentation is finished. The wines have a lot of fruit and purity.
LM: Where are your favorite places to dine in the region for breakfast, lunch and dinner?
DS: In Chablis for lunch, I recommend Le Bistrot de Grand Crus which is located at Domaine William Fevre. They make simple & typical cuisine with fresh products & ingredients.
There is also 3 Bourgeons, it's a new restaurant that opened in the spring. The Chefs are Japanese but the cuisine is French.
In the evening, I recommend 2 gastronomic restaurants with awards equivalent to one Michelin star.
L'hostellerie des Clos and Le Fil du Zinc.
LM: Please provide your favorite food and wine combination with William Fevre Chablis (your choice on the particular wine), and possibly a recipe either from your family, or one from the winery?
DS: The best pairing is seafood: Oysters, Crustaceans, and fish…There is another good pairing, a speciality of the region. It is the Chablisienne Ham.
LM: What are places of interest in the region for tourists to visit?
DS: The patrimony of the region is important. Here some exceptional places to visit:
The Basilica of Vezelay (Unesco World site)
The Cistercian Abbey of Fontenay
The Castles of Ancy le Franc, Tanlay, and Le Meaulnes

We have cellars and a wine shop at the Domaine which is open everyday from March 1st to December 20th
We have an excellent restaurant and hotel. The store is run by Alain & Nicholas who are bilingual
Our recommended hotel is:
L'Hostellerie des Clos (4 stars). The rooms have recently be updated and are air conditioned. The hotel is near our house and there are 10 rooms which are located on our domaine
Thank you Didier. Your guide will make a great impression for all those learning about Chablis and those who love Chablis today.
By Lisa Mango
October 30, 2017
Source: Lisa Mango Collaborator at Go-Wine.Com
Image Credits: Williamfevre.fr
---
---
Go-Wine Sharing and Promotion
Go-Wine's mission is to organize food and beverage information and make it universally accessible and beneficial. These are the benefits of sharing your article in Go-Wine.com
It Generates Free Traffic to your site.
Your Article Will Get Indexed Faster.
Your Google Rankings Will Rise. Google Rise Articles with Positive Participation & Contribution.
Your Article Will Reach New Customers and Audience. Go-Wine has a selected audience and visitors from over 120 countries.
You always receive credit - you will be cited accurately (Author, Website & Hyperlink).
The integrity of the Information is not compromised - you always will be linked to the most up to date version of your article.
Contact Us for more information.