What's Keeping People Out Of Restaurants?
Posted: Aug 24, 2017
---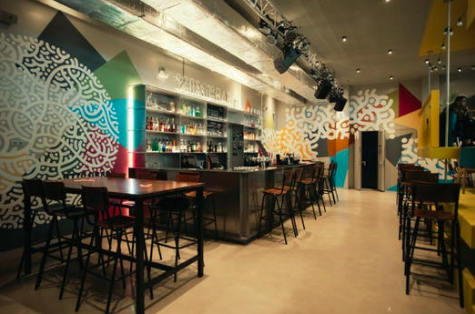 ---
Restaurants have been witnessing a fall in traffic. Higher menu price and change in attitude of the new generations are attributed to the decline in footfall.

NPD Group, the market information organization, has recorded that customer visits in restaurants and food service outlets in U.S. were down for the last six consecutive quarters. At the same time, there is an increase in average check in the restaurants, obviously due to increase in menu price.

Dining concept is slowly changing with the midscale/family. They are compelled to avoid casual dining. There has been a four percent decline in traffic in midscale, while casual dining dropped by 3 percent.

Quick Service Restaurants, considered to be the traffic boosters for the industry, is also experiencing sluggishness in footfall. It has been on an upward path with 83 percent visits. However, it recorded no growth compared to the previous year.

Morning meal visits in restaurants recorded an increase of one percent, and quick service hamburger and fast cast casual restaurants also were up in traffic. Quick Service Sandwitch, burger, midscale and Asian restaurants also reported growth from the same period last year.

Sign up for our newsletter!
NPD also revealed that Baby boomers who were born between 1946 and 1964 and of age 53-71 offers highest visits to restaurants with 23 percent of traffic and 29 percent of restaurants dollars. Generation X, born between 1965 - 1980, who constitute 20 percent of the total population also offer 23 percent traffic, however studies have shown that only 22 percent of restaurant dollars are from Generation X.

Seniors who were born prior to 1945, aged above 72 years are the least in restaurant visits that constitute 6 percent of the traffic. Millennials, born between 1981 and 1996 contribute 25 percent of traffic and 24 percent of restaurant dollars. Generation Z born in 1997 to 2015 constitute 20 percent of traffic and 18 percent of restaurant dollars.

In another observation, people want to experience by spending money, while earlier, their focus was only to acquire things. According to David Portalatin of NPD, this change in trend is very clear in food industry also.

by RTT Staff Writer
August 23, 2017
Source:Rtt.news.com
---
---
Go-Wine Sharing and Promotion
Go-Wine's mission is to organize food and beverage information and make it universally accessible and beneficial. These are the benefits of sharing your article in Go-Wine.com
It Generates Free Traffic to your site.
Your Article Will Get Indexed Faster.
Your Google Rankings Will Rise. Google Rise Articles with Positive Participation & Contribution.
Your Article Will Reach New Customers and Audience. Go-Wine has a selected audience and visitors from over 120 countries.
You always receive credit - you will be cited accurately (Author, Website & Hyperlink).
The integrity of the Information is not compromised - you always will be linked to the most up to date version of your article.
Contact Us for more information.