What Is Behind The Term Natural Wine?
Posted: Aug 15, 2017
---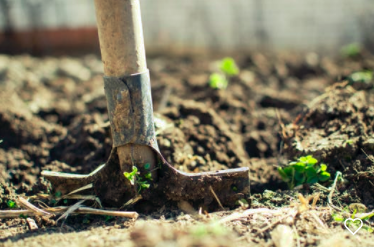 ---
Forward by Go-Wine.Com August 15, 2017: According to Author, Isabelle Legeron's MW website, There is no official definition of natural wine so here is one that she has come up with after a lot of tasting, reading and talking to producers.

Natural wine is made from grapes that are, at a very minimum, farmed organically or biodynamically, harvested manually and then made without adding / or removing anything during the vinification process. Ideally nothing is added at all but – at most – there might be a dash of SO2 at bottling. A handful of farmers manage to produce great wines without adding any SO2 whatsoever.

Natural wine and 'organic wine' are not the same thing.
Organic wines are made from organically grown grapes but this does not guarantee an additive-free wine. Regulations regarding winemaking are pretty loose. You can for example machine harvest, add yeast, pasteurise and add oak chips. Certifying bodies may guarantee slightly lower levels of SO2 allowed in the wine but lack really strict parameters in terms of what happens inside the winery wall.

Berger: What's behind the term natural wine?
No consumer would ignore a natural product for an unnatural one, and that distinction is at the heart of a huge wine controversy that, chances are, you haven't heard about.

Wine is basic: Grapes are crushed, fermented, aged, and packaged so we can consume the result with a meal. The rest is marketing.

Ah, but the bizarre under-culture of wine is filled with strange movements, ideas, philosophies, strategies and pressures that prematurely turn winemakers' hair gray and cause wineries to do all sorts of strange things to stay ahead of the curve.

And among the most mystical is the phrase "natural wine."

Essentially, it refers to wine that was made without anything being added to the grapes, and nothing being taken away. Its proponents aim for purity in wine. Alas, that occasionally puts them about 180 degrees away from the people who are trying to make wines of great quality and fret not about naturalness.

The most pernicious aspects of the "natural wine movement," as it often calls itself, is that it strongly implies that any wine not considered "natural" is unnatural. And that can't be good, can it?

One of the problems here is that there are various proponents of naturalness in wine-making. And each of them has a different point of view on what natural is. Some say sulfites may not be used in a natural wine. Others say sulfites are OK, but not certain fining agents that remove negative elements such as bitterness.

Since many of the natural wine people do not agree on how to define the term, one wonders how the U.S. government views the use of that term on wine bottles. The answer is that the government doesn't know how to define the term, either. So it has punted, leaving the term open to use sans regulation.

Just as the Tax and Trade Bureau, which regulates wine, has no rigid rules for the use of the term, so have food authorities ignored a rigid definition of the same word for its use on foods.

And all of us see the term as implying goodness.

Yet without wine's most common "additives" (most of which are removed completely before the wine is bottled), many wines would turn out to be wretched.

As a result, you will not see the term "natural" on most truly high-end wine in this world. Upscale wine buyers do not worry about such silliness. All they want is a great tasting wine, and they care almost not at all about how the stuff got that way.

So why is there such a brouhaha in the sub-culture about the use of the term?

Wine blogger and public relations specialist Tom Wark has weighed in on this tempest often and, perhaps cynically, sees the absurdity in much of it.

"To what degree will this philosophy [of natural wine] catch on with the majority of wine drinkers, no one can say," said Wark. "But using the term 'natural' implies that wines that are not 'natural' are unhealthful.

"And when you see the list of federally approved additives to wine, the implication is that their use is being done routinely and widely. 'Natural' is such a powerful term, but more than anything else, I see it as a marketing term."

Isabelle Legeron of France is one of those who supports the idea of natural wine. She released the book, Wine: An Introduction to Organic and Biodynamic Wines onJuly 10, 2014.

It said Wark, may well become the bible of the natural wine movement. Her website is here: Isabelle Legeron MW.

In Australia about a year ago, a friend and wine columnist took us to a wine bar/restaurant that offered many natural Italian wines. We tried every wine in the house. After paying the bill (some $325 for two persons, which included some mediocre food), my friend asked what I thought of the wine.

"Awful," I said. It was the biggest rip-off of my life and proof that "natural" wine is a guarantee that quality is not the main focus of the wine makers. Production technique is.

And I don't see much chance of the two coinciding in my lifetime.

By Dan Berger
September 23, 2014
Source: pressdemocrat.com



---
---
Go-Wine Sharing and Promotion
Go-Wine's mission is to organize food and beverage information and make it universally accessible and beneficial. These are the benefits of sharing your article in Go-Wine.com
It Generates Free Traffic to your site.
Your Article Will Get Indexed Faster.
Your Google Rankings Will Rise. Google Rise Articles with Positive Participation & Contribution.
Your Article Will Reach New Customers and Audience. Go-Wine has a selected audience and visitors from over 120 countries.
You always receive credit - you will be cited accurately (Author, Website & Hyperlink).
The integrity of the Information is not compromised - you always will be linked to the most up to date version of your article.
Contact Us for more information.