This Is The Crazy Way Most Wineries Bottle Their New Wines. And It Involves A Big Rig.
Posted: Apr 21, 2021
---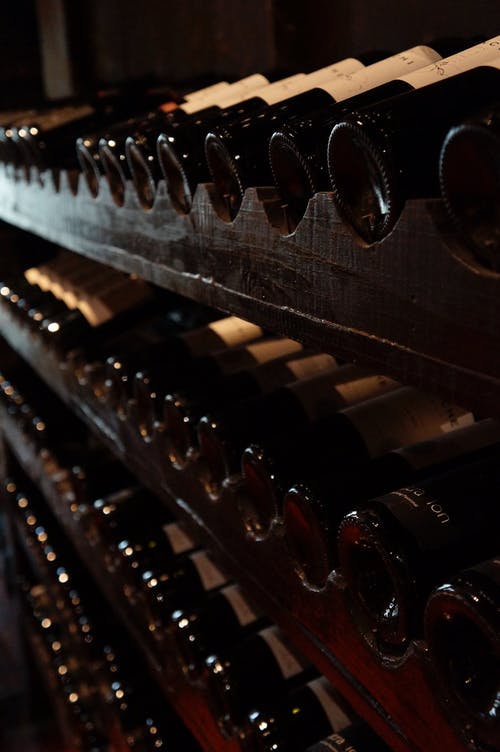 ---
What you notice when you first step onto the Mobile Wine Line is that it is loud.

There's the whirr of the equipment that shuttles hundreds of bottles down the line, that drowns out conversations. There's also the clink of glass hitting glass as a parade of bottles move through the line. There's specific equipment that does everything having to do with bottling, from sterilizing bottles to corking to labeling.

It's a revelation to see the process in person, and when I step inside Mobile Wine Line's big rig setup, I'm forced to confront what I had maybe thought took place during the wine bottling process. If you'll forgive my pop culture-addled brain, I'm sure it was probably something along the lines of a romanticized, wine-version of the opening credits to "Laverne & Shirley," where the main characters make faces as bottles of Shotz Beer zip by on the line.

Instead, the commonly known secret of wine country is that for those who don't own a Shotz Brewery-level bottling system, the more reasonable alternative is mobile bottling by companies like Mobile Wine Line. First of all, those bottling lines? They're expensive. Like, majorly expensive. As Kyle Lerner, owner of Harney Lane Winery describes it, to purchase a bottling line for their wine would cost, by his estimation, at least $750,000 to purchase, if not more. Add on maintenance costs and upkeep of the equipment, especially for a winery like theirs that bottles only five days of the entire year, it's a no-brainer to employ a mobile wine bottling company.

"You think of large wineries, and although they do capitalize a good proportion of the overall sales out there, the lion's share of wineries are under 10,000 cases," Lerner said. "So there's a lot of wineries in California alone that are in a very similar situation as ours. You have seen these mobile wine lines really crop up and be very much a part of the wine culture."

A day of bottling for Mobile Wine Line starts early. Owner Harry Hakala is located in Galt, Calif., and he often leaves for a job as early as 1:30 a.m. to arrive at a winery by 3 a.m. for setup. At that early hour, Hakala begins the task of sanitizing and sterilizing the equipment on the rig in preparation for when winery employees will arrive. The wineries, for their part, have their own role to play in the bottling. Beyond having the product — the wine — they are expected to provide the glass bottles, the cork and the labels, as well as provide a number of workers to help keep the line going.

The bottles first go through a nitrogen generator that works to remove the oxygen inside the bottles, which can cause a wine to spoil. The bottle are then moved to the filler, where wine is pumped into the bottles, 16 at a time, completing up to 85 bottles a minute under Hakala's guidance.

From there, those filled bottles are moved down the line, where either a screwtop or a traditional cork are added to seal the bottle. The bottle then makes its way to a capsule machine, where the capsules (or protective sleeves that cover the cork) are dropped onto each bottle before being spun in a machine that fits each capsule to the neck of the bottle. Then each bottle goes onto a pedestal, where machines rotate the bottle 180 degrees to apply the winery's front and back labels perfectly onto each wine. At each station, there's an employee making sure there are plenty of corks in the machine or enough capsules to top the wine bottles as they quickly zip through the line.

Once the bottles complete their circuit through each station of the big rig, they return to the back of the truck, where a couple of winery employees will carefully pack up the bottles into cases.

"A lot of [smaller wineries] do the hand bottling, which is possible to do, but for us to do 7,000 cases a year ... that's a lot of bottling days and I feel like the consistency is probably not as good," said winemaker Mark Clarin. "There's things that you have to worry about with oxygen pickup when you're bottling … so for a red wine maybe you don't worry about it so much, but for a delicate white wine you can ruin your work [with hand bottling]."

"For me, bottling is a super important piece of the process, [it's] the last of the things you can do, so you want to get it right," Clarin later added. "So professional bottlers, like the Mobile Wine Line, they know their equipment, they know how to get it right the first time. To me, there's a huge value to that."

By Dianne de Guzman
04-21-2021
Source and complete article by: sfgate.com



---
---
Go-Wine Sharing and Promotion
Go-Wine's mission is to organize food and beverage information and make it universally accessible and beneficial. These are the benefits of sharing your article in Go-Wine.com
It Generates Free Traffic to your site.
Your Article Will Get Indexed Faster.
Your Google Rankings Will Rise. Google Rise Articles with Positive Participation & Contribution.
Your Article Will Reach New Customers and Audience. Go-Wine has a selected audience and visitors from over 120 countries.
You always receive credit - you will be cited accurately (Author, Website & Hyperlink).
The integrity of the Information is not compromised - you always will be linked to the most up to date version of your article.
Contact Us for more information.