Why Is Wine In Restaurants So Freaking Expensive?
Posted: Jul 27, 2020
---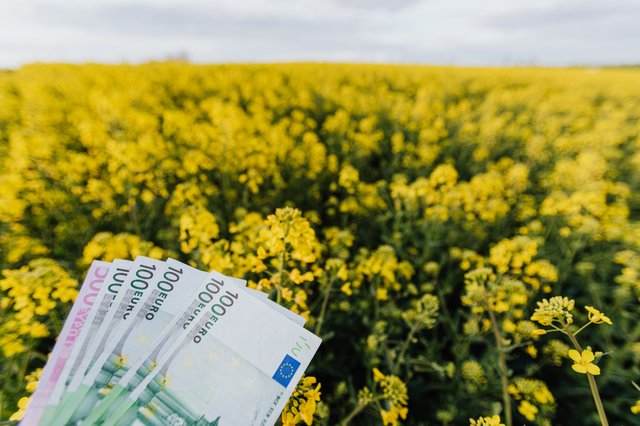 ---
The simple answer is, ordinarily, it's how restaurants stay open

Ah, dining out — what a luxury! You go down the menu and somewhere in between the burger and the tomahawk steak, the prices have steadily increased. But the wine list: That's a whole other story! Why do bottles of wine cost way more than the food? Also: Why do they cost way more inside the doors of a restaurant than anywhere else in the outside world? What's going on here? Alongside Chiara Shannon, a sommelier in L.A. who's a wine buyer and manager of a retail shop, we're popping the cork on some answers.

LET'S CUT TO THE CHASE: WHY IS WINE IN RESTAURANTS SO EXPENSIVE?
The reason is simple: It's the business model of restaurants. The food itself has a razor-thin profit margin — just 5 percent or so! That's even true in high-end restaurants. (Some foods have a healthier margin, however: Salad is a good example.) Anyway, no business can possibly survive off of this, and that's what the wine and cocktail programs are for, according to Shannon.

It's widely known and reported that a bottle of wine on a restaurant's wine list can be twice its average retail price, and three times the wholesale cost. This is where restaurants make their money.

HUH. WHY NOT JUST MARK UP THE FOOD?
Because people primarily come to a restaurant for the food, not the wine list. And people not only shop on price, they also tend to have a decent idea of what, say, a steak, a burger or a salmon filet cost. But wines on a wine list? Far fewer people know what any of those bottles are supposed to cost!

SO WE'RE BEING DECEIVED?
Not really. Restaurants have huge overhead costs: All that staff, perishable inventory, crazy rents that are always increasing, and if the restaurant has a decent wine list, they'll often have a staff just for that — a sommelier or two and a wine director. These people earn much more money than a bar-back or a cook. They also manage the wine cellar, which is an important part of a restaurant. It's the cash cow, and a whole lot of inventory is tied up in wine.

STILL, IT'S JUST A BOTTLE OF WINE! ONE THAT'S MARKED WAY UP.
Yeah, even Shannon sometimes balks at the prices she sees on wine lists. As a retail buyer, she knows she can get a bottle of wine that costs $280 at a restaurant for $70 in the outside world. But she points out that, theoretically, you're getting a lot of added service when you purchase wine at a restaurant that you should take advantage of.

"You're getting the proper glassware, you're getting the sommelier who's giving you his or her attention, giving you good recommendations and being available to answer your questions," she says. "If you're paying this premium, you should be getting these things." Plus, if it's a special occasion, these things are a nice, luxurious touch.

By Adam Elder
July 27, 2020
Source and complete article: Melmagazine.com
---
---
Go-Wine Sharing and Promotion
Go-Wine's mission is to organize food and beverage information and make it universally accessible and beneficial. These are the benefits of sharing your article in Go-Wine.com
It Generates Free Traffic to your site.
Your Article Will Get Indexed Faster.
Your Google Rankings Will Rise. Google Rise Articles with Positive Participation & Contribution.
Your Article Will Reach New Customers and Audience. Go-Wine has a selected audience and visitors from over 120 countries.
You always receive credit - you will be cited accurately (Author, Website & Hyperlink).
The integrity of the Information is not compromised - you always will be linked to the most up to date version of your article.
Contact Us for more information.