A New Chapter For Virginia Sparkling Wines: David Furer
Posted: Apr 23, 2020
---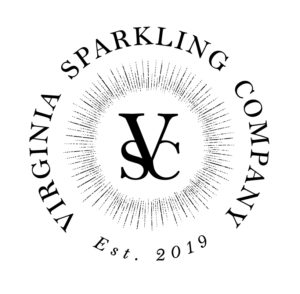 ---
Virginia's first all-round custom sparkling wine facility will soon offer traditional method sparkling production services to Virginia wineries, their point of sale clients, and consumers. A graduate of Virginia Sparkling Company logoEngland's Plumpton College, Elliott Watkins, will oversee operations at the Virginia Sparkling Company (VSC), an adjunct of his family's Veritas and Flying Fox operations. "Sparkling wine has always been a passion of mine, and this project has been six years in the making," he said of the newest member of the Hodson family of wineries "designed to allow wineries to add a sparkling wine to their portfolio while avoiding a large financial investment and initial trial and error."

Committed to purchasing at least 168 tons of grapes over the next three years, it'll source grapes exclusively from within the commonwealth or wine already made trucked to them, packaging from shiners to bottle. VSC will be located at a redeveloped former textile mill at Flying Fox Vineyard five miles from Veritas with the first tranche targeted for a June release of 1000 cases of a shiner-dedicated 2017 Blanc de Blancs Chardonnay Brut from the Hodson's vineyards in the Monticello AVA. Watkins has recently upgraded with fully automated TDD Grilliat equipment requiring 2-3 people to run and hourly disgorge up to 2000 bottles. Though researching the use of DIAM composites Watkins currently relies upon natural cork.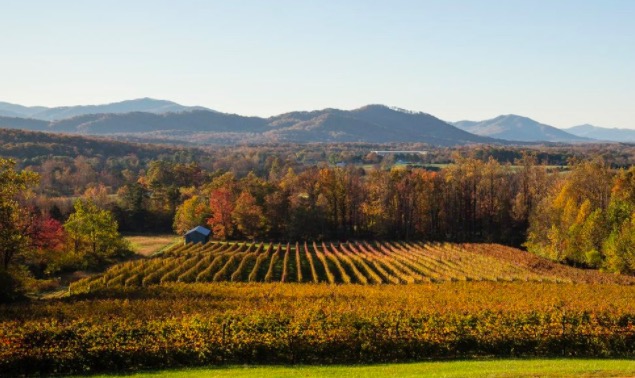 Credit: Flying Fox Vineyard

"With more than 300 wineries and vineyards, the wine industry in Virginia generates nearly $1.37 billion for our economy each year, provides new markets for our farmers, and offers unique agritourism opportunities for our visitors," said the commonwealth's Governor Ralph Northam.

Producing own-brand sparkling wines for a decade, in 2012 Veritas began helping other Virginia wineries with their custom sparkling needs and tracked the incremental year on year increase of wine allocated to sparkling production by clients, noting they've been unable to meet demand by other means, leading them in 2019 to invest $590,000 and, on the back of that, acquire an additional $40,000 AFID grant fund for the project approved by governor to be matched by Nelson County to support the organic growth of this niche. Craft beverages have grown to be an important driver of Nelson County's tourism-focused economy accounting in 2018 for more than $211 million in visitor expenditures, with VSC the first economic development announcement in the county.

"Wineries are a popular wedding destination and most wineries that offer that service like to have a sparkling option on their list," confirmed Annette Ringwood Boyd, Virginia Wine Board Marketing's director. "To be able to take your own cuvée and have it made without the significant investment in equipment is a huge saving for wineries. It's a win-win for all parties."

24 Virginia wineries currently offer sparkling wine with only a handful utilizing traditional secondary fermentation in bottle due to economically adverse equipment and labor costs. The roots of traditional method Virginian sparkling wine date to 1999 when the Kluges founded their Kluge Estate Winery & Vineyard (now Trump Winery) and in 2003 hiring Claude Thibaut, a Champagne native and fifth-generation winemaker, to develop their sparkling program. A few years later, Thibaut founded his own label, Thibaut-Janisson, making his well-regarded bubbles in a leased portion at Veritas. Thibaut has trained several local winemakers, including Watkins and Emily Pelton, winemaker for Veritas and Watkins sister-in-law.

Source and complete article: WineIndustryadivisor.com

By David Furer
April 23, 2020

---
---
Go-Wine Sharing and Promotion
Go-Wine's mission is to organize food and beverage information and make it universally accessible and beneficial. These are the benefits of sharing your article in Go-Wine.com
It Generates Free Traffic to your site.
Your Article Will Get Indexed Faster.
Your Google Rankings Will Rise. Google Rise Articles with Positive Participation & Contribution.
Your Article Will Reach New Customers and Audience. Go-Wine has a selected audience and visitors from over 120 countries.
You always receive credit - you will be cited accurately (Author, Website & Hyperlink).
The integrity of the Information is not compromised - you always will be linked to the most up to date version of your article.
Contact Us for more information.