Is Restaurant Delivery And Takeout Still Safe?
Posted: Apr 08, 2020
---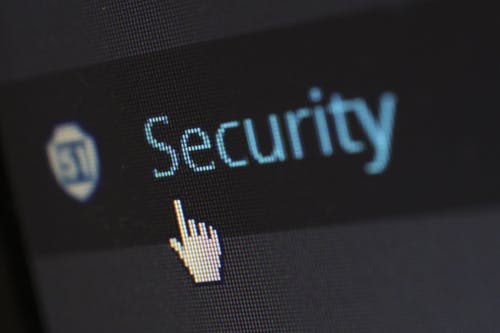 ---
I walk up to the door of the restaurant and see the sign telling me not to come in. I'm there to get my takeout order, so at first, I'm a little confused how this will work. I read further and the sign assures me that someone will eventually come out to help me. I take a few steps back and see a stool sitting on the sidewalk, and another diner approaching me, keeping their distance. After a few minutes of twiddling my thumbs nervously, a woman wearing a mask and gloves emerges from the restaurant. She asks me my name then darts back inside, reappearing with a large bag she sets on the stool so we don't have to invade each other's personal space in order to hand off the bag. I'd already paid online, so the transaction was done. Despite the abundance of caution I still had to wonder: Was it safe to be doing takeout?

It's not the easiest question to answer, considering that some of the world's best scientists are still trying to understand the nature of Covid-19 and how it spreads. And restaurateurs themselves have debated whether it's wise for their businesses to open at all right now, especially after groundbreaking chef Floyd Cardoz's passing personalized the disease for many in the industry. But the risks of restaurant takeout and delivery are becoming clearer.

"There's no evidence I'm aware of that there's a foodborne risk," says University of Washington professor Scott Meschke. "You don't get infected by ingestion, but inhalation." Meschke, a microbiologist studying disease transmission, has transitioned his lab from researching pathogens like poliovirus and salmonella to focusing on Covid-19. He emphasizes that the virus spreads via droplet transmission, which happens via coughing, talking or sneezing. You may be exposed by contacting a surface with a droplet and then touching your face.

"The dominant way to transmit is likely droplets," he says. "But the evidence is becoming more compelling for an airborne route, too."

What does that mean? Researchers at the University of Nebraska Medical Center have discovered evidence of Covid-19 transmitting through breathing, not just droplets from people coughing and sneezing. That research echoes what has been found with a choir in Mt. Vernon, Wash. where 45 of 60 people have tested positive for Covid-19 and two died despite observing social distancing guidelines at their practice in early March.

"It's pretty impressive in terms of its infectivity," Meschke says when asked to compare Covid-19 to the flu.

For Tom Colicchio, chef-owner of multiple restaurants including Craft in New York, this set of facts left him unwilling to do takeout at his establishments. "I thought about it for maybe two minutes," the Top Chef judge says. "It didn't make a lot of sense to me, though I'm not casting aspersions on those who have made that decision to do it."

Restaurants that have remained open have taken measures to minimize contact between staff and diners. Like at LA's Broken Spanish, where chefs wear masks and gloves and will place food directly in your trunk then close it in order to keep social distance.

By Jeremy Repanich
April 8, 2020
Source: Robbreport.com
---
---
Go-Wine Sharing and Promotion
Go-Wine's mission is to organize food and beverage information and make it universally accessible and beneficial. These are the benefits of sharing your article in Go-Wine.com
It Generates Free Traffic to your site.
Your Article Will Get Indexed Faster.
Your Google Rankings Will Rise. Google Rise Articles with Positive Participation & Contribution.
Your Article Will Reach New Customers and Audience. Go-Wine has a selected audience and visitors from over 120 countries.
You always receive credit - you will be cited accurately (Author, Website & Hyperlink).
The integrity of the Information is not compromised - you always will be linked to the most up to date version of your article.
Contact Us for more information.