Solutions Not Problems. Creating Solutions For Your Business Opportunities?
Posted: Mar 09, 2020
---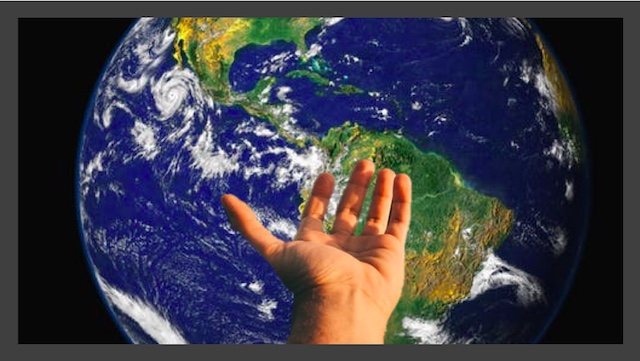 ---
Our Current Reality:
Excess of wine in the global marketplace.
Hospitality, social and business travel, convention, sectors in dramatic decline.
Brick and mortar foot traffic under extreme negative influence.
---
The 2020 calendar year for the wine marketplace started with a nearly perfect storm. Tariffs are impacting the import/export market substantially; generational preferences are shifting; and Cannabis and alternative beverage market are placing pressure on wine demand in a unique way. These pressures are all placing downward pressure on wine price and demand. What else could go wrong?
No one could have predicted how a previously unknown virus would turn the world on its head. COVID-19 has redirected the world's attention in a nearly instantaneous manner.
If anyone needed proof of the importance of the leisure and business travel sector on the economy, behold the truth behind "OZ" has been revealed. At the time of the writing of this article Northern Italy has quarantined 16 million; the key transportation sectors are lowering their inventory; conventions and sporting events are cancelled. Enough said.
We know the condition of the market is fragile and the forecasts are tough. What to do?
A man somewhere in the world of hospitality once said to me, "Here: We don't have problems, only situations."
Our current situation is creating a call to action for different solutions
Below are some suggested cost models for you to consider. (Quoted costs are approximations)
Table 1: Basic Physical vs. Virtual Travel Expenses per persons
Physical Travel/day*

Virtual Travel/day**

Air

300.00

0.00

Car

80.00

0.00

Hotel

200.00

0.00

Meals

60.00

20.00
(fast casual)

Internet Connection cost/Participant

0.00

6.33/day
Based on 200.00 monthly internet costs.

Total

340.00/day***

26.33/day***
** E-conferences and seminars.
*** Excluding taxes and one time airfare.
Table 2: Physical vs. Direct to Consumer Sales
Physical Retail Sales

Direct to Consumer

Rent | Web Services Value

2000/mo.
Average may be much higher

4-8k annually*

Labor

400/wk

Included in Web Service

Inventory Basic

10-20K/mo.

On-Demand: Potentially Real Time or in shared warehouse

Internet Connection cost/individual

200/mo.

Hosting costs covered by DTC
*Our platform: Four feature products on a simple platform. Mobile first selling 24/7 with appropriate
digital support and content marketing and social media campaigns.
---
The comparative results above are staggering.
In this time of tremendous uncertainty, Digital Solutions in both the sales and client engagement environment when implemented properly, offer important solutions to boost your bottom line in 2020 and beyond. Humanity in Everything.com and its family of brands Go-Wine.com and Winebusinessacademy.com are poised to support your business as we pivot through these challenging times.


By Go-Wine.com Team
March 9, 2020
Source and contact
---
---
Go-Wine Sharing and Promotion
Go-Wine's mission is to organize food and beverage information and make it universally accessible and beneficial. These are the benefits of sharing your article in Go-Wine.com
It Generates Free Traffic to your site.
Your Article Will Get Indexed Faster.
Your Google Rankings Will Rise. Google Rise Articles with Positive Participation & Contribution.
Your Article Will Reach New Customers and Audience. Go-Wine has a selected audience and visitors from over 120 countries.
You always receive credit - you will be cited accurately (Author, Website & Hyperlink).
The integrity of the Information is not compromised - you always will be linked to the most up to date version of your article.
Contact Us for more information.