Volcanic Wines In New York
Posted: Mar 06, 2020
---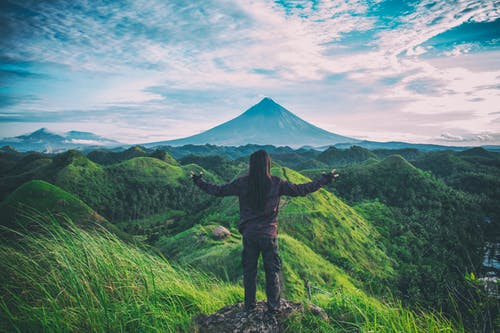 ---
This excellent article from contributor David Furer provides his report on leading experts' information provided at the Volcanic Wines presentation this past year. This information is timeless and a worthwhile read. It reveals the truth we all suspected that just because your grapes are grown on slate, does note mean that your wine will necessarily taste like slate.
---

2nd Volcanic Wines presentation in NYC II the second Volcanic Wines presentation and trade tasting took place in New York City with its founder/host, Master Sommelier John Szabo, speaking alongside Dr. Benoit Marsan Ph.D of Montreal's Institut de Tourisme et d'hotelerie upon the general topic 'Perceptions of Minerality in Volcanic Wines - The Measurable and the Imagined'. The scholars asserted that the impression of saltiness is created by a complex series of influences, ones not easily defined. "Expressions of minerality that are chalky are more expressed textures in the mouth of iodine, gunflint, oyster shell, salt, graphite, metallic, bitterness," said Szabo.

But is minerality a terroir or winemaking effect? Inorganic chemistry concerns substances which mostly do not contain carbon and hydrogen atoms; metals such as iron and copper and their alloys such as steel and brass, clay bearing a net negative charge through sedimentary rock, granite which contains several metal oxides and therefore potential nutrient minerals such as found in igneous rock. Marsan argued that nutrient minerals aren't necessarily absorbed by roots--this is vintage dependent whether dry or wet. "All these metals are catalysts for the synthesis of molecules such as as polyphenols which will influence the development of a wine. If the salt pH is too low it'll be difficult to effect this exchange" therefore minimizing the uptake of minerals into the vine. In fermentation the addition of metabisulfites, the formation of copper sulfide precipitates, winery plumbing, concrete tanks; in filtering/fining the addition of copper salt or bentonite are all contributing factors upon the influence of minerals into the winemaking process. "We cannot smell mineral matter as it isn't volatile, and when rocks are wet we smell the surrounding aromatic, volatile compounds," Szabo affirmed .

• succinic acid, naturally present in wine in relatively high concentration of 0.2-1.Sg/l, and which gives a reception of saltiness, bitterness, and sourness produced by yeast enzymes.
• wines with a very high total acidity stimulated by the salty taste receptor cells (taste buds); the effect of which is more pronounced with colder wines.
• iron and coper ions able to generate a metallic taste but at concentrations above those typically found in wine.
• dry wines in the occasion the oxidative degradation of lipids is induced by the presence of metals such as iron and copper.
• highly volatile thiol compounds with a low threshold of O.3 ng/l which may be present at concentrations greater than 3 Sng/l in Chardonnay, much more in aged Champagne, formed during the fermentation of musts poor in nitrogen and/or the reductive atmosphere from lees aging.

Lessening of these conditions may be achieved by aging in oak barrels (oxidative atmosphere), copper fining, low levels of antioxidants SO2 and glutathione, and the use of oxygen stimulating synthetic closures in lieu of natural ones.

Marsan furthered that the smell of iodine near oceans isn't from iodine itself--it's odorless--but rather it being contained alongside other, more volatile compounds within algae and seaweed. When asked of doing analyses of comparable wines planted in volcanic v. other soils, Szabo posited that if iron is present in soil then vines will uptake it whether or not it's needed thereby minimizing the development of fruity characters in the wines, that the correlation between the saline taste of wines from volcanic islands such as Santorini and the Azores is due not to their proximity to the ocean but rather from soil salinity.

"The purpose of the wine analysis is to determine whether we can establish a link between soils and the salient components in wines grown upon them which directly affect both flavour, but more importantly taste sensations, especially saltiness and bitterness."Szabo agreed that results so far are inconclusive with more data points needed to establish any scientifically tenable relationship.

Of the 64 wineries represented the majority hailed from Italy (with impressive showings made by Campania's Terre di Lavoro and Toscana's Sassotondo), the US second, and others bordering the Mediterranean, Chile and Portugal.

By David Furer

June 5th, 2019
Source and complete article: Sommeliers-international.com


---
---
Go-Wine Sharing and Promotion
Go-Wine's mission is to organize food and beverage information and make it universally accessible and beneficial. These are the benefits of sharing your article in Go-Wine.com
It Generates Free Traffic to your site.
Your Article Will Get Indexed Faster.
Your Google Rankings Will Rise. Google Rise Articles with Positive Participation & Contribution.
Your Article Will Reach New Customers and Audience. Go-Wine has a selected audience and visitors from over 120 countries.
You always receive credit - you will be cited accurately (Author, Website & Hyperlink).
The integrity of the Information is not compromised - you always will be linked to the most up to date version of your article.
Contact Us for more information.