Why Is Wine Still So Confusing?
Posted: Mar 04, 2020
---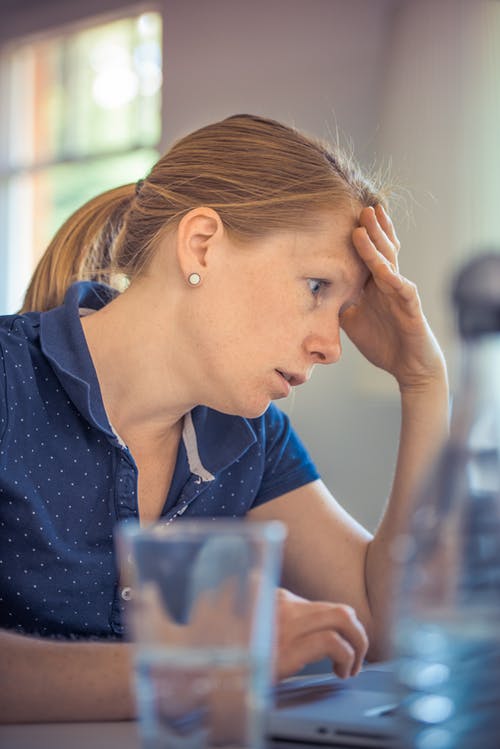 ---
There are thousands and thousands of wines on the market. No wonder it's so hard to know what to buy.

If you've ever surveyed the walls upon walls of options in a wine store and simply grabbed the nearest $15 bottle of rosé, you're not alone. Many people still find wine cryptic and intimidating. Humans have been fermenting grapes for thousands of years, but it hasn't gotten any easier to understand. While some startups have tried to disrupt the industry and make wine more accessible, no one company has broken through.

Shouldn't wine be easier to understand by now? Why haven't we hacked this into something easier so that consumers don't feel daunted by wine lists and sommeliers at restaurants or overwhelmed when walking into a cavernous wine shop?

According to wine experts, there are a number of factors at work. Thanks to the wealth of options, shoppers experience a kind of consumer paralysis. Government regulations on wine complicate things further, due to a lack of consistency from country to country in how wines are named and classified. Plus, importing and distribution impact what types of wines you see in your local wine store and your favorite restaurants — and explain why you don't often see the same wine brands from store to store. And wine labels? They're not for you — they're written purely to satisfy government requirements and don't include details that would help consumers decide on a wine at all.

Here's why wine still remains so complicated and hard to understand, and why it's not your fault you don't "get" wine.

There are thousands of wines — it's an overwhelming amount of choice
"Wine as an industry is one of the most fragmented industries in the world," says Caleb Ganzer, managing partner at La Compagnie des Vins Surnaturels, a wine bar in New York. "Wine is probably the most fragmented consumer product that exists."

In 2019, the US drank about 370 million cases of wine; at 12 bottles a case, that's about 4.4 billion bottles of wine in a year. Studies estimate that about half of the US wine market is dominated by three conglomerates, each with an extensive portfolio of brands you may have heard of: E&J Gallo (the maker of Barefoot, among others), Constellation Brands (which includes brands like Woodbridge, Robert Mondavi, and Arbor Mist), and the Wine Group (which includes brands like Franzia). These types of big corporations can afford to produce, ship, and distribute thousands of bottles of wine each year across the world and across the US so you can find, say, Robert Mondavi or Barefoot in nearly every store you go to.


"There are certain stores and restaurants that carry big brand names that will be available everywhere. But those are wines that are made basically by almost factory farms. They're produced the way Coca-Cola is produced, to taste the same year after year and to be available in huge, huge quantities," says Jenny Lefcourt, founder of Jenny & François Selections, a wine importer that specializes in natural wines.

The other half of the wine market — arguably the more interesting half — is made up of thousands of tiny to medium producers. And their wines are very different from mass-produced wines from the big corporations, explains Lefcourt: "It's the difference between agribusiness farming and farmers market produce. If you buy a tomato from a farmers market it's going to smell and taste absolutely incredible, whereas if you buy a tomato that's made by a huge enormous company and shipped across the country, it might look pretty but it doesn't taste so good."

Why are there so many thousands of producers? There always have been a lot of winemakers, Ganzer says, but there's been a rise in consumer interest in wine drinking in recent years. "Consumption and interest is at an all-time high; the demand is insatiable," Ganzer says. "It's actually the best time to be a drinker because farming's only gotten better and production's only gotten better, so there's more good wine on the market than there's ever been." According to recent numbers reported by the Wall Street Journal, US wine consumption has been steadily rising every year since 1994, though it dipped slightly in 2019 (due in part to the rise of low-alcohol beverages like hard seltzer).

By Nisha Chittal
March 4, 2020
Source: Vox.com
---
---
Go-Wine Sharing and Promotion
Go-Wine's mission is to organize food and beverage information and make it universally accessible and beneficial. These are the benefits of sharing your article in Go-Wine.com
It Generates Free Traffic to your site.
Your Article Will Get Indexed Faster.
Your Google Rankings Will Rise. Google Rise Articles with Positive Participation & Contribution.
Your Article Will Reach New Customers and Audience. Go-Wine has a selected audience and visitors from over 120 countries.
You always receive credit - you will be cited accurately (Author, Website & Hyperlink).
The integrity of the Information is not compromised - you always will be linked to the most up to date version of your article.
Contact Us for more information.