Millennials Are Passing On Wine When Dining Out. How The Wine Industry Is Changing Its Approach
Posted: Feb 24, 2020
---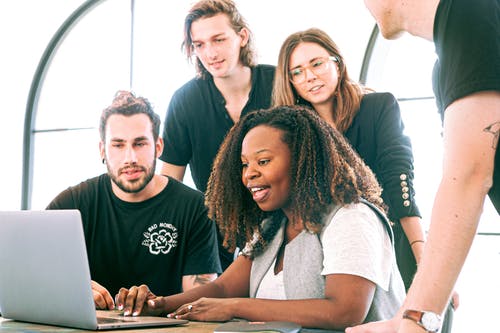 ---
Imagine two tables of two people each at a relatively fancy restaurant in a big city. The first table seats a married couple in their sixties. The second table is occupied by a young couple in their twenties. Ask a server to bet on who will order wine. Twenty years ago, you would bet on the younger couple; today, you'd better put your money down on the older duo.
At least that's what wine producers, marketers, and researchers are saying about millennial wine drinkers. They are passing on the wine list when dining out.
In January, Silicon Valley Bank's wine division released an industry report on wine and in it noted the failure of the wine industry to capture the attention of the millennial audience. And they aren't the only ones to find that the younger population is skipping past the wine aisle. Nielsen also noted a change in how millennials approach alcoholic beverages, with hard seltzer and artisan spirits on the rise and the wine trend line falling across categories. Mintel data shows that while 30% of millennials increased their wine consumption, 21% reported drinking less. That's a lot of data to show that the younger generation isn't sipping as much Pinot Grigio as their parents.
"There are distractions within the wine category, and in adjacent categories, that are impacting the wine market," explains Mimi Bonnett, U.S. director for food, drink, and cannabis at Mintel. "A democratization is happening in alcohol that makes a product acceptable for whatever occasion calls: premium, casual, healthier, even low or no alcohol."
Bonnett notes that consumers, especially younger ones, are willing to drink a variety of alcoholic beverages. Wine is a $70 billion industry, but wine brands are losing market share to other alcoholic beverages as well as to millennials' increased desire to skip booze altogether. That creates a unique environment for wine sales, and marketers say that old-fashioned techniques should be tossed out the window.
"Wine is still considered an aspirational, luxury product to many, and much of the messaging in the industry reflects this," says Juliana Colangelo, the West Coast director of Colangelo & Partners, a fine wine and spirits communications agency. She explains that millennials do purchase high-end products, citing the SVB report, which notes that 33% of millennials spend on luxury goods but that wine isn't one of them. Only half that—17%—are throwing down cash on bottles of wine. "The messaging needs to be adapted to this consumer and their values," Colangelo says. "They want messages of health and wellness, social good, sustainability, transparency, and experiences."
Colangelo believes that wine marketing needs to change to meet millennials where they are. The wine industry has been successful at capturing the attention of baby boomers and members of Generation X: Both demographics have connected wine with a healthy diet and an affluent lifestyle. But the tactics used to acquire these customers don't necessarily work with millennials. The inability of the wine industry to recognize changing consumer values has resulted in stalled demand from the next generation of wine drinkers. That includes acknowledging "mindful drinking" movements like Dry January and Sober October; communicating wine's inherent natural production methods, unlike those of hard seltzer; aligning wine with health; and promoting wine's craft and artisanal qualities as the beer and spirits sectors have done.
"These are terms that tap into their desire for transparency," Colangelo says of "craft" and "artisan." "These products are easier for millennials to understand; they know the ingredients in the cocktail or the flavor profile of the beer. The wine industry can improve upon the way information is shared: Make it simpler, remove technical jargon, and provide information through social media and videos."
It's an approach that has seen success with popular upstart brands like Winc, a direct-to-consumer wine purveyor with a variety of brands including Summer Water rosé, and Empathy Wines, a modern Northern California winery that sells direct-to-consumer without the traditional markups. "We need to move beyond talking about how my vineyard is different than your vineyard," says Brian Smith, cofounder of Winc. "We need to do a better job of connecting with consumers in new ways."
Smith believes those practices include rich storytelling, content creation, and the delivery of at-home experiences for customers. It all runs counter to the conventional wisdom that a physical tasting room and wine-pairing dinners are the only way to create an experience that will resonate with consumers. Rather, Winc spends time connecting with its customers on social media platforms.

By Stephanie Cain
February 21, 2020
Source and complete article: Fortune.com



---
---
Go-Wine Sharing and Promotion
Go-Wine's mission is to organize food and beverage information and make it universally accessible and beneficial. These are the benefits of sharing your article in Go-Wine.com
It Generates Free Traffic to your site.
Your Article Will Get Indexed Faster.
Your Google Rankings Will Rise. Google Rise Articles with Positive Participation & Contribution.
Your Article Will Reach New Customers and Audience. Go-Wine has a selected audience and visitors from over 120 countries.
You always receive credit - you will be cited accurately (Author, Website & Hyperlink).
The integrity of the Information is not compromised - you always will be linked to the most up to date version of your article.
Contact Us for more information.