D N A Unraveled: Wine Grapes, Sagrantino, And The Case For Ancient Grapes
Posted: Jun 21, 2019
---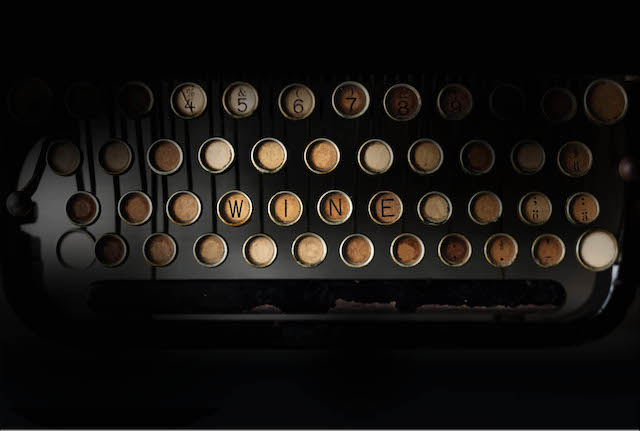 ---
In this last installment of DNA Unraveled, Dr. Vouillamoz discusses the book he coauthored with Jancis Robinson MW, Wine Grapes, the benefits of keeping the so-called "obscure grapes", and even a discussion on Sagrantino de Montefalco. We hope you enjoyed these transcriptions of our podcast on the DNA of Wine.

Go-Wine.com
Please provide us a quick cliff note of Wine Grapes. I believe it's a 14-hundred-page tome you, Ms. Robinson and Ms. Harding coauthored?
Dr. Vouillamoz
I think it's 1280 pages. It's three kilos and 70 grams. You know it's like babies. We are very precise in the weight of the baby. It took us four years to write It. In 2008 I had contacted Jancis after working with her for a few years and I suggested to her that we write a small book about the history and origin of the major grape varieties. I had in my head, the fifteen more important ones. She is extremely clever, however and revealed a brilliant idea. She said, "no, no, we need to make a book about all the wine grape varieties."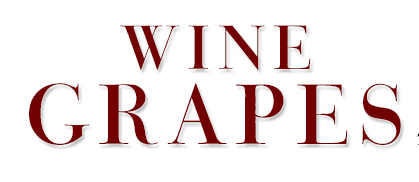 I did not take the time to calculate what difference it would make to complete a work of that complexity. I had to say, "yes". I did not realize that it would take us four years to produce this huge reference book. But we are very happy we have done that. We have made a significant impact in the wine world. We hope we may have helped in maintaining and even resurrecting varieties that may have been abandoned. We also hope to make a new edition in a few years because things are moving so fast. New information, new discoveries, new hybrids or crossings, ancient varieties which been recuperated. A lot of things have already changed since the release in 2012. We are looking forward to releasing a new edition. We don't have a specific date. Maybe in 3-5 years. We don't know.
Wine Line Radio
I can't to get an audio book on your tome. The next time we speak, I would like to have a discussion about one of my favorite wine grapes, one that I am totally fascinated with. That is Sagrantino.
Dr. Vouillamoz
Yes, the history of Sagrantino is really amazing. It is a one-man rescue story. Armando Caprai who was producing this variety near Montefalco in Central Italy. This variety is very powerful and has strong tannins. The local people didn't really believe in it. He was strong enough to believe in it and to promote it. He traveled abroad. He traveled to the United States and he struggled to get the appellation approved. Now we have the appellation Sagrantino de Montefalco, based on the work and the passion of one single man. For me this demonstrates that the varieties today, which are a little bit obscure are misunderstood. They might be the flagships of tomorrow. You must never abandon these grape varieties. With global warming, maybe in 50 years from now, one of these grapes might be a star. We never know. Each grape variety has a right to live.
Wine Line Radio
Well Dr. Vouillamoz, thank you so much. You've really added an upper level to our usual discussions, and I found it interesting and fascinating and you have opened up many more questions to be asked.
Go-Wine.com
I'd like to express our gratitude for joining us. Our listeners may find you on the web at www.Josevouillamoz.com. Correct?
Dr. Vouillamoz
Yes that is correct, and also by way of the book at WineGrapes.org.
Go-Wine.com
Exactly and then you are on Twitter @Josegrapes?
Go-Wine.com
If our listeners would like to find out a lot more please reach out to Dr. Vouillamoz Vouillamoz. Also, on behalf of Go-Wine.com we thank Robert Scott for of Wine Line Radio. Certainly not the least, Dr. Vouillamoz, we look forward to speaking with you and sharing this content across the world.
Dr. Vouillamoz
Thank you very much. It was a real pleasure for me.
Wine Line Radio
I must say I look forward to the next conversation. So, thank you Luis, thank you Dr. Vouillamoz.

To our readers thank you for reviewing our series on DNA and wine. We look forward to your feedback.

Source: Go-Wine.com
June 21, 2019
---
---
Go-Wine Sharing and Promotion
Go-Wine's mission is to organize food and beverage information and make it universally accessible and beneficial. These are the benefits of sharing your article in Go-Wine.com
It Generates Free Traffic to your site.
Your Article Will Get Indexed Faster.
Your Google Rankings Will Rise. Google Rise Articles with Positive Participation & Contribution.
Your Article Will Reach New Customers and Audience. Go-Wine has a selected audience and visitors from over 120 countries.
You always receive credit - you will be cited accurately (Author, Website & Hyperlink).
The integrity of the Information is not compromised - you always will be linked to the most up to date version of your article.
Contact Us for more information.