Is Royal Tokajiís Essencia The Most Luxurious Wine In The World?
Posted: Jan 09, 2019
---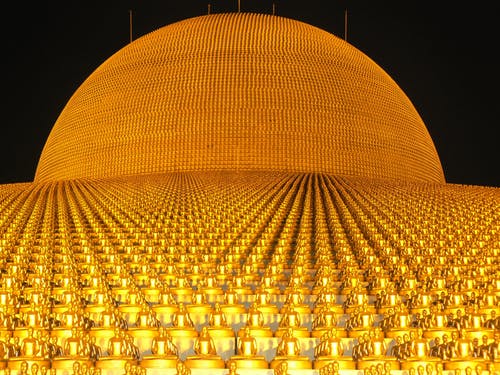 ---
While Hungary may not be the first place you think of when it comes to luxury wines, the country has vineyard records dating back to the 5th century CE and, for a very long time, was known as one of the premier wine-producing countries in Europe. It was not uncommon for royal courts to stock sweet, golden wines from the Tokaji (pronounced toe-kye) region, the oldest classified wine region in the world. The country's wine prestige continued until a series of events — all kicked off by a disease that ravaged vineyards in the 1800s — that Hungary began to lose its prominence. It wouldn't be until the late 1980s that Hungary started to rise in popularity once again.

Enough about the history, though, because Hungarian wines are back and one of them, made by the Royal Tokaji Wine Company, is currently one of the most luxurious wines in the world. Named Essencia, the wine costs hundreds of dollars per bottle and, if you ask us, is worth every damn penny.

First, let's talk about how Essencia is made. Tokaji wines, in general, are known primarily for one thing: noble rot. This fungus, which is officially called Botrytis cinerea, happens when ripe grapes experience moisture conditions. If the moist conditions don't change, the botrytis becomes grey rot and can destroy crops. If the conditions become drier, the botrytis becomes noble rot, which then raisins the grapes (composed of Furmint, Hárslevel?, and Yellow Muscat varietals). These raisined grapes, much like the raisins you'd find in your trail mix, are concentrated and therefore produce sweeter, more concentrated wines.

Once the grapes, which are known as aszú in Hungarian, are at the exact right level of noble rot, they are hand-picked. Not hand-picked by the bunch — hand-picked by the berry.

"It is painstaking to harvest these berries because Botrytis doesn't affect bunches evenly and at the same pace meaning that you have to harvest the same plots multiple times, sometimes in the double digits, to achieve the perfect amount of desiccation. This equates to heavy labor costs," says Chris Tanghe, chief instructor for the Guild of Sommeliers.

In order to make six or seven half-sized bottles, Tanghe says, you need 700 kg (roughly 1500 lb) of botrytis-affected berries. To put it in perspective, that amount of berries would normally yield around 450 full-size 750ml bottles.

Once harvested, the grapes are put in a tank and pressed naturally (in other words, the weight of the grapes squeezes the juice out of the other grapes). The fermentation of Essencia takes between six and eight years to finish and, in the end, yields a wine with around 3-4 percent alcohol by volume. What it lacks in ABV, it makes up for in sugar content. Thanks to the super-concentrated grapes, Essencia usually comes in at over 400 grams of sugar per liter. A recent vintage, Tanghe says, registered 581 grams per liter.

Each bottle of Essencia yields 48.1 tablespoons of sugar. To put that in perspective, a one-liter bottle of Coca-Cola has 29.25 teaspoons of sugar.

Put your math helmets on, because we're about to get real when it comes to just how much sugar is in this wine.

One gram per liter of sugar is equal to around .25 teaspoon per liter. Per liter, that makes four grams of sugar per liter. Then you have to take the original number, 581, and divide that by four, giving you 145.25 teaspoons of sugar. Dividing that by three (to find out how many tablespoons of sugar per bottle) yields 48.1 tablespoons per bottle. To put that in perspective, a one-liter bottle of Coca-Cola has 117 grams, or 29.25 teaspoons, of sugar.

You might be thinking that with a wine so rich and honey-like in its consistency (and don't forget expensive), there has to be a special presentation for this, right?

You are indeed correct. If you find Essencia in the wild (and by wild, we mean the classiest bars and restaurants in the world), you'll be served Essencia on a spoon. Not just any spoon, though — a freaking crystal spoon (this presentation is on top of the custom-made container that the wine comes in).

"People should be looking at you, envious of your orgasmic organoleptic state, and ordering a spoonful themselves."

"They serve it in a spoon due to the viscosity and because you really can't sip more than a small amount due to all the sugar," Tanghe says. "A small portion out of a beautiful crystal spoon is just the right amount, it goes straight to your brain and is a sensory overload of delicious concentrated phenolics and sugar high. People should be looking at you, envious of your orgasmic organoleptic state, and ordering a spoonful themselves."

We don't know about you, but he had us at orgasmic (well, he had us before that, but he really had us at orgasmic).

If this sounds like something you want to try, you can find who stocks Essencia here. If you're not ready to plunk down a couple Benjamins on wine, though, Royal Tokaji also produces a variety of other wines, both sweet and dry. You can find out more about them here.

By Sam Slaughter
January 8, 2019
Source: Themanual.com


---
---
Go-Wine Sharing and Promotion
Go-Wine's mission is to organize food and beverage information and make it universally accessible and beneficial. These are the benefits of sharing your article in Go-Wine.com
It Generates Free Traffic to your site.
Your Article Will Get Indexed Faster.
Your Google Rankings Will Rise. Google Rise Articles with Positive Participation & Contribution.
Your Article Will Reach New Customers and Audience. Go-Wine has a selected audience and visitors from over 120 countries.
You always receive credit - you will be cited accurately (Author, Website & Hyperlink).
The integrity of the Information is not compromised - you always will be linked to the most up to date version of your article.
Contact Us for more information.