Prosecco Police Exist And They Just Seized 750,000 Litres Of The Stuff
Posted: Dec 14, 2018
---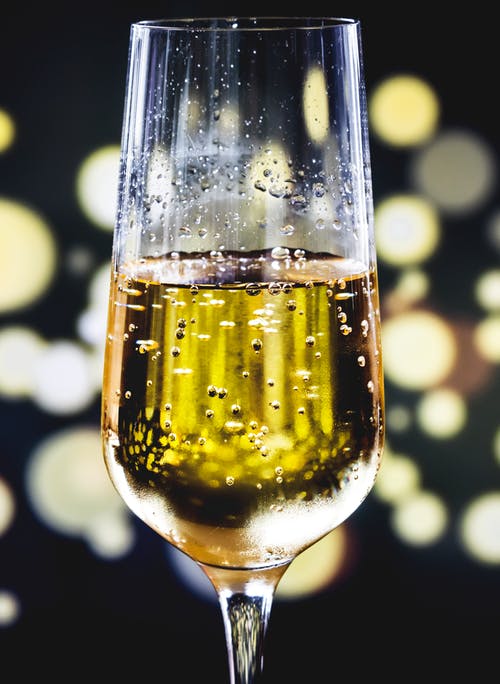 ---
Sorry, no, you can't drink any...
Is your prosecco too sweet? The Italian prosecco police might soon put a stop to that, as 750,000 litres of prosecco made by two producers of the popular sparkling wine have been seized.

Italian politicians were left angrily denying allegations made last year by British dentists convinced that damage could be caused to teeth by too much glugging of sugary prosecco. To ensure that the claims of 'prosecco smile' remain claims, Italian police continue in their quest to root out prosecco which doesn't adhere to its strict rules. For example, not adding sugar to your prosecco at the wrong stage.

Why would anyone add sugar to prosecco? Innocente Nardi, head of the consortium of producers in the Conegliano Valdobbiadene region, in the north of Italy, just up the road from Treviso and Venice, told The Times: 'Some producers who harvested too early this year may have had a low alcohol content and tried to increase it with the sugar.'

Adding sugar to prosecco is fine during the second stage of its production, when yeast is added to the mix (as it combines with the sugar to produce CO2, the bubbles in your bubbly), but not during the first stage of prosecco-making, when the grapes are fermenting. To do so is illegal, which is why all that prosecco was seized.

Lieutenant-Colonel Vincenzo Nicoletti, who commands the squad's unit in Treviso, told The Times: 'We believe the sugar was being added to about a third of the prosecco seized, as it fermented, to boost its alcohol content, which is strictly forbidden.

What is the fate of this prosecco, you ask, because you'd be happy to quaff it, sugar or not? It's going to be turned into vinegar, which isn't quite so drinkable, we're afraid.

This hopefully won't happen again too soon. Nardi was very keen to impress that 'These were two out of 181 producers in our consortium; the police controls mean we keep up quality.'Other work the Italian police's food squad have done is to stamp out on-tap prosecco, as it's legally only sold in bottles. Luckily for them, it's not all raids and seizures on fake prosecco, as part of the job involves taste-tests, to assure quality, you see.



---
---
Go-Wine Sharing and Promotion
Go-Wine's mission is to organize food and beverage information and make it universally accessible and beneficial. These are the benefits of sharing your article in Go-Wine.com
It Generates Free Traffic to your site.
Your Article Will Get Indexed Faster.
Your Google Rankings Will Rise. Google Rise Articles with Positive Participation & Contribution.
Your Article Will Reach New Customers and Audience. Go-Wine has a selected audience and visitors from over 120 countries.
You always receive credit - you will be cited accurately (Author, Website & Hyperlink).
The integrity of the Information is not compromised - you always will be linked to the most up to date version of your article.
Contact Us for more information.