Valley Mills Vineyards Goes Big In Waco, Texas
Posted: Oct 19, 2018
---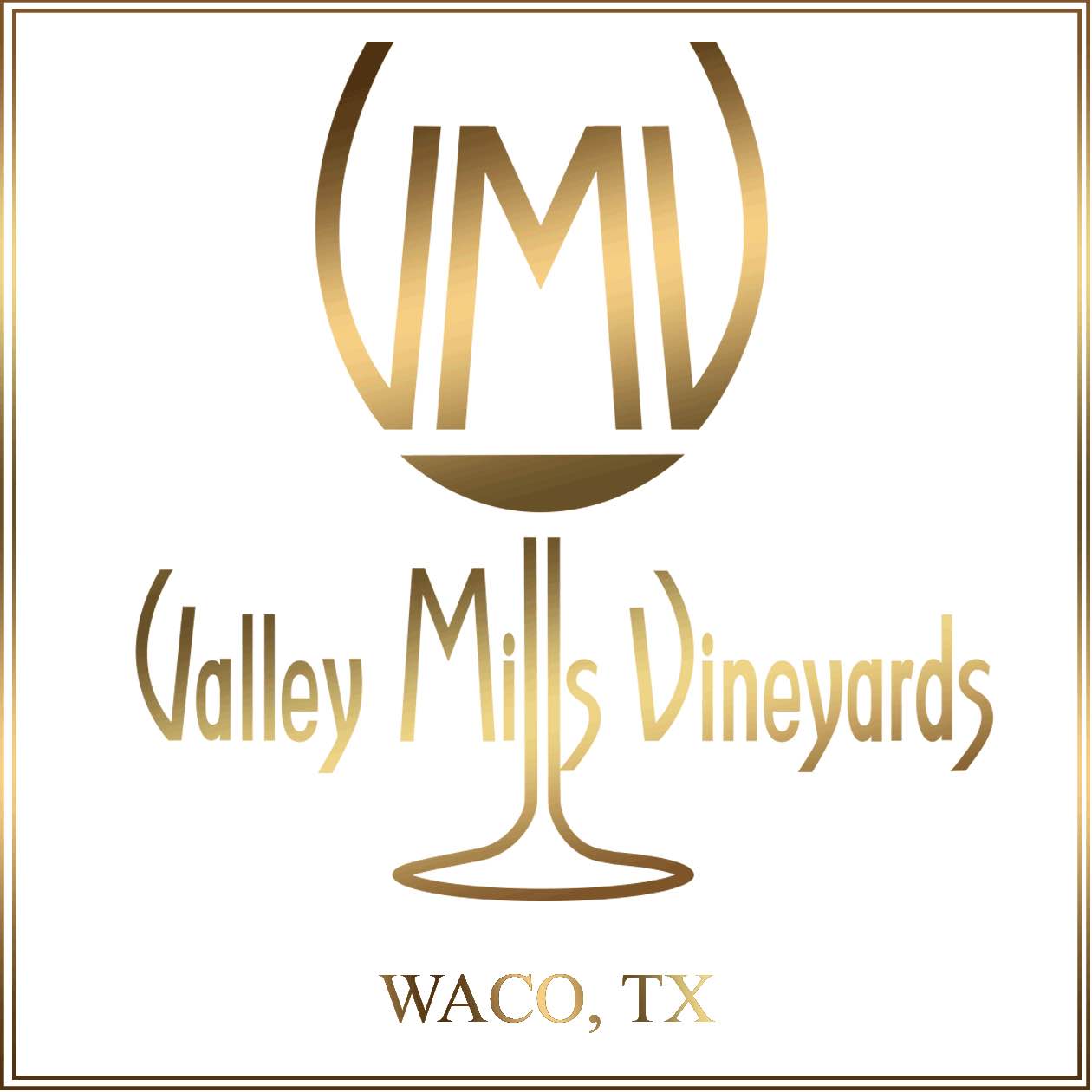 ---
by Andrew Chalk
To the list of hitherto unrecognized Texas wineries add Valley Mills Vineyards (VMV), 25 miles west of Waco, just outside the town of Valley Mills. Right now, the bucolic site is accompanied by spotty cell phone service and a highway that is still under construction. An impressive new winery is being built and, just as Chip & Joanna Gaines' Fixer Upper projected Waco to a national audience, their B&B in nearby McGregor may make the Valley Mills area a tourist destination in its own right.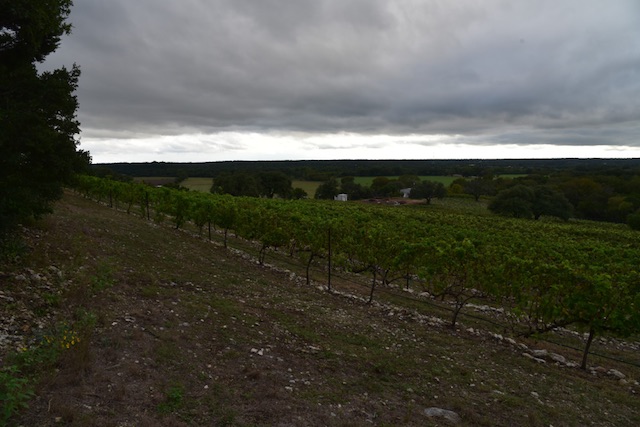 Fig.1 - Valley View Vineyards from the top of the estate vineyard.
(Photo By Andrew Chalk)

VMV is owned by the Bagnasco family. Founder John Bagnasco has handed over most of his responsibilities to son Joey. They have been growing grapes for just over a decade and selling wine for nearly as long. However, it was mainly direct-to-consumer (DTC) from a humble house on Hwy. 6, about 8 miles towards Waco. The new winery is a palace by comparison. It is also a subaltern to extant principles of good winery design. Gravity fed over three floors, concrete walls to stabilize temperatures, a fully buried 300 barrel-capacity cellar, a tasting room next to the crush pad to give visitors a closeup view of the process. In total 10,000 square feet and 10,000 case capacity, allowing VMV to grow beyond its 2,000 case output in its current premises.

These are the days of grand ideas.

The new Valley Mills Vineyards winery and tasting room as of mid-October 2018.
Photo: Andrew Chalk

Immediately outside the crush pad is the 5-acre estate vineyard. Originally planted with 1 acre of Muscat Canelli and Tempranillo by John Bagnasco in 2006 and now augmented with 3.5 acres of Tempranillo. The family also have a lease on output from seven acres a few miles away as well as buying from other vineyards. They use 100% Texas grapes and Joey says that there just wouldn't be any point in putting his life into the industry if it were not to be rooted (no pun intended) in Texas fruit.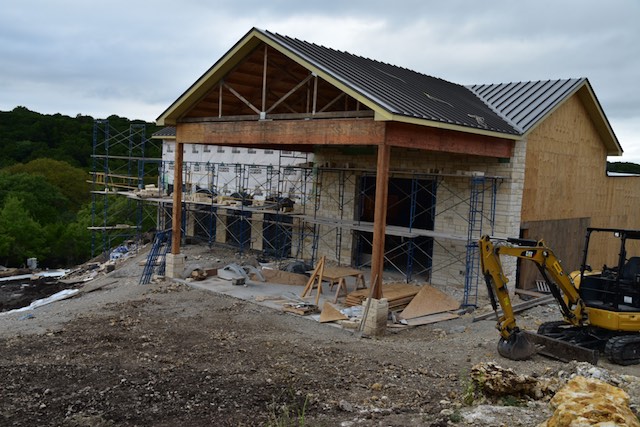 Fig.2 - Tasting Room. (Photo By Andrew Chalk)

The new winery is just a half fabricated shell at the moment, but Joey's contractors promise him it will be completed by January 2019. I am no contractor but I will report that the walls are only partly done, none of the winemaking equipment is in, and Joey and I sat on a pile of drywall panels to conduct a tasting as the tasting room is just an empty space right now. However, the electricity worked! When completed, grapes will come in to the crushpad corresponding to the third level. Juice and must will fill flow down to the level below for cold soak and fermentation. Finished wine will flow one floor further to ageing tanks and barrels. It is very clever. Since the whole building is built on a hill, level three corresponds to ground level on the south side and level one to ground level on the north side. Arrival is from a quarter mile driveway that leads in from the entrance on China Spring Road. Parking space for the tasting room is planned adjacent to the crush pad and next to the barrel cellar. It will be an impressive facility visually and efficient practically when it is finished.

Joey's background in wine began when he was what he calls "a lazy teenager". He worked the vineyard as a summer job. The winemaking business was just getting started when he went to college and post-college with limited experience in 2014 he went to work for Solaro Estate Winery in Dripping Springs as vineyard manager and also worked in the tasting room. Late in 2015 he moved on to Pedernales Cellars in Stonewall as assistant winemaker and vineyard manager taking charge of the Kuhlken family vineyard. Pedernales was where he met his great mentor, winemaker David Kuhlken.

At VMV his title is general manager and winemaking is in the hands of Marc Moberg, formerly with Inwood Estates Vineyards for five years.

Sitting on our pile of drywall panels we tasted through some recent wines. The 2017 Viognier, Texas, made without seeing malolactic fermentation, had soft lemony aromas, medium acid and flavors. Joey can be his own most cogent critic in that he wants to alter the character substantially in 2018. He is seeking a much more intense peachiness which he sees coming from super-ripe fruit. The intended character of this wine harks back to his training at Pedernales Cellars whose reserve Viognier has a similar profile. The 2016 Vermentino, Bingham Family Vineyards, Texas projects bountiful flavors of tropical fruit (papaya and mango) and the character may owe a lot to a long cold fermentation. This wine would be a pleasant choice as an aperitif.

The 2015 Tempranillo, Texas has a pronounced tannic backbone and bouquet of American oak. Joey wants less. I want him to keep the current profile, it gives the wine breed to distinguish it from an armada of fruit-driven Rioja's that have flooded the market. Interestingly, this wine's 2014 predecessor won a Double Gold Medal at the San Francisco Chronicle Competition (one of the toughest fairs in the country). It also won Gold at the 2018 TEXSOM awards where its counterparts were all from Spain, the home of Tempranillo: a Rioja, a Ribera del Duero, and a Navarra.

Of these three wines I see the Tempranillo emerging as VMV's signature wine. The winemaking of the whites is good but less confident in what each wants to be.

Capacity will be cranked up gradually, as demand grows. Weddings will bring a lot of new visitors, as will the spectacular views from the site. Visiting is easiest for visitors from Dallas on their way to the Hill Country.

Judged on the winemaking, VMV must be included among aspirational Texas wineries and we should expect award-winning wines in the future.

By Andrew Chalk
October 18, 2018
Source: Go-Wine.com
---
---
Go-Wine Sharing and Promotion
Go-Wine's mission is to organize food and beverage information and make it universally accessible and beneficial. These are the benefits of sharing your article in Go-Wine.com
It Generates Free Traffic to your site.
Your Article Will Get Indexed Faster.
Your Google Rankings Will Rise. Google Rise Articles with Positive Participation & Contribution.
Your Article Will Reach New Customers and Audience. Go-Wine has a selected audience and visitors from over 120 countries.
You always receive credit - you will be cited accurately (Author, Website & Hyperlink).
The integrity of the Information is not compromised - you always will be linked to the most up to date version of your article.
Contact Us for more information.