Meet Tom Stevenson -the Sparkling Wine Authority Part Ii
Posted: Sep 13, 2018
---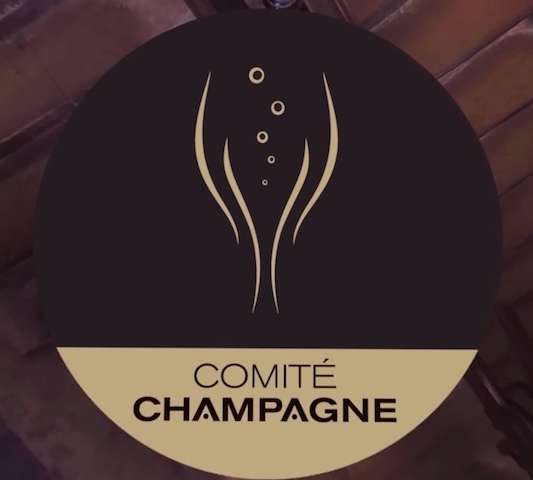 ---
By David Furer

Much has been made in recent years of the increased quantity and quality of sparkling wine, and wine overall, in your native England to the point of numerous comparisons made between some of its better sparkling wines with those of Champagne. Has this any qualitative or historic basis or is it merely PR spin?
I have been one of the biggest supporters of English sparkling wine ever since two crazy Americans purchased Nyetimber in the mid-­1980s and stubbornly demonstrated the viticultural potential of this island to a bunc of over­-cautious English farmers who were reluctant to shrug off their all-weather safety ­net of German crosses and French hybrids.

However, I am also a realist and the inescapable truth is that the world class quality of English sparkling wine has been created by a very small number of producers. There are perhaps only eight English vineyards responsible for the publicity that has been generated, of which two or three stand out as a class apart. The good news is that there are approximately eight more that have also produced some excellent sparkling wines, albeit not as consistently, thus they have the potential to step up, while there are another eight or so very interesting ventures waiting in the wings.

How to account for the recent boom of Prosecco sales in the UK and US?

Although Prosecco is so all-pervasive that it can be found on the lists of not just any Michelin starred restaurant, but 3-­star restaurants today, it initially achieved its success in the on-­trade, specifically through the bar culture, targeting the female-­dominated Pinot Grigio / Sauvignon Blanc lunch­time drinkers. This was a deliberate ploy borne of a degree of honesty that is rare in wine marketing these days. Prosecco's brand builders did not pretend to be an alternative to Champagne but sold Prosecco as a drink rather than a wine per se. They knew their product was built on the extreme freshness of its primary aromas (actually, as amylic aromas they are definitively secondary or fermentation aromas, not primary, but primary aroma is so ingrained into Prosecco wine­speak that it is easier to go with it than try to correct... I would not even bother to mention this, but I think this site is geeky enough to get it). Prosecco is, after all, a wine that only a few months before it is consumed has whizzed around a giant, shiny tin can in less time that it took its producers to say abracadabra, secondary fermentation or Conegliano-Valdobbiadene. The Prosecco industry knew that the very last consumers they wanted to engage with were the more experienced and more knowledgeable. This has proved so successful that not only has it overtaken Champagne with sales of 307 million bottles, but the price that Prosecco sells for is far higher than it would have been had it chosen a more conventional wine­trade route. I happened to be in Conegliano-Valdobbiadene a week ago and some producers have started to extend the time on yeast in tank, to bring – they say ­a certain fullness and more complexity to the product. It is as if they are suddenly embarrassed by their own product, but as you Americans say "If it ain't broke, don't fix it!" The strategy of not pretending to be Champagne has not only been they the key to Prosecco's success, it has also been responsible for carving out a customer base with an entirely different consumer profile, most whom do not even like Champagne. They must not forget that Prosecco has to be dominated by freshness and elegance, and gently supported by the softest, finest mousse, which at such a youthful age can only be achieved by cuve close. The best hillside slopes, known as Rive, are capable of producing a great quality bottle-­fermented wine, but that should be under a different DOCG with a different variety (Pinot Bianco). Prosecco will always remain the 'cash cow'.

What are the key factors to which sommeliers should be alert in assessing, stocking, selling, and servicing sparkling wines?

Not necessarily all the key factors or indeed in the right order:

• Stock turnover.

• Never buy mature vintages that have been in distribution; always buy mature vintages that have been late-­released direct from the producer.

• Always serve by the glass from magnum.

• Without getting into which make or style of stemware be very, very careful about the choice of glass, particularly its capacity, which should veer towards the generous.

• Don't hold the glass when pouring!

As with beer, sparkling wines' naturally occurring CO2 levels create a quandary in attempting to pair with food. Have you advice for sommeliers wishing to proffer these to discerning guests?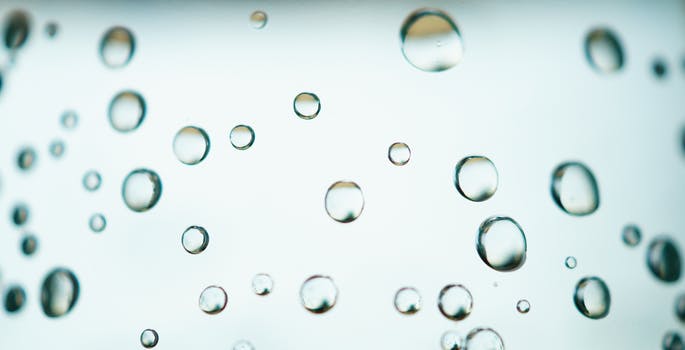 I do not agree that there is any particular problem in pairing a sparkling wine with food. More than 99% of the Champagne I consume is consumed at the table with food and after a lifetime's experience that has encompassed every single style of wine from virtually every winemaking region in the world, no matter how obscure, I can confidently say that sparkling wine in general, and Champagne in particular, is the most flexible of all wines when it comes to partnering with food. There might not be a eureka moment when, for example, someone who enjoys both Sauvignon Blanc and fresh, green asparagus cooked al dente, actually has the two together, but I would say that it is very difficult to find a savory dish you cannot enjoy with Champagne. We all know that CO2 is, like acidity, good for cutting through the creaminess of a butter sauce and Champagne is ideal with turbot and shellfish, but the biggest and most useful tip is to say that for any dish a sommelier has difficulty partnering, just think of the most appropriate weight and choose a Champagne accordingly. All sommeliers these days are well aware that white wine in general is far superior to red wine with cheese. In fact red wine is terrible with all soft cheeses and not very good with most hard cheeses. Champagne goes with the lot, but has no peers with soft cheeses, particularly double and triple cream cheeses.

Other than those commonly used for quality sparkling wine production in the New World, what are a few grape varieties already planted that should be more greatly considered?

I have been impressed by what Freixenet has done with Trepat in Spain, Torres with Pais in Chile and I'm keeping an eye on Domaine Karanika's sparkling Xinomavero in Greece, but the most impressive non-­conventional sparkling wine grape I have recently come across is Cuvage Rosé Brut from 100% Nebbiolo grapes grown in Barolo: so pale, so delicate, so fine ...

Reflecting upon his decision to promote Gewurztraminer in Asia as "the biggest mistake I ever made," the CIVA's Thierry Fritsch asserted that the basis of wine pairing in Asia must be done on flavors and structure rather than aromatics saying "Asians want to boost the impression of spices and in doing so prefer Rieslings," and disparagingly refer to Gewurztraminer 'lichee wine'. Your thoughts?

Due to cultural and dietary conditioning, the Asian palate (aka appreciation from an Asian perspective) is different, so I cannot comment through direct experience, but this was always my impression from the feedback I received from Asian countries. However, that does not make Thierry's food pairing with Gewurztraminer wrong for western palates, although there is a big difference between the floral­-lychee style of Gewurztraminer and a truly spicy Gewurztraminer. My own personal preference is never to have any spice dominate the main ingredients of a dish.

What do you make of Alsace's new communal geographical name regulation?

Most of the "new" communal designations (was 11 in 2011, now 13) have been commercially available for decades (you can find many of them in The Wines of Alsace, which was published 22 years ago). I have mixed feelings about the varietal restrictions on a communal basis. On the one hand, I have always said that Alsace needs more focus, that not every grape variety grows everywhere equally successfully, that there are areas where the Riesling reigns supreme and others where the greatest Gewurztraminer in the world can be grown. These areas are seldom as small as a single commune and in places they overlap. I look forward to the day when these varietal heartlands come to the fore and Alsace is famous for its Riesling specialists, its Gewurztraminer specialists, its Pinot Gris specialist and, yes, when more than a couple of producers pull their collective thumb from their collective backside and show the rest of the world that they can make great Pinot Noir every bit as exciting as across the border in Baden, but I'm not sure that throwing a mere dozen or so communes into one formally recognized designation and restricting what variety may be sold under each name is the way to go. Reputations should be carved out.

With the booming production and sales of Pinot noir entrenched in many parts of the world, and the effects of climate change noticeable there, why hasn't Alsace climbed aboard in expanding its production for export?

Good question! The potential exists but apart from less than a handful of producers, Alsace has yet to find the passion for red winemaking and even that handful is held back by a lack of qualitative competition that can only be achieved when an entire industry pursues a wine style. Why Alsace has such a relatively dismal record when it comes to Pinot Noir is an old question and the old answer, its white winemaking mentality, still fits. As I wrote in "The House of Trimbach" (The World of Fine Wine, Issue 18, 2007) "The only Trimbach wine I really do not like is the Pinot Noir, but even that is consistent: I don't like it every year! Trimbach's Pinot Noir is traditional Alsace in style, which is betwixt and between rosé and light red wine and, worst of all, made with a white ­wine mentality. From almost any other producer I wouldn't mind this, because no one is forcing me to buy the wine and I don't have to drink it—but from a flagship producer such as Trimbach, it really is not good enough. Trimbach should seriously consider investing in a completely separate, but very small, red­ wine­making facility, with a barrel room (but strictly minimal oak contact), and get to grips with malolactic bacteria—albeit ensuring that the location is far enough removed from the primary wine facility not to threaten their laser-­like whites."

Bridging the gap between what are traditionally your strongest areas of interest, as a category Crémant d'Alsace is a tough sell, languishing in both the US and UK while its still wines enjoy no lack of trade and consumer interest. How might Alsace overcome this, and how might the sommelier approach selling it?

I have a very soft spot for Alsace. I love the wines, the food, the people and the whole fairy ­tale land that is part of the package, but of all Alsace wines, the one style I have always had difficulty coming to grips with is Crémant d'Alsace. At first I wondered whether it was because I had been spoilt by Champagne and expected too much from Crémant d'Alsace, but I have since found fine and fascinating sparkling wines produced in Italy, California, Australia, New Zealand, England and many other places. Recently I have even been impressed by Cava, even though that has been a running sore with me for more than a quarter of a century. If Cava has proved one thing for me, it is that I do not have any geographical­-based prejudices. Give me the quality and I'll sing about it, wherever it comes from.

I have tasted some fine Crémant d'Alsace, but not often and not consistently, vintage after vintage, or non­-vintage blend after non­-vintage blend. It is also one of the least-­known sparkling wines in the world outside of its own region. Who would think that Crémant d'Alsace is the largest Crémant appellation in France? Certainly not your average fizz consumer in the UK or USA. I think a lot of these wines would improve if some producers:

• Built up larger, more complex stocks of reserve wines.

• CO2 levels were reduced even further to produce a softer, silkier mousse.

• Ring­-fenced crémant vineyards and grew appropriate clones or massale selections.

• Considered hiring a world­-class specialist sparkling wine consultant.


Conspicuous in their absence from your columns and blogs of late has been the subject of US sparkling wines. When might your North American readers in particular expect this to be rectified?

I still think that Roederer Estate and Le Reve from Domaine Carneros by Taittinger are two of the greatest sparkling wines in the world, but apart from the beautiful sparkling wines (especially the exquisite rosé) from Caraccioli Cellars in Santa Lucia Highlands, where Michel Salgues consults, I am hugely disappointed by the lack of new sparkling wine talent in the USA.

Wine overboard! Other than curiosity value is there anything worth considering in aging wine underwater?

Let's kick off with the basics: IF the temperature happens to be the same, what is the difference between aging wine in a cellar or underwater? For underwater storage there is no ingress of oxygen (even in sparkling wine with 5 or 6 atmospheres of pressure there is an ingress of air in a cellar because the pressure in the bottle is CO2 pressure, not oxygen pressure, check out Boyles Law, partial pressures et al). For 10 years or so this exclusively anaerobic aging will make diddly squat of a difference and storing at the same temperature will make no difference either (and in those areas of the sea that have the equivalent of cellar temperature, the temperature of the sea will fluctuate), but for 80 years at a constant 2 degrees Celsius (think 1907 Heidsieck & Co. Monopole), the effect is like suspended animation, whereas for 160+ years (think Veuve Clicquot 1840s), the effect is so reductive that the wine literally stinks of manure.

By David Furer | Go-Wine.com
Updated September 13, 2018
Original Article: San Francisco Wine School
Image Comite Champagne: Youtube.com
---
---
Go-Wine Sharing and Promotion
Go-Wine's mission is to organize food and beverage information and make it universally accessible and beneficial. These are the benefits of sharing your article in Go-Wine.com
It Generates Free Traffic to your site.
Your Article Will Get Indexed Faster.
Your Google Rankings Will Rise. Google Rise Articles with Positive Participation & Contribution.
Your Article Will Reach New Customers and Audience. Go-Wine has a selected audience and visitors from over 120 countries.
You always receive credit - you will be cited accurately (Author, Website & Hyperlink).
The integrity of the Information is not compromised - you always will be linked to the most up to date version of your article.
Contact Us for more information.