Working Hard At Rafanelli
Posted: Sep 04, 2018
---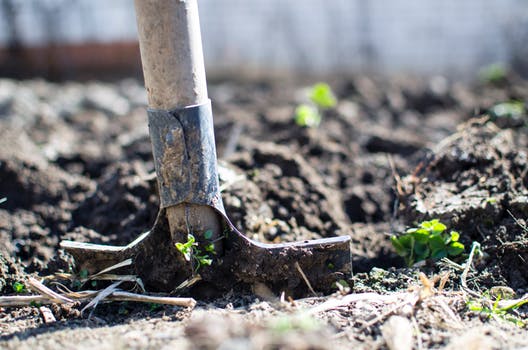 ---
by Andrew Chalk

Premium Zinfandels seem so effortless it is easy to overlook the detail, the work that goes into them. The point was driven home to me on my most recent visit to Sonoma County's Dry Creek Valley when I met Dave and Shelly Rafanelli at their namesake Rafanelli Winery. Originally founded by Shelly's great grandparents, first generation immigrants from Italy who met in San Francisco, the winery remains in family hands today.

Stacey's great grandparents met in San Francisco where he was a carpenter and she worked in a cigar factory. Trips to Dry Creek Valley convinced them to move out there and plant the ubiquitous crop - plum trees.

They had two sons and one daughter but only a son, Americo, was interested in carrying on the agricultural business. Americo moved the crop over to grapes. During prohibition the family would take their grapes down to the Italian neighborhood in San Francisco and sell to the immigrants who, as they had in the old country, made their own wine (a legal practice during prohibition). Americo was so convinced that repeal would come swiftly that he actually planted additional grapes during prohibition. His bet proved perspicacious. He bought vineyard land in the 1950s which, like most of Dry Creek back then, was planted with prunes. His winemaking was initially confined to Gamay Beaujolais but he was farsighted. He planted Zinfandel and planned to bottle in 'fifths' (the precursor to the 750ml metric bottle). This was when jug wines were ubiquitous in the valley.

After prohibition he built the post-Prohibition winery, in the process moving Rafanelli Winery to its current location on West Dry Creek Road.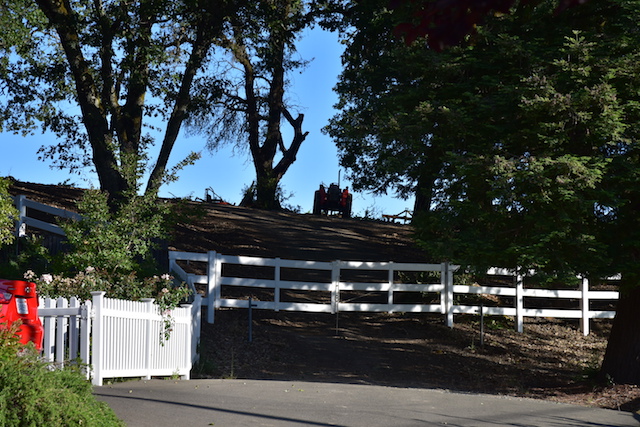 Zinfandel as a first-tier varietal became a more common label throughout the 1980s as the wine steadily improved. However, it faced a dilemma in that consumers did not know what to expect. Some Zinfandels were full-bodied red table wines that could ably substitute for Cabernet Sauvignon. Others were light, refreshing summer quaffing wines. A third style was very ripe, often porty, with high alcohol and sugar levels. The edge cases of this style were actually marketed as dessert wines, often with 'port' in the name .

The schizophrenic approach could not continue forever and in the 1990s the Zinfandel market went into a collapse from which only 'white Zinfandel' could rescue it. By the mid-1990s red Zinfandel was coming back propelled by high sugar levels in the grapes, higher alcohol levels, and the highest Parker scores for the fruitiest, jamiest, most mouth filling examples.

Once more there was a reset from which we get modern Zinfandel. Formidably fruity but also exhibiting backbone and complexity. If it took so long, how are these refined, balanced wines made?

It starts, current family patriarch Dave Rafanelli tells me, in the vineyards.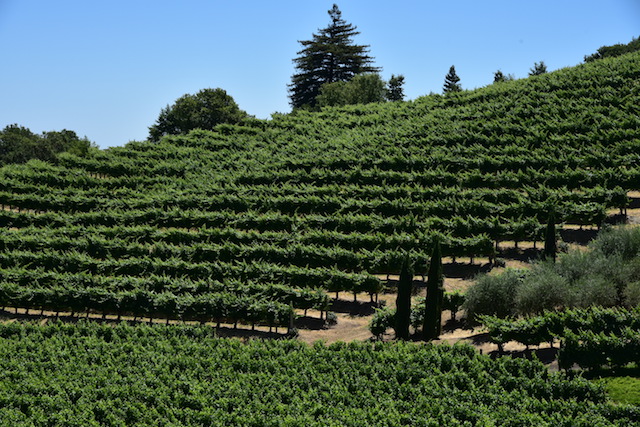 Each vineyard sees seven or more passes before harvest to thin the crop. Fruit thinning starts in April and the first part of May. Secondary shoots are opened up so that no leaves are touching clusters. Clusters are thinned at veraison.

Zinfandel has a tendency to produce 'wings' of bunches of grapes. If a wing is in contact with the main bunch the grapes being pressed upon do not ripen. As a relatively thin skinned grape Zinfandel is prone to more rapid swings in ripeness during hot days. Brix numbers can increase by 2-3% in one day. If grapes pucker they can, when harvested, soak up their sugars. With Zinfandel there are grape size differences within clusters, unlike Pinot Noir and Cabernet, as well as uneven ripening.

Grapes arrive on the Rafanelli crushpad from 14 estate blocs. All are picked by hand both for the quality of the result and because some of the blocs line steep hills along the side of Dry Creek Valley. Winemaker Shelly Rafanelli-Fehlman is hoping that they fulfill the brix and acid levels that she desires.

Grapes are hand sorted on a conveyor belt before going through a crusher-destemmer into 3-ton open top fermenters. They get a 24-hour cold soak before being inoculated with cultured yeast to start fermentation. While Shelly has done ferments with wild yeast she is not going to fine or filter this wine so she wants to minimize the chance of aberrant microbial reactions.

Fermentation is next and usually lasts 10-14 days, although Shelly has seen as little as 5 and as many as 20. Zin's big production problem is stuck fermentations. To prevent it, she checks temperature at least twice a day. If it occurs she add yeast. Manual punch downs are done four times a day to ensure good color extraction. Post fermentation free run and light press (from a bladder press) wine goes into large (5,400 litre) neutral oak barrels where malolactic fermentation is induced. They rack it and add SO2 and the wine is left to 'sleep' until spring. Pomace from the crush goes into the garden trade. However, Italian families are famous for taking a little pomace and making grappa for home consumption (I have no idea if this operation ever came into the Rafanelli's thoughts).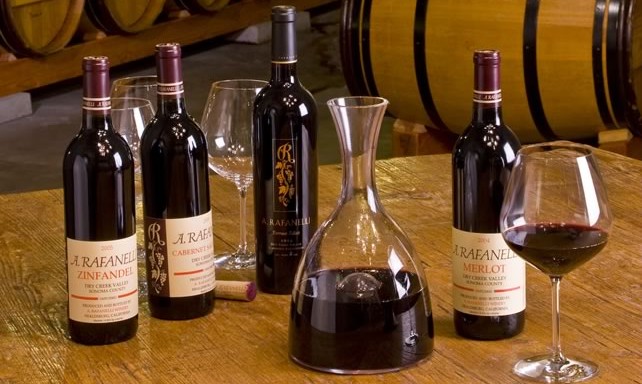 In the Spring the wine is racked off into French oak barrels. The Zinfandels get about 30% new, the Cabernet Sauvignon 100% new. The Zinfandel will spend about a year here, the Cabernet about 22 months.

One important thing about the winemaking process is that no stainless steel is used at any stage. Also, no chemicals are used for cleaning at the winery. The barrels that have gone beyond their useful life in winemaking are sold to an eager list of wine club patrons who want to use them as garden furniture.


Shelly explains that although family ownership creates stability, some major decisions about direction do occur with each generation. She started the Merlot program and her father started the Cabernet Sauvignon program. She also has a lurking ambition to make a sparkling wine but accepts that may never come about. One new obstacle is that her husband Craig, who is vineyard manager, wants to pull the estate Chardonnay plot and plant a grape to which Dry Creek terroir is more conducive (likely Merlot). The valley floor is heavy clay, she explains, best suited to Cabernet Sauvignon and Merlot. Zinfandel fares best on the benchlands and uplands.

The central value at A. Rafanelli Winery is continuity. They virtually sell out through their wine club and know that that will continue only so long as the quality is maintained.

By Andrew Chalk
September 4, 2018
Source: Go-Wine.com
---
---
Go-Wine Sharing and Promotion
Go-Wine's mission is to organize food and beverage information and make it universally accessible and beneficial. These are the benefits of sharing your article in Go-Wine.com
It Generates Free Traffic to your site.
Your Article Will Get Indexed Faster.
Your Google Rankings Will Rise. Google Rise Articles with Positive Participation & Contribution.
Your Article Will Reach New Customers and Audience. Go-Wine has a selected audience and visitors from over 120 countries.
You always receive credit - you will be cited accurately (Author, Website & Hyperlink).
The integrity of the Information is not compromised - you always will be linked to the most up to date version of your article.
Contact Us for more information.