Maintaining Top Tier Zinfandel At Ravenswood
Posted: Aug 20, 2018
---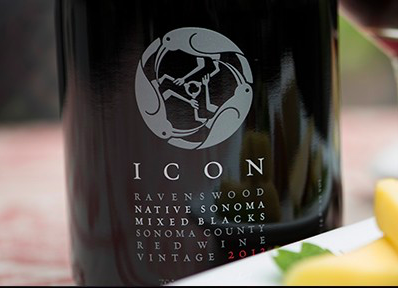 ---
by Andrew Chalk
Zinfandel is the closest thing to The All-American Grape. No matter that it came from Croatia and is also found in Italy. It was in the vineyards of Northern California that it was elevated from a humble blending grape to a first-class varietal alongside the Cabernet Sauvignon, Syrah, and Merlot wine of the world. After a 'stage' in the 1990s when every producer was trying to outdo every other producer for most alcoholic/sweetest/most overbearing expression, the industry has returned to its senses and Zinfandel worthy of accompanying the most elaborate red meat meal, or tomato-sauced pasta dish, or burger, is the most ubiquitous style on store shelves again.


---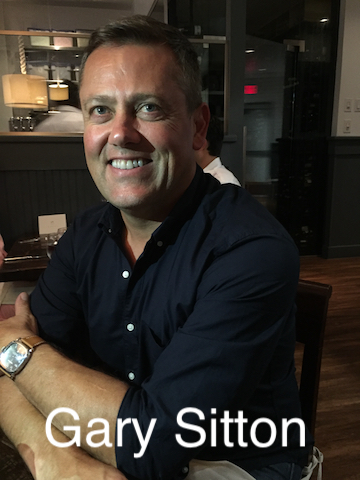 Sonoma's Ravenswood Winery has always been one of the best Zinfandel producers. Early on they pursued a strategy of seeking out vineyards of old vines and creating wines that expressed the character of the terroir. Founder, Joel Peterson, became a legend in California on the success of that strategy. He has retreated from winemaking to a more 'elder statesman' role and winemaking duties are now in the hands of U.C. Davis Master's Degree holder in enology, Gary Sitton. Gary come through town recently and it gave us the opportunity to taste through the current vintage of his best wines. Sitton has been the General Manager and Director of Winemaking since 2015, but this is actually a return, since he started at Ravenswood as an associate winemaker, in 2001.


---
We tasted six Zinfandels. Sitton pointed out that the winemaking was virtually identical so the differences reflected the grapes and terroir. Winemaking at Ravenswood starts with a long cold soak when the grapes arrive to extract color. Then fermentation with only wild yeast. Each vineyard has its own microflora, per the finding of U.C. Davis professor Carol Davis. Sitton considers Zinfandel to be the most difficult grape to work with because of the variation in ripeness just in one cluster. "People who tell you Pinot Noir is the most difficult are full of ****" he says. Ageing is with only French oak where the proportion of new oak runs at about 30%. Most years there is no fining. On occasional vintages, egg white fining is necessary.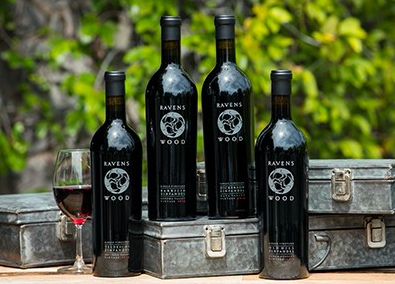 2015 Ravenswood Zinfandel "Dickerson Vineyard", Napa, California.
Ravenswood's sole Napa Valley Zinfandel and comprised of 100% Zinfandel grapes. This is from the warmest growing region out of those represented here. This vineyard has some mild leafroll virus that retards the maturation of the grapes, slows down ripening and keeps the acidity high. Net effect is that it produces, in Gary Sitton's opinion, the most elegant wine of the six listed here.

2015 Ravenswood Zinfandel "Big River Vineyard", Alexander Valley, Sonoma County, California.
Planted 1893. Southern end of Alexander Valley. For Alexander Valley a relatively cool growing site. Vineyard is 100% Zinfandel (unusual for that time). Riper fruit profile than the Dickerson.

2015 Ravenswood Zinfandel "Belloni Vineyard", Russian River Valley, Sonoma County, California.
Co-fermented field blend. Mainly Zinfandel, Carignane, Petite Sirah and, right in the middle of the vineyard, a patch of Alicante Bouchet. Lots of blue fruit, pepper and spicy character.

2015 Ravenswood Zinfandel "Barricia Vineyard", Sonoma Valley, Sonoma County, California.
Planted 1892. Made from separate parcels of Zinfandel (81.3%) and Petite Sirah (18.7%). Vinified and aged separately and then blended. When he tastes for the final cuvée each year Gary is part Champagne region taster -- trying for a house style -- and part traditional blender, aiming for the best quality.

2015 Ravenswood Zinfandel "Old Hill Vineyard", Sonoma Valley, Sonoma County, California.
In Gary's view, the showstopper of all these wines. Planted in 1885. made from 40 different grape varieties. it took years of DNA testing to identify these varieties. This wine displayed massive intensity in the mouth. it could be sipped for hours.

2015 Ravenswood Zinfandel "Teldeschi Vineyard", Dry Creek Valley, Sonoma County, California.
Warmer growing site.Therefore, a bit riper. Rich mouthfeel but still good structure. I found the tannins the most velvety of all these wines. Still farmed by third generation of the Teldeschi family.

I asked about the 2017 vintage. Fortunately, all of their grapes were in before the fires that caused devastation in parts of Sonoma. Around Labor Day was the single most intense heat spell that Sitton can remember. A week-long 100+ degree days. Sugar levels that normally advance 1 or 2 degrees per week advanced by six points. This was entirely a result of dehydration. The resulting wines have tannins that are a little more aggressive and rustic than those in the 2015s.

I asked Gary if we would see a 'halo' Zinfandel (like the $150+ Cabernet Sauvignons in Napa). He saw these wines, at $40/bottle, as his halo wines. Later, at home, I refined my thoughts a little more. There could be a halo Zinfandel that sold in three figures but it would be an aged Zinfandel that took on Cabernet characteristics and lost its massive forward fruit. I haven't heard back from Gary on whether Ravenswood would make it.

Even without that, refined, food-friendly Zinfandel is back and Ravenswood is one of the leaders in the charge.

By Andrew Chalk
August 20, 2018
Source:Go-Wine.com
Wine Beauty Shots: Ravenswoodwinery.com
---
---
Go-Wine Sharing and Promotion
Go-Wine's mission is to organize food and beverage information and make it universally accessible and beneficial. These are the benefits of sharing your article in Go-Wine.com
It Generates Free Traffic to your site.
Your Article Will Get Indexed Faster.
Your Google Rankings Will Rise. Google Rise Articles with Positive Participation & Contribution.
Your Article Will Reach New Customers and Audience. Go-Wine has a selected audience and visitors from over 120 countries.
You always receive credit - you will be cited accurately (Author, Website & Hyperlink).
The integrity of the Information is not compromised - you always will be linked to the most up to date version of your article.
Contact Us for more information.