French Wine Harvest To Rebound In 2018, Say Officials
Posted: Aug 09, 2018
---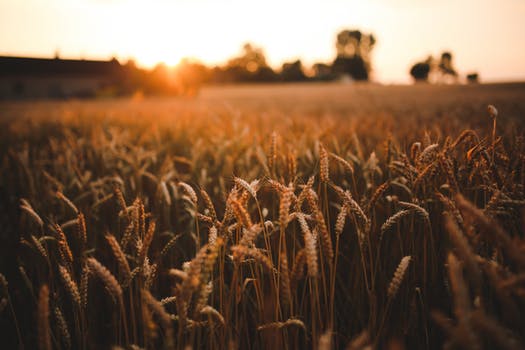 ---
Mildew is the scourge of the season for some and parts of Bordeaux have been hit by hail, but France's 2018 vintage is still shaping up to be nearly 30% bigger than the historically small 2017 crop and harvesting could begin early in many areas, says a government report.
French wine production in 2018 will be between 46 and 48 million hectolitres, up 27% over 2017 and a 7% increase compared to the average of the last five years, according to Agreste, a French agriculture ministry service.

That average was significantly dented by 2017, which yielded one of the smallest French wine vintages since 1945. Agreste figures show that 2018 is set to be around the size of 2014, 2015 and 2016.

Mildew is undoubtedly the plague of 2018 for wine growers, along with hailstorms.

But summer heatwaves have also brought forward potential harvest dates, despite a cold start to the year.

While one must always be wary of generalising, within regions as much as between them, Agreste forecast that 2018 will be one of France's earliest vintages in recent years.

Mildew
Despite the expected rebound in harvest size, humid conditions have led to several battles against mildew.

It is often present on the Atlantic coast, notably in Bordeaux, but has also been an issue this year in Mediterranean vineyards, triggered by rains and storms that occurred at high temperatures until the end of June.

Black rot outbreaks have also been visible in Bordeaux and other vineyard areas.

In Champagne, thanks to the high temperatures, vineyards were 15 days ahead of schedule, said Agreste.

Thunderstorms have had only a small impact on production. The authorised yield is 10,800 kg/ha.

In Burgundy and Beaujolais, flowering went well. The bunches were generous and the harvest could take place three weeks earlier than usual.

Disease pressure is high in places but overall production is set to rise by 11%. Maconnais and Nuits-Saint-Georges were worst-hit by storms and conditions could be more difficult there.

In Alsace, flowering was abundant, the bunches were generous and the harvest could be 10 days early. Production will clearly be higher than in 2017, Agreste said.

In the Loire Valley, disease pressure has been intense, sometimes leading to crop losses. Vines were running 15 days ahead of schedule, however.

In Bordeaux, hailstorms caused at least some damage to 7,500 hectares of vineyard, with Côtes de Bourg and Blaye suffering the most but with some areas of Pessac and southern Médoc also affected.

The dry climate of July suppressed mildew but black rot spots on bunches are appearing in the vineyards.

In Languedoc-Roussillon mildew was virulent in June, with attacks on bunches varying according to the terroirs.

The west of the department of Aude was also affected by hailstorms. Production will be at an average level, and higher than in 2017.

In the southeast, coulure affected Grenache grapes. Rain has disrupted flowering and mildew developed very rapidly, a rare occurrence in the region.

In the Rhône, flowering went well, according to Agreste. However, coulure appeared on certain terroirs.

Temperatures have been very high in the region in recent weeks. Veraison – the moment when grapes change colour and ripening begins – was evident and the harvest could be up to eight to 10 days early, the agency said.

Editing and additional reporting by Chris Mercer.

By Yohan Castaing
August 7, 2018
Source: Decanter.com
---
---
Go-Wine Sharing and Promotion
Go-Wine's mission is to organize food and beverage information and make it universally accessible and beneficial. These are the benefits of sharing your article in Go-Wine.com
It Generates Free Traffic to your site.
Your Article Will Get Indexed Faster.
Your Google Rankings Will Rise. Google Rise Articles with Positive Participation & Contribution.
Your Article Will Reach New Customers and Audience. Go-Wine has a selected audience and visitors from over 120 countries.
You always receive credit - you will be cited accurately (Author, Website & Hyperlink).
The integrity of the Information is not compromised - you always will be linked to the most up to date version of your article.
Contact Us for more information.