Millennials Are Creating A Mounting Crisis For Some Of The Most Iconic Beer Brands In America
Posted: Aug 05, 2018
---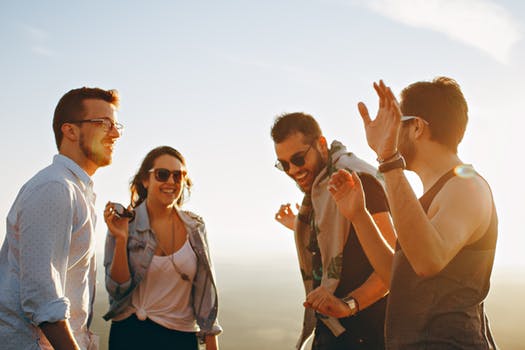 ---
Beer sales are slipping, with iconic brands including Coors Light, Budweiser, and Heineken being hit especially hard.
Millennials and Gen Z are more likely than older generations to prefer wine and spirits over beer, creating a growing crisis in the beer industry.
Beer industry giants are turning to nonalcoholic beverages and marijuana in an effort to boost sales.
Beer sales are slipping, and millennials are to blame.
Drinkers picked beer less than half of the time when deciding on an alcoholic beverage in 2017, the Wall Street Journal reported, citing the trade group Beer Institute. With beer being picked just 49.7% of the time, the beverage has taken a significant tumble from 60.8% in the mid-1990s.

Some of the most iconic beer brands in the United States are being hit hardest by the shift.

Molson Coors reported on Wednesday that sales decreased for the fourth straight quarter, with Coors Light's decline contributing to the slump. The volume of Heineken sold in the US declined in the high-single digits in the first half of the year, the company announced on Monday. AB InBev reported last week that US revenues dropped 3.1% in the second quarter, with Budweiser and Bud Light continuing to lose market share.

The beer industry has been plagued by what analysts have characterized as a relative lack of interest among millennials. Beer penetration fell one percentage point in the US market from 2016 to 2017, while both wine and spirits were unmoved, according to Nielsen data. And, beer lost 10% of its market share to wine and hard liquor from 2006 to 2016.

Millennials seem to be especially uninterested in big beer brands like Bud Light, Budweiser, and Miller Light.

Budweiser, once the best-selling beer in America, was knocked off the list of the three best-selling brands tracked by Beer Marketer's Insights last year, for the first time since the 1970s. According to UBS data, millennials were less likely to recommend Budweiser than the general population.

The problem doesn't seem likely to get any better with Gen Z, the generation following millennials. A report from Berenberg Research found that Gen Z promises to be the first generation to prefer spirits (like vodka or gin) and wine to beer.

Constellation Brands acquired a stake in Canopy Growth last year. Canopy Growth
With some of the biggest names in beer taking a tumble, beer giants are looking for creative solutions to boost sales.

AB InBev announced last week it would create an executive role to head up its nonalcoholic-beverages business and accelerate growth. Nonalcoholic drinks make up more than 10% of the company's sales by volume, with AB InBev planning to grow that figure to 20% by 2025.

Molson Coors, meanwhile, is taking a slightly different approach to nonalcoholic beverages. The company announced plans to enter into a joint venture with The Hydropothecary Corporation to produce non-alcoholic, cannabis-infused beverages this week.

The move follows Corona parent company Constellation Brands acquiring a 9.9% stake in Canadian marijuana producer Canopy Growth for $191 million in October 2017.

By Kate Taylor
August 4, 2018
Source: Businessinsider.com
---
---
Go-Wine Sharing and Promotion
Go-Wine's mission is to organize food and beverage information and make it universally accessible and beneficial. These are the benefits of sharing your article in Go-Wine.com
It Generates Free Traffic to your site.
Your Article Will Get Indexed Faster.
Your Google Rankings Will Rise. Google Rise Articles with Positive Participation & Contribution.
Your Article Will Reach New Customers and Audience. Go-Wine has a selected audience and visitors from over 120 countries.
You always receive credit - you will be cited accurately (Author, Website & Hyperlink).
The integrity of the Information is not compromised - you always will be linked to the most up to date version of your article.
Contact Us for more information.