Catching Up With Martini & Rossi
Posted: Aug 06, 2018
---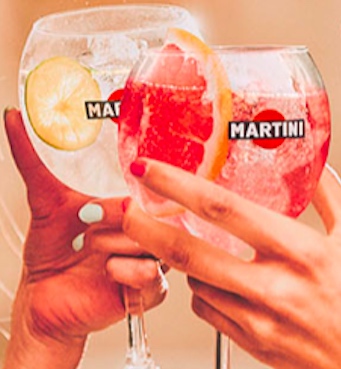 ---
By Andrew Chalk

It was many years ago that I had my first wine by Italian house Martini & Rossi. A regular customer at a bar where I worked on the weekends would come in every week and ask for a 'Gin & French'. That was an order for one of the simplest, yet least known, cocktails around. Gin with dry vermouth, and the vermouth we served was Martini & Rossi.
Martini & Rossi still makes vermouth (and bitters) but is best known as a wine producer specializing in two sparkling wines: Prosecco and Asti. Recently, the team of Marco Boero, winemaker, and Marco Mazzini, Global Director of Sparkling Wines (you have to be named Marco to work at Martini & Rossi) invited me to taste their current range, including some new projects to be released in the U.S. in the Fall.
---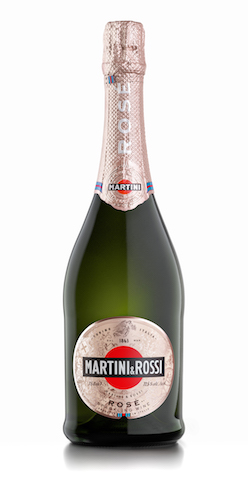 Martini & Rossi Sparkling Rosé: SRP | 14.99 US
The Sparkling Rosé is a blend of Riesling Italico, Chardonnay, Glera, and Nebbiolo grapes designed to provide a straightforward rosé wine for special occasions. The Nebbiolo grape gives the wine its rusty, sunset color and the white grapes provide a multi-faceted palate, despite this being an inexpensive wine. It is made, as are all these wines using the Martinotti method (sometimes erroneously called the Charmat method), a way of producing sparkling wine in a tank, rather than in the individual bottle (the method used in Champagne).
---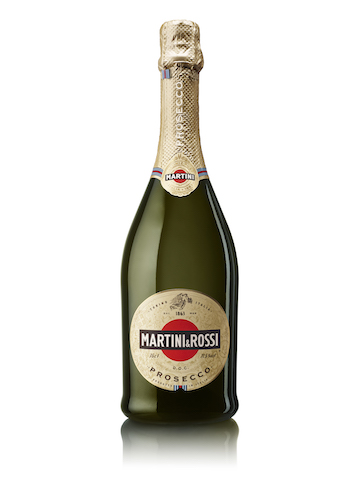 Martini & Rossi Prosecco SRP |14.99 US
The Prosecco is mainly the traditional Glera grape with small amounts of Verdiso, Bianchetta, and Chardonnay. Classic might be the best overall description of this wine in that it could slip effortlessly into any occasion where a sparkling wine was appropriate. For toasting at a celebration, with seafood served at a meal, or as he base for the legendary Bellini cocktail.
Martini & Rossi Collezione Speciale Prosecco: SRP | 25.00 US
A Prosecco made from 100% Glera that represented a marked move up the quality scale. The palate was more powerful, the acid more marked, and the finish longer and more luxuriant than the base Prosecco.

Like the preceding wines this was 15 g/l of residual sugar. That makes it 'Extra Dry' by the European classification system. A grade sweeter than 'Brut'. Buyers should be aware that Martini & Rossi Prosecco and rosé is on the sweeter side.
---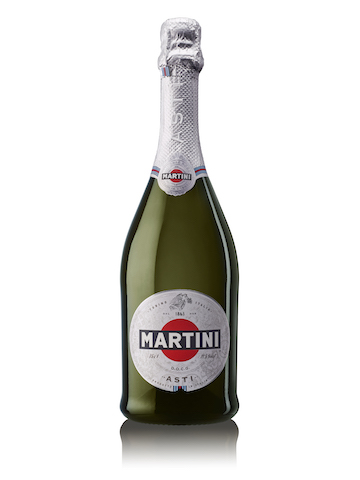 Martini & Rossi Asti: SRP | 12.99 US
Our tasting moved west, to the region of Piemonte. The first wine was an Asti (aka Asti Spumante). Asti is a sweet white made from the white muscat grape, known in Italy as Moscato Bianco. Residual sugar levels are 90 g/l. The mousse prevents it being perceived as cloying in the mouth. The wine is low alcohol (7.5% ABV) and best paired with dessert.
---
Martini & Rossi Collezione Speciale Asti: SRP |25.00 US
Finally we tasted the new project wine, an Asti with more intensity and complexity than its predecessor (rather like a 'reserve' level, which the producers may want to adopt). Either this wine, or the new project Prosecco would be most tasters' favorite. To my palate, I am a Prosecco enthusiast and would choose that.

Widely available nationally.
---
By Andrew Chalk
August 3, 2018
Source: Go-Wine.com


---
---
Go-Wine Sharing and Promotion
Go-Wine's mission is to organize food and beverage information and make it universally accessible and beneficial. These are the benefits of sharing your article in Go-Wine.com
It Generates Free Traffic to your site.
Your Article Will Get Indexed Faster.
Your Google Rankings Will Rise. Google Rise Articles with Positive Participation & Contribution.
Your Article Will Reach New Customers and Audience. Go-Wine has a selected audience and visitors from over 120 countries.
You always receive credit - you will be cited accurately (Author, Website & Hyperlink).
The integrity of the Information is not compromised - you always will be linked to the most up to date version of your article.
Contact Us for more information.