Why 149 Year-old Campbell Soup Is At A Crossroads
Posted: Jul 29, 2018
---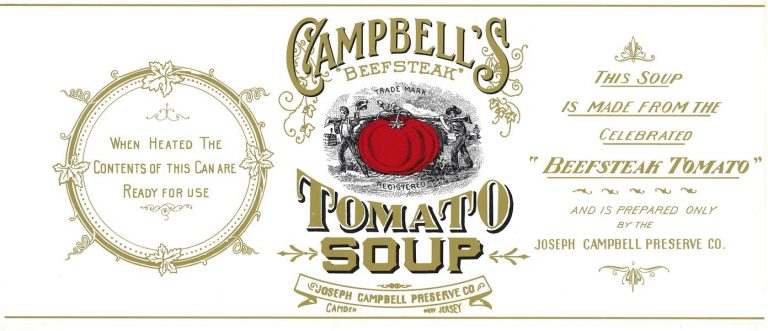 ---
All brands go through a brand evolution. In food and beverage the understanding of brand and product cycle is critical to the success of a business. Campbell's soup is a great case study for business owners to learn the best business practices to not only maintain their brands health but also determine when it is time to evolve.
Campbell Soup is undergoing an operational review in which it will assess the entirety of its portfolio.
Its "no sacred cows" approach has left industry sources wondering whether the soup company could put itself up for sale.
The company's iconic cans are a fixture of Americans culture.
The rise and fall of Campbell Soup How Campbell Soup fell off its perch

Campbell Soup was founded shortly after the Civil War, and for the majority of its lifespan has been a family company.

It's uncertain how much longer it will remain one.

The soup company is undergoing an operational review that will assess the entirety of its portfolio. While a "no sacred cows" approach has left industry sources wondering whether the soup giant could put itself up for sale, the company has weathered such speculation before. Every time that speculation has arisen, Campbell — and the family that together comprises its largest shareholders — has opted to keep it a family heirloom.

Times have changed. The descendants of John T. Dorrance — the man who many say invented condensed soup — are now in their fourth generation. Some of his family members have decreased their stake in the soup company. Many have not worked for it for extended periods of time.

Campbell's problems are many, and growing. Retailers like Walmart, which once needed Campbell on its shelves, have lost patience with its declining soup sales. It also faces competition from upstart brands that appeal to the younger generation's focus on health and newness.

Its once arch-enemy, The H. J. Heinz Company, was acquired by Berkshire Hathaway and private equity firm 3G Capital back in 2013. Heinz went on to merge with Kraft Foods Group in 2015 to create Kraft Heinz. As of Friday's market close, the ketchup and snack giant has a market capitalization of over $73 billion, compared to around $12 billion for Campbell.

Campbell and the Dorrance heirs must now decide if those pressures are enough to force drastic change on a company whose iconic red and white cans have looked essentially the same for more than a century. But those cans started as orange and black, until a Campbell executive was entranced by the uniform worn by Cornell University football players against the haze of sleeting rain during a match. That decision spawned commercials, paintings and cupboards that are emblazoned in many Americans' memories. Campbell has proven itself capable of transformation, even it happens decades apart.

Now, the company is fighting to establish memories for the next generation, while Dorrance heirs must decide the future of their fortunes.

Campbell will announce the result of its review at the end of August.

By Lauren Hirsch
July 28, 2018
Source: CNBC.com
Image Source: Forbes
---
---
Go-Wine Sharing and Promotion
Go-Wine's mission is to organize food and beverage information and make it universally accessible and beneficial. These are the benefits of sharing your article in Go-Wine.com
It Generates Free Traffic to your site.
Your Article Will Get Indexed Faster.
Your Google Rankings Will Rise. Google Rise Articles with Positive Participation & Contribution.
Your Article Will Reach New Customers and Audience. Go-Wine has a selected audience and visitors from over 120 countries.
You always receive credit - you will be cited accurately (Author, Website & Hyperlink).
The integrity of the Information is not compromised - you always will be linked to the most up to date version of your article.
Contact Us for more information.