This Is The Age Most Americans Have Their Wine Awakening
Posted: Jul 29, 2018
---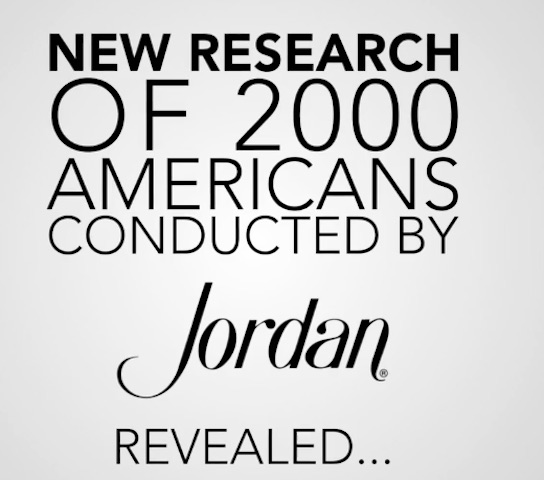 ---
This article from the NY Post covering a survey from Jordan winery of wine consumers reveals wine consumer's preferences. This knowledge applied to a wine list or beverage program will have a positive impact on your sales.

The average American has their "wine awakening" at age 29, according to new research.
A new study of 2,000 wine drinkers showed that the average Americans will only start to fully appreciate a good bottle of vino toward the tail end of their 20s, but how they get into it, and what they prefer, varies greatly.
The most common way Americans get into wine is from a friend, with 30 percent reporting that's how they originally tried it. One in five (21 percent) discovered it on their own, and 17 percent were drawn into wine by a partner.


The average American can also name four wine types off the top of their head and they are most familiar with Chardonnay (69 percent), Merlot (62 percent), and rosé (58 percent).
According to the results, Americans are embracing wine and becoming knowledgeable on the subject earlier and earlier, with millennial respondents being able to name the most wine varietals off the top of their head compared to those older.
They could name five on average, whereas those aged 55 or older could only name three. Millennials are also appreciating wine at the youngest average age at 23 years old, compared to those aged 55 and older coming around to wine at age 34.
The new survey, conducted by OnePoll on behalf of Jordan Winery, found that zinfandel was the most popular first wine that awakened a person's wine senses, with 17 percent saying it was the first they knew they liked.
Americans prefer their wine to be smooth (56 percent), fruity (48 percent), and sweet (47 percent), with Chardonnay being voted tops as the wine that Americans are drinking most frequently.
Wine can be a rewarding treat after a long day, and according to the results, Americans will typically pour themselves two glasses a night, two nights a week. But one in four (23 percent) tend to wind down with a glass of wine four or more nights a week.
But are Americans really connoisseurs?
Well, they certainly act the part, as over half (56 percent) of American wine drinkers will sniff the glass before taking a drink, and another 48 percent will even give the glass a swirl before indulging.
One in four Americans (25 percent) even prefer wine over every other alcoholic beverage.
Why? Taste, mostly. Forty-six percent of all survey respondents think wine simply tastes better than other drinks, whereas another 43 percent say it better helps them relax at the end of the day.
And the reasons why wine is superior don't stop there. Forty-three percent say it pairs best with food, and a third (34 percent) enjoy the health benefits that come with wine.
"It's always great to be reminded that we've been on the right path with making wines specifically to pair with a broad range of foods," said John Jordan, owner of Jordan Winery in Healdsburg, Calif. "I'm still surprised so many California winemakers have chosen to produce over-the-top wines that are high in alcohol and tannin, making them destructive at the dinner table."
They say home is where the heart is, but according to the study, it's also where the bottle is, as 64 percent of Americans are more likely to drink wine at home rather than at a restaurant.
"We've seen a significant increase in winery direct purchases for home consumption over the last five years," said Jordan, whose parents founded the winery in 1972. "But we've also seen a resurgence in wine sales at restaurants. Restaurants don't seem to be losing business to at-home drinkers."
Dealing with long wine menus at restaurants can be enough to frustrate and confuse 30 percent of Americans, and while having a sommelier provide insight as to what to order is nice for some people, one in five (19 percent) report they're intimidated by them.
But when choosing a wine at a restaurant, familiarity with a brand is the biggest factor determining what people end up with a glass of, with 46 percent saying they will most likely order a wine they've had before rather than branch out into uncharted waters.
"This is precisely why we have focused on making quality wines of balance for four decades," Jordan said. "Once you earn the trust of your customer, if you keep your promise, if you always deliver a quality product, they will remember you."
Top 15 traits Americans prefer in wine
Smooth — 56 percent
Fruity — 48 percent
Sweet — 47 percent
Semi-sweet — 33 percent
Crisp — 27 percent
Medium-bodied — 23 percent
Soft — 21 percent
Light-bodied — 20 percent
Dry — 20 percent
Elegant — 19 percent
Full-bodied — 18 percent
Savory — 17 percent
Oaky — 8 percent
Tannic — 5 percent
Big — 4 percent
By Tyler Schmall
July 27, 2018
Source: NYPost.com
Image Source: Buzz60
---
---
Go-Wine Sharing and Promotion
Go-Wine's mission is to organize food and beverage information and make it universally accessible and beneficial. These are the benefits of sharing your article in Go-Wine.com
It Generates Free Traffic to your site.
Your Article Will Get Indexed Faster.
Your Google Rankings Will Rise. Google Rise Articles with Positive Participation & Contribution.
Your Article Will Reach New Customers and Audience. Go-Wine has a selected audience and visitors from over 120 countries.
You always receive credit - you will be cited accurately (Author, Website & Hyperlink).
The integrity of the Information is not compromised - you always will be linked to the most up to date version of your article.
Contact Us for more information.