Victoria Moore: Is That Rose You're Drinking A Fake?
Posted: Jul 23, 2018
---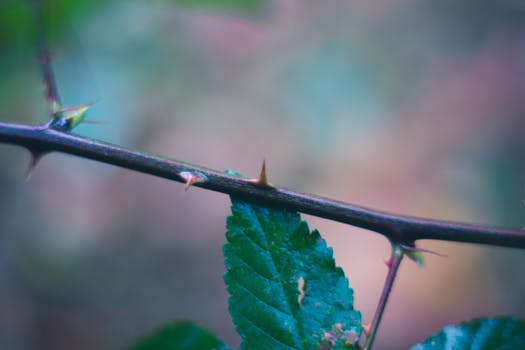 ---
In a quiet, leafy square in the south of France, a holidaymaker relaxes with a glass of the local rosé. Or does he? More than seven million litres - the equivalent of nine million bottles - of Spanish rosado has been unscrupulously passed off as (more expensive) French rosé, according to France's consumer fraud agency, which announced the results of a two-year investigation last week.

In some cases, the wine was falsely labelled as French; in others, its country of origin was correctly stated (in tiny letters) and obscured by "Frenchification" as Alexandre Chevallier of the fraud agency so beautifully put it - pictures of fleur-de-lys; red, white and blue ribbons; pictures of French-sounding castles, and so on.

The story made headlines all over the world, but before you rush to check the detail on the label of the bottle of wine in your fridge, be reassured that all the fraudulent wine found by this investigation was being sold in France.

Although research suggests that around 25 per cent of alcohol consumed worldwide is unrecorded or illicit, the Wine and Spirit Trade Association (WSTA) says: "The consumption levels are highest in low-income countries where production standards are less tightly regulated." It adds that it has not heard of any Spanish rosé being passed off as French in the UK as yet.

As Dan Jago, chief executive of Berry Bros & Rudd and a former head of wine at Tesco, as well as the current chairman of the WSTA, points out: "It's much easier to drive wine over the border in a lorry than it is to ship it into the UK. The supply chain here is very strictly regulated by HMRC; merchants and importers have to certify the wine they bring in. Plus the opportunity for increased profitability if anyone does want to try it here is smaller, because of our duty regulations."

It feels a bit like a cyclist who gets caught for doping and drags down the whole sport

To put that last comment into context, at the time Spanish pink wine was selling in bulk for 34 cents a litre while the price of French bulk rosé was 75-90 cents per litre, according to reports. The story of vinous economic migration is as old as wine itself. In ancient Rome, wine from elsewhere in Italy was often substituted for the highly prized wine grown on the slopes of Mount Falernus.

In medieval Britain, English wine was doctored with mulberries and sugar and sold as madeira. In the 19th century (and possibly beyond), green vintages of bordeaux were sometimes fleshed out with cheaper grapes grown in the warmer Languedoc. Today, it is the bulk wine exports and imports figures of certain countries that often raise a knowing eyebrow - wine sold in bulk is very cheap wine that is shipped unbottled.

Inevitably, problems are more likely to arise when a particular wine becomes suddenly popular, a sharp rise in demand sends prices up and availability down, and unscrupulous producers or shippers realise, as in the Spanish/French rosé case, that cheaper wine from a less fashionable region could be marshaled to make up the shortfall.

Wines that have been in huge demand during the past couple of decades include Italian pinot grigio. Today, it's not hard to find (legally labelled) pinot grigio from Hungary that suggests an Italian origin, perhaps with a name that sounds like it might be an opera singer. Another Italian wine that has experienced sudden and very rapid growth is prosecco: it's partly in order to protect the name that the appellation stipulates that all prosecco be sold in bottle.

The case of the mis-sold Spanish rosé is hugely frustrating for French producers who do play by the rules. "It feels a bit like a cyclist who gets caught for doping and drags down the whole sport when there are other people breaking their backs to do it properly," says Jeany Cronk.

A founder of rosé producer Mirabeau, in Provence, as well as a board member of the Conseil Interprofessionnel des Vins de Provence (CIVP), Cronk also makes the point that Provence has not been implicated in this latest scandal: "Even so, people need to know that this story is something people are talking a lot about, and that we go to great lengths to make sure the consumer is king." She adds: "The volumes here in Provence are tight; it would be hard to introduce wine into what is quite a closed circuit."

As it turns out, the French are not the only ones who feel slighted by the scandal. Harriet Kininmonth of the importer Enotria says: "My thoughts when I read this story were, in fact, how good the Spanish were at making premium rosé these days - with no apology for being Spanish. They have the elegance of a top Provence wine but more of the juicy red fruit profile that people enjoy. We added them to our range in the past few years, and people are really buying into them."

By Victoria Moore, wine correspondent
July 20, 2018
Source: Telegraph.co.uk
---
---
Go-Wine Sharing and Promotion
Go-Wine's mission is to organize food and beverage information and make it universally accessible and beneficial. These are the benefits of sharing your article in Go-Wine.com
It Generates Free Traffic to your site.
Your Article Will Get Indexed Faster.
Your Google Rankings Will Rise. Google Rise Articles with Positive Participation & Contribution.
Your Article Will Reach New Customers and Audience. Go-Wine has a selected audience and visitors from over 120 countries.
You always receive credit - you will be cited accurately (Author, Website & Hyperlink).
The integrity of the Information is not compromised - you always will be linked to the most up to date version of your article.
Contact Us for more information.