Simonsig: South African Star
Posted: Jul 22, 2018
---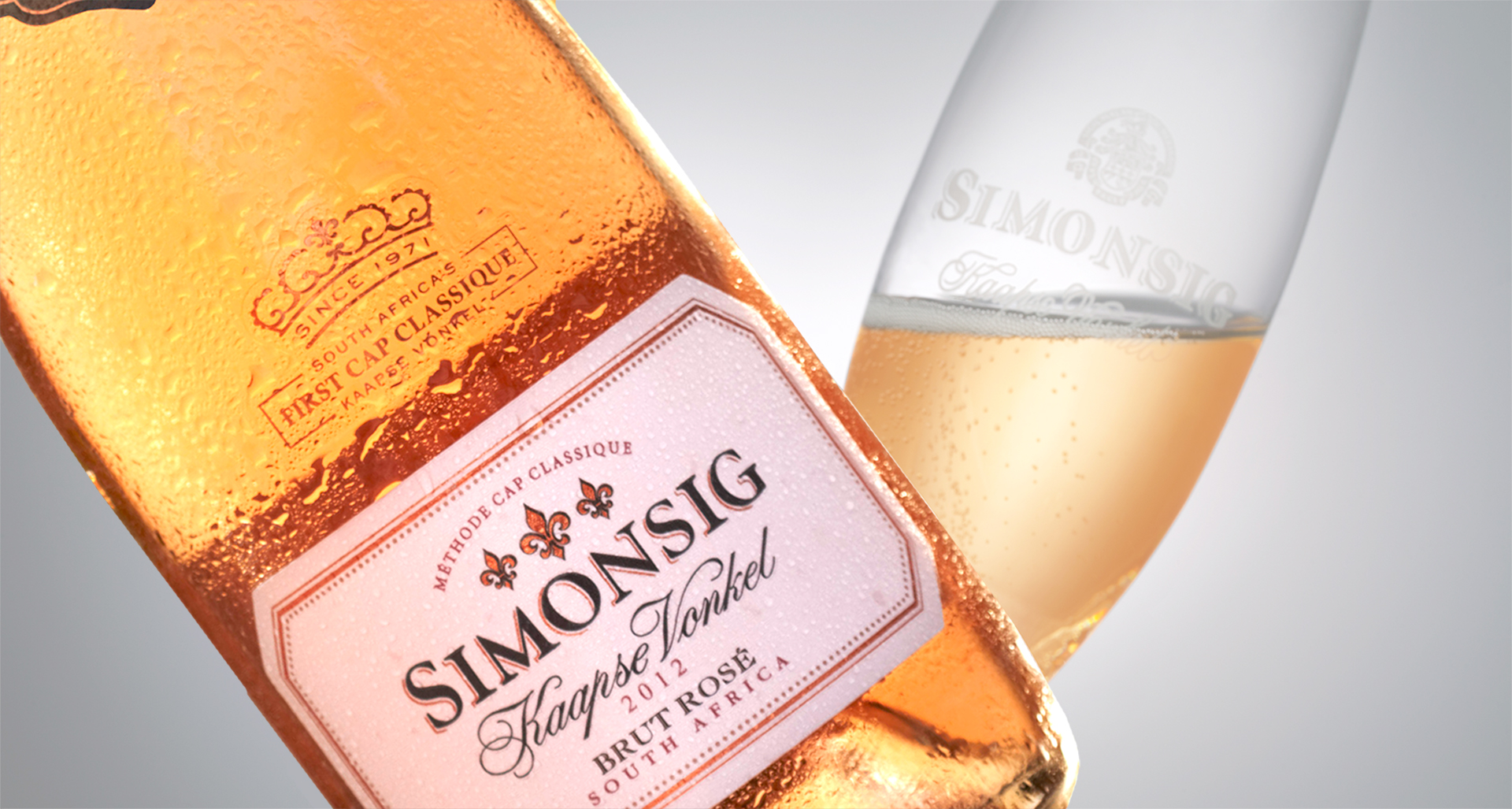 ---
Our Senior contributing editor Andrew Chalk calls our attention to one of the world's premier winemaking areas, South Africa. Enjoy his feature article which includes some high quality information on the region and the great wines of Simonsig.
Whither the wines of South Africa? Almost a quarter century after the late Nelson Mandela proclaimed "South Africa is open for business", causing the dismantlement of a global system of sanctions within weeks, the South African wine industry has not established a presence in consumers' minds outside its home country. Chile before it, and New Zealand since, have 'jumped the shark' (the latter even outsells Australia in the US market). However, in major US wine markets it is hard to find a store with more than a half-dozen South African wines.

This is a pity. US visitors to South Africa and the Stellenbosch Wine Route uniformly come back impressed with the quality, styles, and value of the wines and look for them when they return home. They are as baffled as I that it is hard to get their friends to give them a try.

A reason for such few South African wines is because the U.S. wine store shelves are groaning with choice, and South African wine is not heavily promoted, they get lost like so many other wines. If they were promoted perhaps the effect would parallel those Cape visits. Fortunately, there are signs of change. Quintessential Wines represents Simonsig Wine Estate from the Stellenbosch region in the South African Cape. Their marketing manager, Jacques Jordaan, came through town recently and Quintessential gave me a chance to taste some of their wines.

Simonsig is something of a high flyer. Winemaking was started as late as 1968 by Frans Malan whose family, French Huguenots, had arrived in the Cape in 1688. Malan planted the vineyards on what became the 210 hectares (560 acres) in 1953 in the foothills of the Simonsberg Mountains. Growers sold to large bulk bottlers who produced wines under vanity names like 'La Gratitude' and Tassenberg. Those bulk producers did not want to make premium wine so were not willing to pay the premium price for grapes that such quality entailed. Frans saw a market for premium wine and made and bottled Simonsig's first wine, a Chenin Blanc (called 'Steen', in the South African vernacular). Simonsig still continued to sell most of its grapes to bulk producers and in 1969 his independent efforts led to a boycott of all purchases by the bulk producers. Simonsig resourcefully built up a wine club through which he sold his varietal wines "direct to consumer", bypassing the bulk trade completely.

Frans Malan also co-founded, in 1971, the "Stellenbosch Wine Route" with Spatz Sperling of Delheim and Niel Joubert of Spier. It brought the consumer out to them and was a major economic success. Also in 1971, Malan co-founded the Cape Estate Wine Producers' Association. From this came the Wine of Origin system (similar to the French AOC system). He also made the first South African sparkling wine in the Champagne style. The style came to be called méthode cap classique and while the method may be French the grape blend was originally Sauvignon Blanc and Steen (Chardonnay and Pinot Noir have increased recently).

Simonsig wines are available in major U.S. markets today so you may want to sample these examples…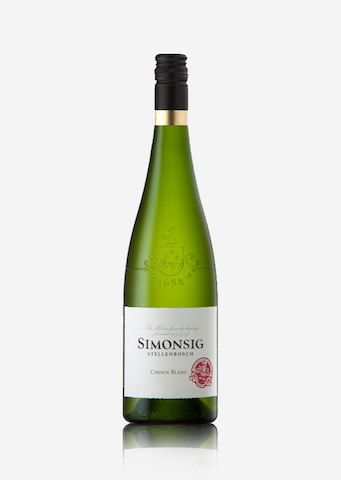 2017 Simonsig Chenin Blanc, Stellenbosch, South Africa ($14 SRP)
The winery defers to the more familiar 'Chenin Blanc' for the grape name (somewhat akin to an Italian Primitivo producer calling his wine 'Zinfandel') but the style exhibits the uniqueness that I enjoy the most about South African Chenin Blanc -- a mineral backbone that helps give it national identity. This is the first wine that Frans Malan made at Simonsig and is still made today.

Great value. Serve with shellfish or white fish.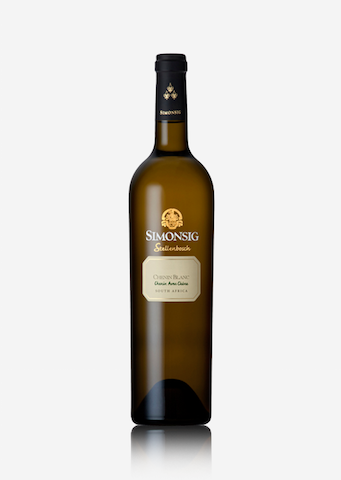 2015 Simonsig Chenin Blanc, 'Avec Chêne', Stellenbosch, South Africa ($36 SRP)
The phrase 'avec chêne' means 'with wood'. It indicates this wine was oak-aged for 9 months in French oak 400L barrels on their third or fourth fill. The same barrels were used for the latter part of fermentation.

The appearance, nose, and palate here are all about the oak characteristics. It accounts for the golden color, the woody notes in the nose and mouth and medium plus body in the mouth. Oak-treated Chenin Blancs are hard to find, making this a rather exclusive wine as well.

Serve with lobster or roast poultry.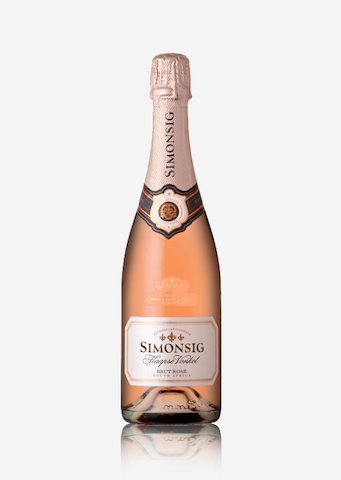 2015 Simonsig Kaapse Vonkel Brut Rose, Stellenbosch, South Africa ($25 SRP)
An example of Méthode Cap Classique (sparkling) wine. Made in the same way as Champagne from a blend of 63% Pinot Noir, 35% Pinotage, and 2% Pinot Meunier. As subtle and refined as a good Champagne. And at one-third less it is definitely an alternative worth considering. Dry but with red-berry hints, apparently due to the Pinotage.

Serve with good news (or shellfish).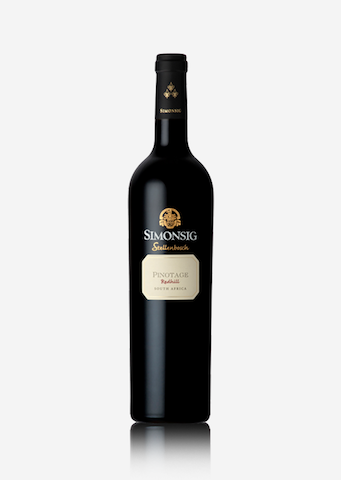 2015 Simonsig 'Redhill' Pinotage, Stellenbosch, South Africa ($38 SRP)
Pinotage, a cross between Pinot Noir and Cinsaut, is regarded as South Africa's national grape. It has to be said that it is controversial, with critics saying that it has a nose of nail varnish remover (isoamyl acetate), and supporters saying that ageing, along with better winemaking, eliminate that. Jacques Jordaan is a fan. This is Simonsig's top-of-the-line Pinotage, from a single vineyard site comprised of decomposed shale and granite, and aged 15 months in 100% new oak (66% French, 34% American). It is opaque, powerful, in no way redolent of nail varnish remover, with expansive, amply extracted, blackberry fruit. The tannins are velvety and a decade's ageing would be warranted to taste this wine at its best, but it can be enjoyed now.

Simonsig's regular Pinotage is also in the U.S. market, and is around half the price ($18 SRP) of the Redhill.

Serve with steak, prime rib, lamb or a elevated burger.

One tragic omission. Simonsig has a halo Cabernet Sauvignon (video below) named 'Garland', but it is not for sale in the U.S. market at the current time. The current vintage (2009) was aged in 100% new French oak for 22 months. Hopefully this situation will change. Of course, with the airfare deals available now this may be an excuse to fly to Cape Town and bring back a suitcase.

By Andrew Chalk
July 22, 2018
Source: Go-Wine.com
---
---
Go-Wine Sharing and Promotion
Go-Wine's mission is to organize food and beverage information and make it universally accessible and beneficial. These are the benefits of sharing your article in Go-Wine.com
It Generates Free Traffic to your site.
Your Article Will Get Indexed Faster.
Your Google Rankings Will Rise. Google Rise Articles with Positive Participation & Contribution.
Your Article Will Reach New Customers and Audience. Go-Wine has a selected audience and visitors from over 120 countries.
You always receive credit - you will be cited accurately (Author, Website & Hyperlink).
The integrity of the Information is not compromised - you always will be linked to the most up to date version of your article.
Contact Us for more information.