These Are All The Foods Being Affected By The Trump Administration Trade War
Posted: Jul 19, 2018
---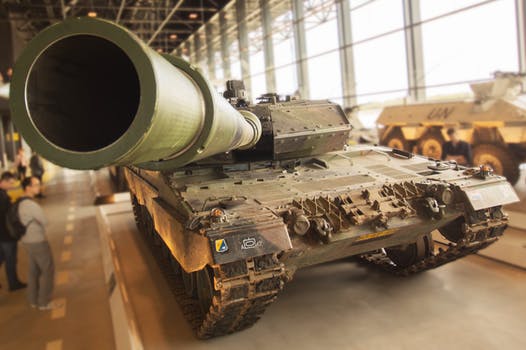 ---
Countries such as China and Mexico have introduced retaliatory tariffs on scores of American goods including pork, soybeans, cheese, and whiskey.
Trump's trade war is heating up: In response to the U.S. slapping tariffs on foreign steel and aluminum, not to mention tech goods and other consumer products made abroad, major trade partners including Canada, China, and the European Union have imposed retaliatory tariffs on a wide array of American goods. Among them, not surprisingly, are our food and beverages, including coffee, whiskey, pork, and produce. Economic experts and politicians have warned that long-term, these tariffs could have far-reaching implications, hurting economic growth and leading to job losses.
In April, China, which is America's biggest trade partner, began imposing tariffs on U.S. goods including soybeans, dairy, and pork, and more tariffs were added in July. "China is likely targeting these products for political reasons," says Dr. Larry Karp, professor of agricultural and resource economics at the University of California at Berkeley. "The states that grow or raise these products supported Trump. If voters in these areas are hurt from the fallout of a trade war, they might pressure Trump into changing tactics."
China is targeting the U.S. pork industry especially hard, introducing a 25 percent tariff in April and an additional 25 percent in July. "Pork is very important for the Chinese, but they don't import that much and the U.S. share is only about 15 percent most years," explains Michael Reed, professor of agricultural economics at the University of Kentucky. Though China has plenty of options to continue fueling its appetite for pork, American pig farmers are seeing their profits erode: China is a major market for pork offal, and since the tariffs were introduced, U.S. pork producers are now being forced to sell parts like hearts, stomachs, and feet to pet food suppliers for much less.
According to Reed, the soybean tariffs could be particularly hard on U.S. farmers: "China often imports about 60 percent of the world's soybeans and over 50 percent of U.S. soybean exports in a normal year go to China," he says. "That has impacts on U.S. farmers from East Coast to the Rockies."
But it's not all bad news, at least where U.S. consumers are concerned: Steep tariffs mean more of the U.S. pork supply is likely to be sold domestically rather than exported, and more supply means lower prices — so Americans could be paying less for bacon and pork chops, at least in the short-term.
As the list of newly taxed U.S. exports seems to grow by the day, Eater has compiled a running list of all the foods and beverages being affected by Trump's trade war:
CANADA
After the U.S. imposed steep tariffs on steel and aluminum imports worldwide, Canada retaliated with their own tariffs, which went into effect on July 1. The tariffs affect $12.8 billion worth of American goods, including foodstuffs such as coffee, whiskey, candy, orange juice, yogurt, and condiments.
Coffee (not decaf): 10%
Maple sugar and maple syrup: 10%
Candy, including licorice, toffee, and chocolate bars: 10%
Pizza: 10%
Cucumbers and gherkins: 10%
Strawberry jam: 10%
Orange juice (fresh, not frozen): 20%
Soy sauce: 10%
Ketchup and other tomato sauces: 10%
Mayonnaise and salad dressing: 10%
Quiche: 10%
Other condiments, seasonings, and sauces: 10%
Soups and broths: 10%
Water, including mineral, carbonated, and flavored: 10%
EUROPEAN UNION
Following the American tariffs on steel and aluminum imports from countries across the globe, the EU struck back by introducing tariffs on $3.3 billion worth of U.S. goods in late June. Some of the products on the EU's tariff list seem to have been chosen for their symbolism, rather than for their potential economic impact: Peanut butter, for instance, is a quintessentially American product that never found much of a fan base in Europe.
Corn: 25%
Kidney beans: 25%
Rice: 25%
Peanut butter: 25%
Orange juice: 25%
Cranberries: 25%
Whiskey and bourbon: 25%
MEXICO
After the U.S. imposed tariffs on all steel and aluminum imports, Mexico retaliated with tariffs of its own. The taxed products seem to have been chosen strategically to target states and regions with strong ties to the Trump administration: Kentucky, where bourbon is produced, is Senate Majority Leader Mitch McConnell's home state. The tariffs, which affect $3 billion worth of American products, went into effect on June 5.
Apples: 20%
Bourbon: 25%
Cheese, fresh (including cottage cheese): 25%
Cheese, including Parmigiano Reggiano, Edam, Fontina, Gouda, Havarti, Taleggio: 20%
Cheese, grated or powdered: 20%
Cranberries: 20%
Pork (including legs, shoulders, and ham): 20%
Potatoes: 20%
CHINA
Since erupting earlier this year, the trade war between the U.S. and China has escalated quickly: In March, President Trump signed an executive memo to tax up to $60 billion worth of Chinese imports with the intent of penalizing China for unfair trade practices, including allegedly stealing intellectual property from American companies. In April, China retaliated by announcing it would impose tariffs on 128 types of U.S. goods, including dozens of agricultural products such as fruit, nuts, and wine, with the additional taxes ranging from 15 to 25 percent.
Once Trump's initial tariffs actually took effect in July, China responded in kind by introducing tariffs on 545 more types of U.S. goods. (Some items, such as pork, have now been slapped with two rounds of tariffs, meaning the tax on U.S. pork is now 50 percent —the promised of stacked tariffs also makes it difficult to determine the precise level of tariffs on many items.)

And last week, the Trump administration threatened to tax an additional $250 billion worth of Chinese products, indicating that this trade war is unlikely to slow down anytime soon — though the U.S. is apparently running out of Chinese goods to tax.
Abalone
Almonds (shelled and unshelled)
Apples (fresh and dried)
Apricots (fresh and dried)
Artichokes
Asparagus
Avocados (fresh and dried)
Baked goods including pastries, cakes, biscuits
Bamboo shoots
Bananas (fresh and dried)
Beans
Beef and beef productsBeets
Betel nuts:
Bilberries
Blackberries (fresh and frozen)
Brazil nuts (shelled and unshelled)
Brussels sprouts
Butter
Cabbage
Candy
Cantaloupe
Carambola (starfruit)
Carob
Carrots
Cashews (shelled and unshelled)
Catfish
Cauliflower
Caviar
Celery
Chayote
Cherries
Chestnuts
Cheese
Chickpeas
Chili peppers
Clams
Cockles
Coconut (dried, without inner shell, and other)
Cod
Corn and corn products
Cowberries
Crab
Cranberries
Crawfish and crayfish
Currants (frozen)
Cuttlefish
Dates (fresh and dried)
Durian
Eel
Eggs
Figs (fresh and dried)
Fish and fish products (including live, fresh, frozen, fish sticks, fish balls, fish pastes, and preserved fish)
Frog legs
Fruit and vegetable juices (including apple, pear, pineapple, tomato, grapefruit, etc.)
Fruit pastes, purees, jams, and jellies
Garlic
Gooseberries (frozen)
Grapes: 15%
Grapefruit: 15%
Guava (fresh and dried)
Hazelnuts (shelled and unshelled)
Honey
Jellyfish
Jicama
Kale
Kiwi
Leeks
Lemons
Lentils
Limes
Lobster (live, fresh, and frozen)
Loganberries
Longan (fresh and dried)
Lotus fog
Lychee (fresh and dried)
Macadamia nuts (shelled and unshelled)
Mango (fresh and dried)
Mangosteen (fresh and dried)
Mei qiang and li gan
Mulberries (fresh and frozen)
Mushrooms
Mussels
Nectarines
Octopus
Offal (including deer, rabbit, and bovine animals)
Okra
Olives
Onions
Oranges (fresh and dried)
Other citrus (including clementines, mandarins, pomelos, and satsumas)
Other fresh, dried, frozen, and preserved fruits and nuts
Oysters
Papaya
Pasta
Peaches
Peanut butter
Pears:
Peas
Persimmons (fresh and dried)
Pineapples (fresh and dried)
Pine nuts
Pistachios (shelled and unshelled)
Pitaya
Plantains (fresh and dried)
Plums
Pork (fresh and frozen including but not limited to pork chops, liver, head, and legs)
Prunes
Radishes
Raisins
Rambutan
Raspberries (fresh and frozen)
Rice (including brown, glutinous, and other varieties)
Rose hips (frozen)
Rutabaga
Salmon, Atlantic
Sardines
Sauerkraut
Scallops
Sea cucumber
Sea urchin
Seaweed
Sesame seeds
Shark fin
Shrimp
Squid
Snails
Sorghum
Soybeans (yellow and black)
Strawberries (fresh and frozen)
Sweet potatoes
Taro
Tilapia
Truffles
Tuna
Turnips
Walnuts (shelled and unshelled)
Water chestnutsWatermelon
Wheat
Whey protein
Wine and sparkling wine

By Whitney Filloon
July 18, 2018
Eater.com
---
---
Go-Wine Sharing and Promotion
Go-Wine's mission is to organize food and beverage information and make it universally accessible and beneficial. These are the benefits of sharing your article in Go-Wine.com
It Generates Free Traffic to your site.
Your Article Will Get Indexed Faster.
Your Google Rankings Will Rise. Google Rise Articles with Positive Participation & Contribution.
Your Article Will Reach New Customers and Audience. Go-Wine has a selected audience and visitors from over 120 countries.
You always receive credit - you will be cited accurately (Author, Website & Hyperlink).
The integrity of the Information is not compromised - you always will be linked to the most up to date version of your article.
Contact Us for more information.