Danny Meyer Defends The Case For Eliminating Cash From Restaurants
Posted: Jun 20, 2018
---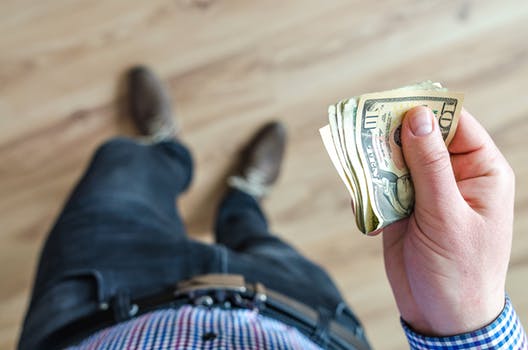 ---
The no-tipping advocate penned an essay or LinkedIn about why businesses should be completely cashless.

Power restaurateur Danny Meyer has long been an advocate for the elimination of tipping at restaurants, in favor of higher hourly wages and gratuity-included bills, and now he's speaking out about another hot-botton payment issue: cash.

In a new essay for LinkedIn called "Why We're Going Cashless," the CEO of Union Square Hospitality Group wrote about the future of cashless restaurants, and how he plans to eliminate cash from more of his restaurants, only accepting payment by card. Four USHG restaurants—Daily Provisions, Martina, Caffe Marchio, and Vini e Fritti—are already cash-free, and Meyer says that more will be, soon. Meyer cites three main reasons why cashless restaurants are the future: safety, efficiency, and speed.

"We've mitigated the very real security risks associated with having large quantities of cash on-site, so we can become a safer place for our team and our guests," he writes, adding, "We've streamlined our operations, eliminating cash-counting, and facilitating easier shift transitions (team members can jump on the register without the time-consuming security steps involved in cash-tray change-outs.)"

And, of course, without cash, operations move much more quickly, with less time spent rummaging around for change.

Meyer acknolwedges one of the biggest critiques of the cashless model; that this will disproportionately exclude customers of lower socioeconomic status who are less likely to have a bank account. He says he takes these criticisms seriously, but also seems to say: Well, that's just the cost of doing business, and it doesn't bother me that much.

"But as an organization devoted first and foremost to our employees, we determined that the benefits for our team—particularly their safety—outweighed the unintended side-effects for a small segment of our guests," he writes. He also notes that "cashless" won't always mean "100% cashless"—that is, there is some wiggle room.

"Policies can be broken in the name of hospitality, and if someone wants to enjoy our food and drink, yet is only able to pay with cash, it is unlikely that we would turn them away."

By Maria Yagoda
June 19, 2018
Source: FoodandWine.com
---
---
Go-Wine Sharing and Promotion
Go-Wine's mission is to organize food and beverage information and make it universally accessible and beneficial. These are the benefits of sharing your article in Go-Wine.com
It Generates Free Traffic to your site.
Your Article Will Get Indexed Faster.
Your Google Rankings Will Rise. Google Rise Articles with Positive Participation & Contribution.
Your Article Will Reach New Customers and Audience. Go-Wine has a selected audience and visitors from over 120 countries.
You always receive credit - you will be cited accurately (Author, Website & Hyperlink).
The integrity of the Information is not compromised - you always will be linked to the most up to date version of your article.
Contact Us for more information.