Wine Beer Hybrids Are Making The Best Of Two Worlds
Posted: May 30, 2018
---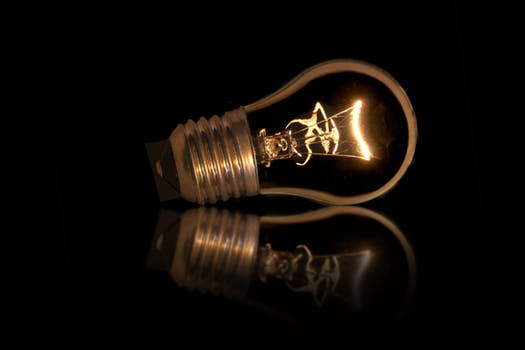 ---
Fancy a Cabernet Franc pale ale? How about a Viognier saison or Sauvignon Blanc gose? A new wave of craft producers are combining brewing and winemaking to create unique beers perfect for wine lovers.

There's often a divide between lovers of grapes and fans of grain. However, forward-thinking brewers and winemakers are finding common ground between these silently warring factions. Wine is now being made with hops, and a new crop of brewers have been using wine grapes in their beers.

Beer has been made with wine grapes as far back as the 1970s, when legendary Belgian lambic producer Cantillon used Muscat grapes to make Vigneronne. That tradition continues as American craft breweries embrace wine grapes to give their beers new dimensions of flavor.

"By blending the two seemingly opposite worlds of beer and wine together, we've discovered that they collide quite nicely." —Sam Calagione, founder, Dogfish Head Brewing

Created to celebrate the annual harvest at his in-laws' vineyard, Fox Farm co-founder and brewer Zack Adams used 800 pounds of St. Croix grapes to make Annata Grape Harvest Farmhouse Ale.

"Normally, these grapes are blended with other grapes for wine," says Adams. "But when added to a farmhouse ale, they accentuate and complement the tartness in the beer."

A portion of the grapes in Fox Farm's ale are added to the mash for primary fermentation. The brew is then refermented on the remaining grapes, which gives the finished beer its vibrant red-purple hue.

Meet the Beer Perfect for Wine Drinkers
Dogfish Head Brewing founder Sam Calagione has a long history of making beer-wine hybrid ales. "By blending the two seemingly opposite worlds of beer and wine together, we've discovered that they collide quite nicely," he says.

Dogfish Head's Mixed Media hybrid wine ale
True to Dogfish Head's maverick spirit, its latest beer-wine effort, Mixed Media, pushes the combination to the extreme. This saison-esque ale is made with 51% grain and 49% Viognier grapes from Washington, the highest grape content a beer can legally have. With melon notes and a distinct white-grape flavor, it's ideal for fans of aromatic white wines.

Oregon's Cascade Brewing makes what it calls "Northwest sour ales," barrel-aged offerings that take advantage of ingredients grown in the Pacific Northwest.

For the 2015 vintage of The Vine, the brewery used a blend of sour wheat and blonde ales fermented in oak barrels, to which Gewürztraminer grape must is added, allowing for a secondary fermentation due to wild yeast contained within the must. The Vine represents a marriage of Cascade brewmaster Ron Gansberg's current career and prior work in winemaking.

Each year, Allagash Brewing releases Victor, a Belgian-style strong pale ale that uses a rotating series of locally grown red grapes like Chancellor and Cabernet Franc. The grape must is added directly to the mash, where it's fermented once with wine yeast before a second round of fermentation with a Belgian abbey-style strain.

This combination of grapes and wine yeast gives the finished beer a strong vinous character. A portion of every Victor bottle sold goes to supporting the St. Lawrence Arts Center, a Portland, Maine, arts venue.

Connecticut's Two Roads Brewing Company's Sauvignon Blanc Gose, part of their Tanker Truck Sours series
As part of its Tanker Truck Sour Series, Connecticut's Two Roads Brewing has added a Sauvignon Blanc version of its critically acclaimed gose-style ales. Phil Markowski, the master brewer, says the acidity of the grapes is an ideal partner for the salty, sour flavors of gose.

These beers are an exciting reflection of what can happen when grape and grain join forces and brewers' innovative whims intersect with the prestige and sophistication that wine lovers crave.

By Jay C. Williams
May 29, 2018
Source: Winemag.com
---
---
Go-Wine Sharing and Promotion
Go-Wine's mission is to organize food and beverage information and make it universally accessible and beneficial. These are the benefits of sharing your article in Go-Wine.com
It Generates Free Traffic to your site.
Your Article Will Get Indexed Faster.
Your Google Rankings Will Rise. Google Rise Articles with Positive Participation & Contribution.
Your Article Will Reach New Customers and Audience. Go-Wine has a selected audience and visitors from over 120 countries.
You always receive credit - you will be cited accurately (Author, Website & Hyperlink).
The integrity of the Information is not compromised - you always will be linked to the most up to date version of your article.
Contact Us for more information.