A Revivalist Movement In South Lake Tahoe
Posted: May 24, 2018
---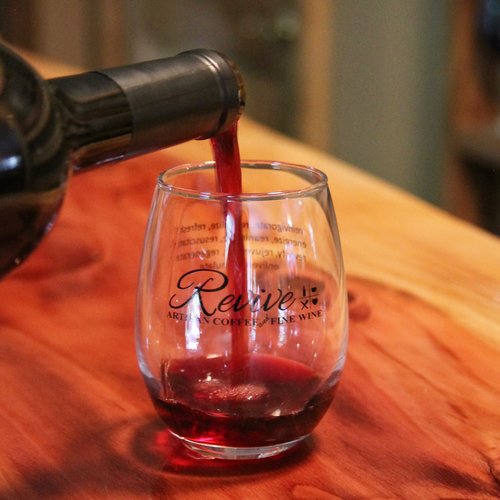 ---
So simple, yet so hard. A sandwich bar that serves coffee and wine. How could something so simple be so special? Revive Coffee & Wine in South Lake Tahoe somehow manages it.

Set in an old winery building, it may be the softness of the wood construction. It may be fortuitous feng shui in the layout. It may be that the sandwiches are prepared so uncompromisingly. It may be the distinctiveness of the taste of the coffee. It may be the comparative obscurity of the artisanal wines on offer. It may be the easygoing service. It may be the shaded tranquility of the back garden (the 'Revive Garden'). It may be all these things. Anyhow, Revive is far more memorable than the modesty of its mission would lead you to believe.

Founded in 2016 by Robin Bender, the name comes from her objective in opening the café after the passing of her husband, Bob, in 2013 and her mother a few months earlier, both from cancer. It is her effort at instilling life. All of the work inside is custom made. Chris Brackett and son Jared led a team of craftsmen who made the bar. Much of the material was recovered.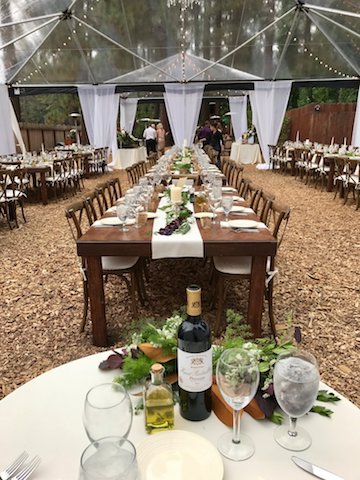 But it is so charming. Little wonder that when one bride asked to hold her wedding reception in the garden, reservations flooded in from others to reserve if for their wedding reception.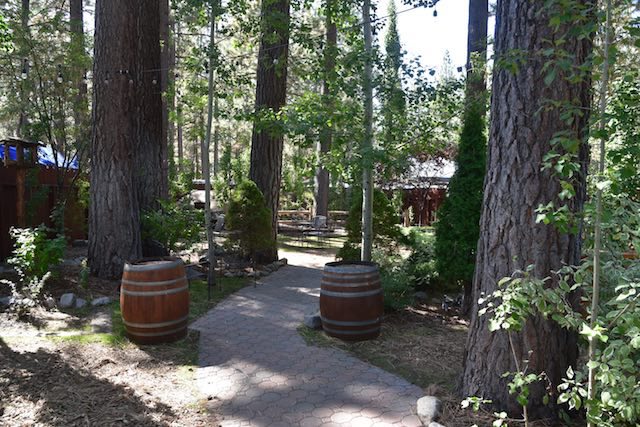 The garden is beautiful and circuitous.
The core of the menu is paninis, all are classic combinations of meat and produce. The brie and pear is ethereal, all spiced with arugula and a freshly tart local pear jam. I think Robin must love the contrast of cheese and fruit. The three salads on offer all rely on the memorable elision of flavors that the two engender. In two cases it is goat's cheese, contrasted with beets and balsamic in the Beet Salad, but dried cranberries and raspberry balsamic in the Honey Walnut Salad. In the other case blue cheese pits its astringent tartness against creamy avocado and that raspberry balsamic again. Like any good cook, Robin knows that food is also judged along the texture dimension as well as the flavor dimension so every salad has a nut sprinkled on it, either walnut or pecan or bacon bits (I am treating bacon bits as an honorable nut now).

For some people the meal to take here is breakfast, and for that Revive has a special menu. Simple, but treasurable classics like croissants with scrambled eggs and bacon get ham, spinach, tomato and cheddar cheese to bulk them into a robust starter. Food as fuel, but premium fuel. Bagels and paninis are also on offer for other tastes.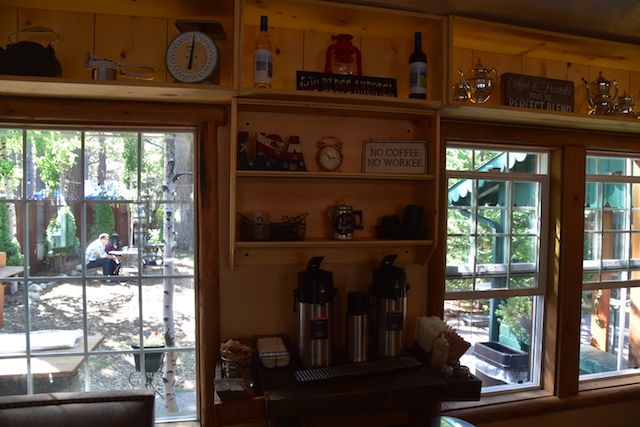 At breakfast try one of the coffees. I like the French press. For lunch, dive into the half dozen local beers or one of the 30+ wines, with a penchant for the local appellations like Sierra Foothills and El Dorado County. Best of all, I like taking it easy at a table under a tree in the Revive Garden. They have nature, and they have WiFi. Perfect.

What I am going to tell my friends and colleagues is run here for a good breakfast that doesn't take all day and to come for lunch, and those salads and paninis. I think that once they come once they will want to come back.

By Andrew Chalk
May 24, 2018
Contact Mr. Chalk Here
---
---
Go-Wine Sharing and Promotion
Go-Wine's mission is to organize food and beverage information and make it universally accessible and beneficial. These are the benefits of sharing your article in Go-Wine.com
It Generates Free Traffic to your site.
Your Article Will Get Indexed Faster.
Your Google Rankings Will Rise. Google Rise Articles with Positive Participation & Contribution.
Your Article Will Reach New Customers and Audience. Go-Wine has a selected audience and visitors from over 120 countries.
You always receive credit - you will be cited accurately (Author, Website & Hyperlink).
The integrity of the Information is not compromised - you always will be linked to the most up to date version of your article.
Contact Us for more information.