Why The Cuts In The Farm Bill Will Leave Your Waitress Going Hungry
Posted: May 17, 2018
---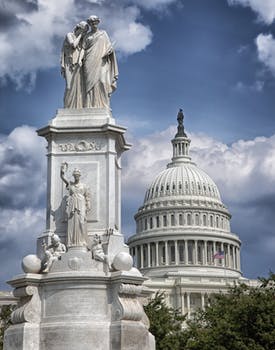 ---
For many tipped workers who earn less than the minimum wage, the Supplemental Nutrition Assistance Program (SNAP) is a lifeline.

The current Farm Bill aims to cut $17 billion from SNAP. Food assistance programs cost the U.S. $70 billion in fiscal 2017.

It's outrageous that Congress could propose to slash a program for the needy after a $1.4 trillion tax cut for the wealthy.

Congress should pass One Fair Wage so that tipped restaurant workers do not have to rely on food stamps at all.

But the reality is that many tipped restaurant workers – the bartenders, waiters, waitresses and hosts at the local Olive Garden or neighborhood burger joint – are struggling to make ends meet. They're surrounded by food, but they struggle to feed themselves and their families.

For tipped workers, the Supplemental Nutrition Assistance Program (SNAP) is a lifeline. Unlike other minimum wage workers, tipped workers haven't seen their federally mandated wage increase since 1991 when it was increased by a meager 4 cents to $2.13 an hour.

In fact, tipped restaurant workers are twice as likely to need the support of SNAP as other working adults with one in seven restaurant workers using the program to help put food on the table.

The modest support of just $1.40 per person per meal that SNAP provides makes a real difference in the lives of millions. It is one of the most effective anti-poverty programs we have in this country, lifting 8 million Americans out of poverty every year, including 4 million children.

It's outrageous that so many in the restaurant industry have to turn to SNAP for support, but that is the unfortunate reality until our elected leaders end the two-tiered wage system and ensure that these workers, over two-thirds of whom are women, make a living wage and see improved working conditions.

Not only are Republicans in Congress doing nothing to improve wages, now they have proposed to strip food stamps, a critical support, from millions of people across the country, including thousands of tipped workers.

Unfortunately, U.S. House Republicans have ignored the historically bipartisan nature of the Farm Bill, which funds SNAP and is renewed every five years, and instead made partisan cuts to this vital program that helps 42 million Americans afford groceries.

It's difficult to understand how Republican leaders in the House of Representatives can justify cutting $17 billion from this program after voting for a $1.4 trillion tax giveaway for the very wealthy and large corporations that blows a $1.9 trillion hole in the budget. In fiscal year 2017, SNAP and other food assistance programs cost the U.S. about $70 billion.

The GOP tax bill significantly cut the corporate tax rates, which benefits many of very companies that pay their workers so little they have to turn to SNAP to put food on the table including the restaurant industry.

The cost of keeping SNAP funded and taking care of workers who don't make enough to support themselves or their families is a drop in the bucket compared to this huge tax giveaway. If Congress can afford tax breaks for the rich, they can afford food for working families.

Darden is the world's largest full-service restaurant company. It owns Olive Garden, LongHorn Steakhouse, and Capital Grille among other national chains, has 1,500 locations, sells an estimated 320 million meals a year, and employs 150,000 people, but it also relies on taxpayers to subsidize its low wages through programs like SNAP.

A single Olive Garden costs taxpayers $196,970 every year. That's hundreds of millions of dollars that taxpayers are giving every year to a company that rakes in $6.7 billion in revenue. In fact, the total cost of public assistance for families of workers in the full-service restaurant industry is more than $9.4 billion per year.

Darden expects to make higher earnings this year thanks to the new tax law but so far has no specific plan to increase salaries for its workers.

Instead of making drastic cuts to SNAP, our elected officials should use the Farm Bill negotiations as an opportunity to protect this essential program and then turn to real workforce development solutions like replacing the subminimum wage for tipped workers with One Fair Wage - a full minimum wage in addition to tips which allows workers to support their families. One Fair Wage policy is currently moving in New York, Washington, DC and Michigan.

Ultimately, Congress should pass One Fair Wage so that tipped restaurant workers do not have to rely on food stamps at all. Until this happens, the least Congress can do is stand against cuts to food assistance that will increase hunger and poverty among these workers and millions across the country.

If we want those serving our food to have the security of knowing they can afford dinner after their shift, House Republicans need to abandon this dangerous effort to cut SNAP.

By Saru Jayaraman, co-founder, Restaurant Opportunities Centers United
May 16, 2018
Source: CNBC.com
---
---
Go-Wine Sharing and Promotion
Go-Wine's mission is to organize food and beverage information and make it universally accessible and beneficial. These are the benefits of sharing your article in Go-Wine.com
It Generates Free Traffic to your site.
Your Article Will Get Indexed Faster.
Your Google Rankings Will Rise. Google Rise Articles with Positive Participation & Contribution.
Your Article Will Reach New Customers and Audience. Go-Wine has a selected audience and visitors from over 120 countries.
You always receive credit - you will be cited accurately (Author, Website & Hyperlink).
The integrity of the Information is not compromised - you always will be linked to the most up to date version of your article.
Contact Us for more information.