Happy Valentines Day: How St. Tropez Led To A Grand Cru Rose
Posted: Feb 14, 2018
---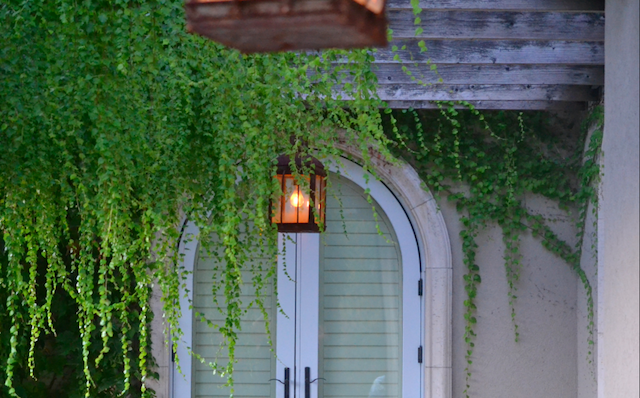 ---
Rose's upswing craze originated in New York's Hamptons where Rosé has been enjoyed every summer for the past 10 years by an elite crowd that travels to Southern France and brings the 'Rosé lifestyle' back with them - representative of a South of France lifestyle that people love to dream about. Rosé is the connection between a summertime drive along the French Riviera, every time you uncork a bottle.

Spending the summer months tasting Rose wines in one of the most beautiful and famous villages of France, St.Tropez, brings back incredible memories. The sparkling aquamarine stretch of coastline between Provence, St. Tropez, and Bandol is home to some of the finest Rosé wines and the perfect accompaniment to a Provence-Alpes-Côte d'Azur afternoon.

Rosé is very possibly the most difficult wine to make properly. When done properly it outshines and outsells all other wines. I love Rosé for its crisp brilliance, fruity aromas, smoothness and the wonderful mouth feel it leaves behind. For years I've contemplated producing a superior California Rosé born of those St. Tropez memories. A Rosé that's rich, elegant, restrained, ultra quality and an extraordinarily different Rosé from those available here in the United States. The success of French Rosé is a testament to the demand for this Provençal, and delicate style.


Each year, a group of us friends make the annual trek to Dick Eddy's Annual Rosé Wine Tasting gathering at his lovely Mediterranean villa centered in St. Tropez. Every year, Dick hosts this elaborate celebrity-packed party focused on discovering the finest Provence and Bandol Rosé wines that France has to offer.

Guests blind taste and then vote for the very best of the 12 Rosé wines offered. Dick, a true renaissance gentleman, attracts an extraordinary group of interesting people who arrive from all corners of the world. The day after the wine tasting party, we all go to le plage de Pampelonne à Ramatuelle to one of Dick's favorite restaurants in the world, Le Club 55 and order that the very same, highest rated Rosé from the party. We spend the entire afternoon and well into the early evening sipping these exceptional Rosés while deep in philosophical discussions. Out of this decades long experience I came to appreciate the finesse and excellence of Bandol and Provence Rosés.

Changing Rosé's Foundation

I believe crafting a Rosé based on extraordinary Chardonnay grapes is an appealing element. I wanted to introduce a superior Rosé for serious Rosé lovers while making a real difference in the industry. With this idea in mind we released our très Rosé de Chardonnay.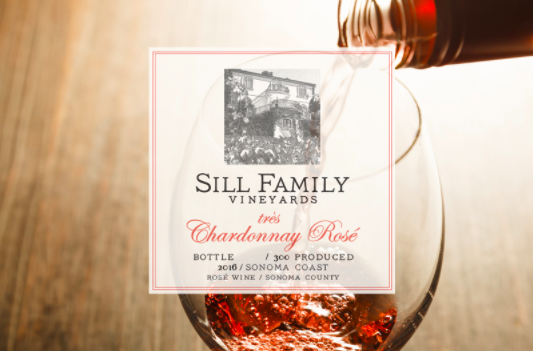 What distinguishes our très Rosé de Chardonnay from all others is the grape varietals and French white oak barrel aging. Generally, Rosés are produced with a combination of the lesser grape varieties of Grenache, Cinsault, Carignan, Syrah, Pinot Noir and Mourvédre.

I contend that truly exceptional wines come from ultra superior grapes. We are truly blessed with the unique terroir of our très Rosé de Chardonnay which supports the classic Provençal-style. It is blendend with the unusual combination of 98% Sonoma Coast Chardonnay and blessed with 2% Rutherford bench Napa Valley Cabernet Sauvignon. It truly is a fresh marriage of the finest, most prestigious grapes producing an elegant brilliant, crisp, rich, balanced, buttery, and floral Rosé.

Our Oak Choice and its Impact on Style and Quality

We use the traditional Provençal and Bordeaux production methods, then, age the wine in French white oak barrels from Tonnellerie Jean-Louis BOSSUET and Tonnellerie REMOND.

The wood barrel staves for our barrels are chosen from the finest forests in the center of France; Allier, Never and Troncais Haute Futaie. These three forests produce tighter grained oak and are some of the most sought after woods for the production of fine, more delicate wines. Given that these oaks grow at a slower rate, they produce a much tighter grain which impart less oak and more subtle aromatic flavors. These Bossuet and Remond forest-age the staves for 36 months before constructing our barrels.

The Tonnellierie "toast" them at a specified medium toast plus (MT+) for the exquisite flavors these barrels produce. These exceptional barrels have a very limited production.

The barrels serve to enhance and preserve the characteristics of the grape varieties, the terroir, and our wine's flavor. Aging our très Chardonnay Rosé in these oak barrels is a critical step in making our wine great.

The resulting aromas are rich, fresh, and floral with flavors of pear, watermelon, guava, crisp apple, black currants and the slightest nuance of spice wrapped in a silky, creamy mouth feel across the palate.

Awards and Success

The resulting Rosé is a first in the industry and received gold medal recognition at the 2017 CWSA Hong Kong International Wine Competition. CWSA showcases the finest domestic and international vintages and is widely considered to be one of the most prestigious wine competitions in the world, with 100 judges blind tasting wines. 4,302 wines were received from over 900 producers in 55 wine-producing countries, making it one of the most influential wine awards in the world.

Sill Family Vineyards won the Gold Medal for its Chardonnay-based 2016 très Rosé de Chardonnay.

Where and how you will enjoy it?

This Rosé is just as at home out on the patio as it is in the formal dining room. It is a masterful match for almost any dish. The perfect pairing with this wine would be a grilled salmon salad, juicy barbecued burger, grilled chicken or a summer's afternoon outing at the beach with a festive crab feed.

It is the beautifully fitted black dress of Rosé wines that seduces with alluring bouquets of fraises des bois and cherry blossoms before drifting memorably into the late evening. This wine is everything you'd ever expect in an ultra-premium, delicately elegant Rosé. We may make many compromises in life, but never with our wines.

Enjoy!

By Igor Sill Winemaker
February 14, 2018
Source: SillFamilyVineyards.com
Cell Phone:1-415-244-4646
---
---
Go-Wine Sharing and Promotion
Go-Wine's mission is to organize food and beverage information and make it universally accessible and beneficial. These are the benefits of sharing your article in Go-Wine.com
It Generates Free Traffic to your site.
Your Article Will Get Indexed Faster.
Your Google Rankings Will Rise. Google Rise Articles with Positive Participation & Contribution.
Your Article Will Reach New Customers and Audience. Go-Wine has a selected audience and visitors from over 120 countries.
You always receive credit - you will be cited accurately (Author, Website & Hyperlink).
The integrity of the Information is not compromised - you always will be linked to the most up to date version of your article.
Contact Us for more information.