Opinion: Some Unsettling Texas Wine Arithmetic
Posted: Jan 25, 2018
---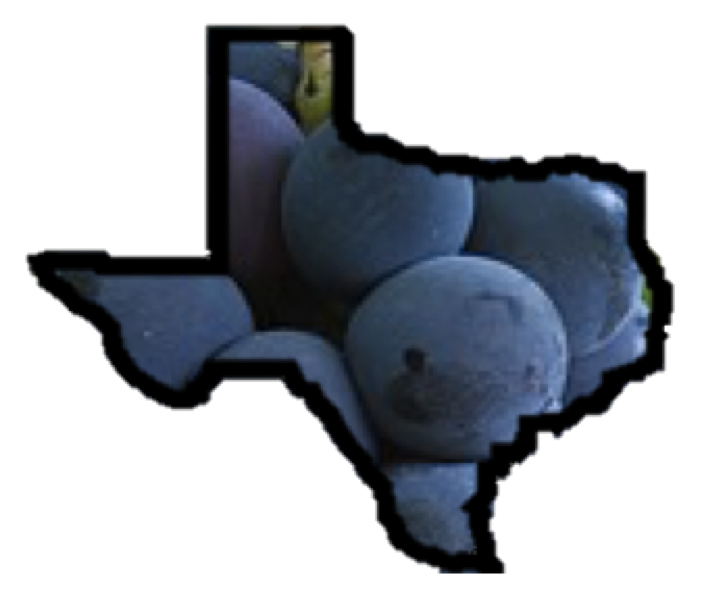 ---
If you missed January's 2018 Texas Hill Country Wine Symposium you missed a cracker. Attendance was a record, and the content of the presentations bang on point. However, one presentation rose above all others in its ability to ring the alarm bells.

At the first day's lunch Andy Timmons of Lost Draw Vineyards/Winery and Texas Wine Company spoke as President of the Texas High Plains Winegrowers Association on his (now annual) theme of the state of the Texas wine industry. In an orgy of data points a subset stood out.

In 2017 the Texas harvest was 14,250 tons and demand was 12,500 tons. That meant an inventory carried forward of 1,750 tons, or 12% of the harvest. That balance between demand and supply is close to nirvana. Virtually all of the production was sold with just enough carried forward to handle most challenging weather conditions in 2018.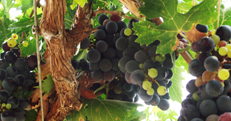 The problems come later this year. In 2018 acreage increases by 1,400 acres as new vines come online (become full-bearing) increasing total yield by 3,500 tons. 300 mature acres recover from hail, producing an additional 1,000 tons of grapes. Add those deltas to existing acreage and Texas has 5,200 total bearing acres which, at an estimated yield of 3.5 tons/acre, means a crop of 18,200 tons. That is a 28% increase from last year. Add in the carryover from 2017 and, being conservative, assume that it has shrunk to 1,000 tons. That means a 19,250 ton supply.

If demand increases by 10% from 2017 then it will be 13,750 tons.

That means a grape surplus of 25% of the total crop (5,500 tons). One in every four Texas grapes goes unsold. To balance demand and supply grape prices are going to have to plummet. The effect on Texas grower incomes is going to be very severe.

Of course, a frost or hail could reduce the excess supply. But, nationally, premium wine demand is only increasing by 3% per annum, making Timmons 10% sales growth number very optimistic.
THE SOLUTION
There is a lot of wine being sold in this state with labels designed to trick consumers into believing that it is Texas wine when in fact it is neither made in Texas nor made from Texas grapes. Rather, it is California jug wine shipped here in tankers. This is a fraud of making wine look Texan when it is not is protected by state law which is far more lax than Federal law. Federal law requires the origin on (virtually) all wines sold across state lines (the term of art is 'in interstate commerce'). But wines marked with 'For Sale in Texas Only' (known as FSITO wines) are exempt from this requirement. In the next session of the Texas legislature we need a change in state law to require origin on all FSITO labels.

In the interim, what would happen to Andy Timmons projected surplus if FSITO juice floggers were to replace their California jug wines with Texas grapes? They have been bleating that 'there aren't enough Texas grapes' forever (backed up by fawning chorus of media acolytes who are soft on FSITO).

Now they are going to need to find a new excuse.

By Andrew Chalk
January 25, 2018
Source: Go-Wine.com

Andrew Chalk writes about wine, spirits, beer, food, restaurants, wineries and destinations all over the world. He has written for The Daily Meal, John Mariani's Virtual Gourmet, Somm Journal, Wine-Searcher.com , Palate Press, Modern Lifestyles. He holds the WSET Level 3 certification in wines and spirits, the Certified Specialist of Wine certification from the Society of Wine Educators and the Italian Wine Professional certification. He was a 2016 recipient of an Open Fellowship to the Symposium for Professional Wine Writers. He has judged at the San Antonio Stock Show & Rodeo Wine Competition and the Houston Livestock Show & Rodeo International Wine Competition.
---
---
Go-Wine Sharing and Promotion
Go-Wine's mission is to organize food and beverage information and make it universally accessible and beneficial. These are the benefits of sharing your article in Go-Wine.com
It Generates Free Traffic to your site.
Your Article Will Get Indexed Faster.
Your Google Rankings Will Rise. Google Rise Articles with Positive Participation & Contribution.
Your Article Will Reach New Customers and Audience. Go-Wine has a selected audience and visitors from over 120 countries.
You always receive credit - you will be cited accurately (Author, Website & Hyperlink).
The integrity of the Information is not compromised - you always will be linked to the most up to date version of your article.
Contact Us for more information.