Prepping Your Beverage Program For Successes In The New Year
Posted: Dec 30, 2017
---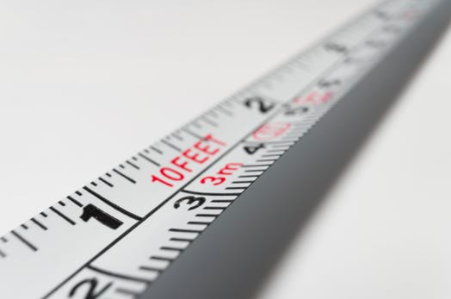 ---
Operators reflect on strategies for developing staff and cutting costs

For those in the restaurant industry, the month of December is a stress test of epic proportions. The dollars are flowing, seats are in high demand, and the staff are on overdrive. And fortunately, the holidays are a time for "cheers!"-ing: The beverages are flowing.

"The idea is to bulk up inventory for the holidays and try to run everything out," said Tim Vasile, wine director at El Gaucho restaurant in Tacoma, Wash. "But after New Years, it is time to refocus on the goals for the next year and start fresh."

Starting fresh for the new year means literally restocking, but also philosophically reflecting on successes and challenges, and using that knowledge to make improvements. There's a lot of learnings that take place over a year of running a beverage program. Keeping an eye on sales numbers and outflow of inventory, as well as staff's comfort with selling, are all key indicators of success.

This year, Jarred Roth, beverage director at Temple Court in New York City, not only helped to open this ambitious new operation with renowned restaurateur Tom Colicchio, but also learned how to negotiate better prices once he had more buying power. Economy of scale empowered his buying.

"We opened two large dining venues, in addition to multiple event spaces and in-room dining. The overall scale of consumption was something that took some getting used to," he said. "Through our volume we were able to make serious buying deals for wine and spirits, alike."

Distributors always prefer to move large quantities of product, and often offer substantial discounts to buyers willing to commit to bigger orders. Previously, Roth had been looking for discounts on orders of three to five cases. Now he was able to order pallets of wine for his for his by-the-glass wine pours, substantially bringing down his costs.

Though you may not have the buying power of a larger operation, looking for opportunities to buy in bulk will allow for economies of scale that will help your bottom line.

Noting what types of wine styles your guests are asking for is a key first step, because if you do purchase large lots of wine, you'll need to ensure that your staff can actually sell the product in a reasonable timeframe so you're not saddled with excess inventory.

Roth focuses on fast-selling varietals like Pinot Noir, Chardonnay, and Riesling that he knows are big draws for guests, and that also pair nicely with the chef's cuisine. Apart from the cost benefits of buying in bulk, keeping a number of wines on the list for a few months at a time allows staff to get comfortable working with them, and confidently recommending them.

"Staff education was my biggest challenge in 2017," said Augusto Ferrarese, corporate beverage director for the Urban Kitchen Group in San Diego. While he's put together a world class list of rare and unique beverages, he needs a team of professionals who are knowledgeable and passionate to sell them.

"It's about being able to lure people inside the world of wine and show them the amazing variety of what's out there. Wine is a never-ending learning curve. It's life, emotion, history, passion, all inside a bottle, and you need to put the time and study to understand it."

Ferrarese spent much of his year focusing on training.

"I am a great believer in tasting wines with staff at least four to five times a week," he said. "The tasting does not necessarily need to be performed blind. I like to focus on regions or countries that are challenging for my staff, because with a passionate guest, they need to be able to discuss producers, vineyards and styles of wine."

Additionally, he took time to mentor his beverage team to help them achieve wine certifications, knowing that they would return the investment.

"The more they learn, the more they stay engaged," he said.

Ferrarese also focused on networking with high-level trade at national wine events to help raise the profile of San Diego as a legitimate destination to help draw top beverage talent that often flock to cities like New York and San Francisco.

"Our city has always been considered an underdog," he said, "so it's my duty to change that perspective." He said he believes in making a true community of wine lovers, both with local customers and guests.

The inevitable swell of business tapers off at the start of a new year, giving operators time to breathe, reflect and prepare. Vasile said he hopes to spend the slower winter months seeking inspiration.

"There is time for travel, time for tastings, time to actually see what's new and exciting out there," he said. "It's nice to open the flood gates in January and February with my wine reps and start tasting wines to keep the wine list fresh and dynamic. Winter is a good time to geek out and get intellectual. There is the ability to look deeper into things that interest me."

Regardless of the time of year, in today's fast-evolving restaurant scene, operators need to be vigilant of their inventory and their ability to move product, all while ensuring their offerings are exciting to staff and guests, alike.

By David Flaherty December 22, 2017
Source and Image:NRN.org
David Flaherty has more than 20 years experience in the hospitality industry. He is a certified specialist of wine, a certified cicerone and a former operations manager and beer and spirits director for Hearth restaurant and the Terroir wine bars in New York City. He is currently marketing director for the Washington State Wine Commission and writes about wine, beer and spirits in his blog, Grapes and Grains.
---
---
Go-Wine Sharing and Promotion
Go-Wine's mission is to organize food and beverage information and make it universally accessible and beneficial. These are the benefits of sharing your article in Go-Wine.com
It Generates Free Traffic to your site.
Your Article Will Get Indexed Faster.
Your Google Rankings Will Rise. Google Rise Articles with Positive Participation & Contribution.
Your Article Will Reach New Customers and Audience. Go-Wine has a selected audience and visitors from over 120 countries.
You always receive credit - you will be cited accurately (Author, Website & Hyperlink).
The integrity of the Information is not compromised - you always will be linked to the most up to date version of your article.
Contact Us for more information.