Becco, Lydia Bastianich : Excellence Defined
Posted: Sep 11, 2017
---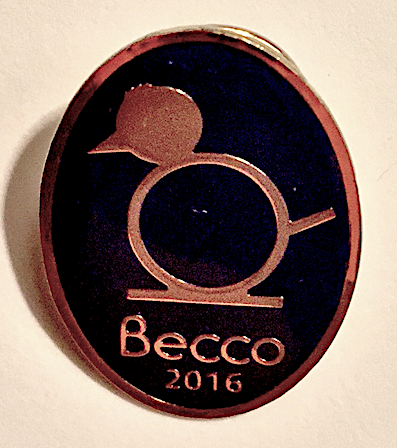 ---
Sometimes an experience is so powerful you just have to write about it. I was traveling through NYC and one of the Go-Wine contributors recommended that I should stop by one of his favorite dining destinations in the theatre district...Becco.

My colleague advised me that this restaurant had a great history and very famous owners, Lydia Bastianich. Once he said that name, I immediately became consumed with how I would get there from my hotel near JFK international airport.

Lydia Bastianich remains to this day one of, if not my favorite presenter and chef. She always speaks of Italy and its exciting dishes in her special unassuming manner. Her teaching style is always soulful and the twinkle in her eye always reveals true happiness.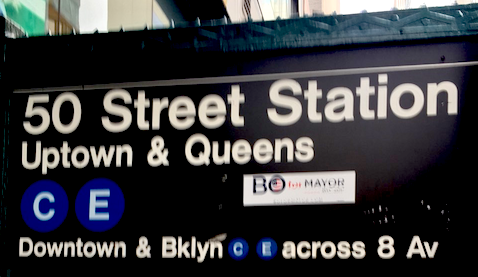 My trip involved a 30 minute ride on the E line from Jamaica Station, exiting at the 50th Street Station and taking a few minutes walk to 355 West 46th St. where the Bastianich's place is located. I arrived at 3:30 PM, about a half an hour before the Saturday dinner service.

When I arrived, I walked in past some diners who had lingered through the lunch service and was greeted warmly by the host. After taking my name, she said I could wait at the bar until the dinner service began.

That was refreshing. So often, patrons are made to wait outside until that imaginary time lock opens allowing you in.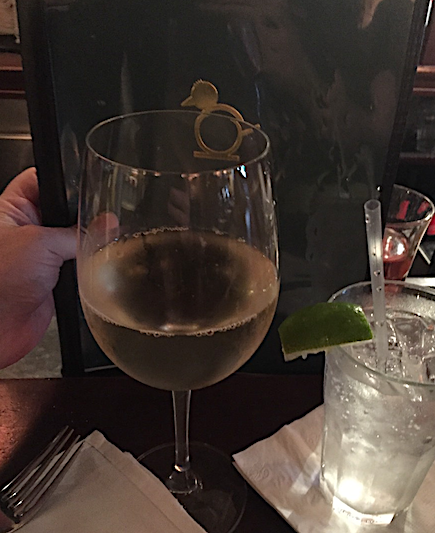 Clearly, they understood the value of having a patron warming up at the bar with a beverage before the meal.

My exceptional bartender and host for the evening, Cesar, welcomed me and indulged me in a thorough tasting of the Bastianich Friuliano, and Sauvignon Blanc wines. I asked if he had tried the wines and he said, that he definitely had. He further went on to say, "how could he offer something he wasn't fully versed in."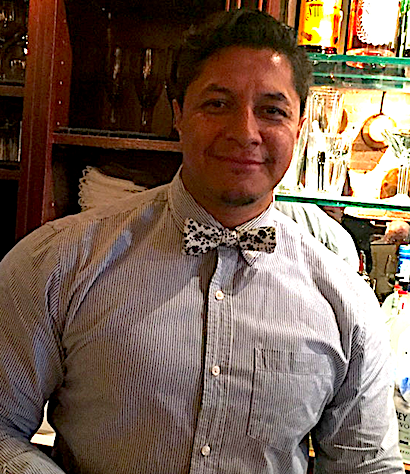 Cesar at Becco

He proved this to me throughout the meal as he presented the dishes with great finesse and expertise. Later he would demonstrate his understanding of spirits by guiding me to a Friulian digestif at the meal's end, the Amaro Nonnino.

As I ordered my dinner, I advised him of a dairy allergy I have. (Not the greatest allergy to have when you are enjoying flavors from Italy. )

What happened next was a true show stopper. No less than four people (Supervisors, servers, the kitchen staff) verified, reverified and gave me the necessary feedback to steer me to a safe and satisfying decision. I chose the meal and the staff made it very apparent that it was their pleasure to make sure I not only enjoyed the meal but the.

There were many other positive interactions:
1. Excellent place setting management throughout my meal.
2. Appropriate offerings without any hard selling.
3. Genuine attention to making my dining experience unique.
4. Appropriate and high quality conversation.

There was enormous attention to detail. The team delivered on every promise they made.

I remembered Lydia's cooking demonstrations and how she speaks lovingly of her family and oh yes, that the pasta must be "Al Dente...perfect".

My main course was a pasta arrabiata, presented to me by something more than a food and beverage team. It was served by a family and the pasta was Al Dente (perhaps the best I have ever had) and my experience was perfect. I will wear your pin as I travel and share your dedication to excellence with my students.

By Luis Torres CMO/CSO
Go-Wine.com
September 10, 2017

Luis Torres is the founder of Wine Business Academy and CMO at Go-Wine.Com. For information on the services of the Wine Business Academy and Go-Wine.com
please select the red text. Go-Wine.com
---
Go-Wine Sharing and Promotion
Go-Wine's mission is to organize food and beverage information and make it universally accessible and beneficial. These are the benefits of sharing your article in Go-Wine.com
It Generates Free Traffic to your site.
Your Article Will Get Indexed Faster.
Your Google Rankings Will Rise. Google Rise Articles with Positive Participation & Contribution.
Your Article Will Reach New Customers and Audience. Go-Wine has a selected audience and visitors from over 120 countries.
You always receive credit - you will be cited accurately (Author, Website & Hyperlink).
The integrity of the Information is not compromised - you always will be linked to the most up to date version of your article.
Contact Us for more information.