How Wellness Influencers Are Fueling The Anti-vaccine Movement
Posted: Sep 13, 2021
---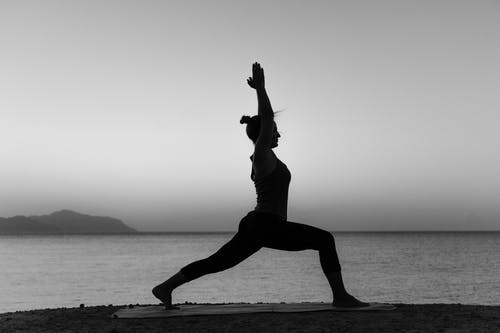 ---
Glance at Jessica Alix Hesser's Instagram page, and you may feel a little like you've just opened up a pamphlet for a meditation retreat. Amid photos of lagoons and a waterfall, Hesser (eyes closed, one hand touching the side of her face) is awash in rainbow-hued lens glare, or soaking in a bath with flowers floating on top. Her website contains blog posts recommending natural cardamom floss and Gregorian chants.

Sprinkled throughout, however, are posts where Hesser urges her nearly 37,000 followers to question the safety of the vaccines. "Would you sign your children up to be part of a pharmaceutical trial and take them into a lab to get shot up with some experimental drug created by a criminal company?" she asks in one June post. In another one from April, she writes that "many of you have heard about the large number of poke-free women" experiencing changes in their menstrual cycles "after spending time with people who got the jab." Medical experts say that's impossible. Hesser did not respond to requests for comment.

For many, the term "misinformation" conjures up images of conspiracy-theory chat forums and Russian bots. But an alarming amount of it is reaching audiences in the health and wellness realms. Many social media influencers who focus on natural remedies, holistic health and new age spirituality have been sharing posts and videos questioning the wisdom of vaccinating against the coronavirus. Public health experts say widespread vaccine hesitancy increases the threat of the virus mutating and helps keep the pandemic raging.

The wellness world's entanglement with vaccine hesitancy dates back to well before the covid pandemic. For years, the anti-vaccine movement grew on various Facebook groups, freely spreading discredited theories that shots cause autism and other ailments, until the tech giant began limiting those groups' reach and ability to pay for promotional ads in 2019. Of course, not all yoga instructors and holistic healers are anti-vaccine, and many actively promote vaccines and support medical science.

By Ashley Fetters and Gerrit de Vynck
09-13-2021
Source and complete article by: washingtonpost.com

But tight links have developed between groups focused on anti-vaccine messages and those dedicated to parenting, alternative health practices and concerns over genetically modified food, according to a study published online in February from George Washington University's Institute for Data, Democracy and Politics. The study identified a large cluster of Facebook groups that focused on posting and spreading covid-19 misinformation, including anti-vaccine messages. It then showed that links from those groups were often posted in wellness groups, and vice versa.

When the coronavirus vaccines started becoming available and millions of people turned to the Internet to find out more information, many found answers in the wellness groups and networks of influencers that were already a daily part of their social media diet.

And while large accounts specifically known for spreading anti-vaccine messages can be identified and taken down, it's harder for TikTok, Twitter, YouTube and Facebook (which owns Instagram) to police tens of thousands of smaller accounts that might mix in one or two anti-vaccine messages among their normal wellness posts.

There's a whole genre of accounts on social media that mix in vaccine skepticism with general healthy living posts. Evie Kevish, a CrossFitter and "certified juice therapist," who frequently posts on Instagram about which vegetables and fruits she's juicing, wore a shirt emblazoned with "VACCINES ARE POISON" in a video she posted on June 27. Tania Khazaal, known online as "Tania the Herbalist," often posts self-portraits with long captions about eating non-GMO foods and refusing any ingestible products that contain fluoride, alcohol and aluminum. She encourages her nearly 50,000 followers to "eliminate pills and introduce plants." She's also been posting vaccine-skeptical content since April 2020.

In an email, Khazaal said she wasn't against vaccines, but believed that skeptical voices were being silenced. "I'm not anti anything. I'm pro-choice and pro-freedom," she said. Kevish did not respond to requests for comment.
---
Go-Wine Sharing and Promotion
Go-Wine's mission is to organize food and beverage information and make it universally accessible and beneficial. These are the benefits of sharing your article in Go-Wine.com
It Generates Free Traffic to your site.
Your Article Will Get Indexed Faster.
Your Google Rankings Will Rise. Google Rise Articles with Positive Participation & Contribution.
Your Article Will Reach New Customers and Audience. Go-Wine has a selected audience and visitors from over 120 countries.
You always receive credit - you will be cited accurately (Author, Website & Hyperlink).
The integrity of the Information is not compromised - you always will be linked to the most up to date version of your article.
Contact Us for more information.