Starting A Food Business: What Technologies Do You Need?
Posted: Feb 05, 2020
---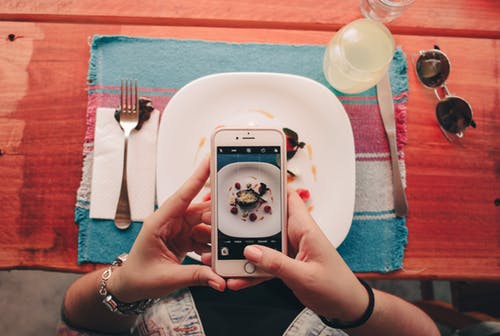 ---
Starting a food business? Here's a list of 6 technologies you'll want to consider for your new venture.

So, you're starting a food business - and you've already come up with your business plan, branding, found your location and hired your staff - but now you're wondering what technologies you'll need to invest in to keep things running smoothly.

Well, while it may all seem overwhelming (especially if you're not particularly tech-savvy), don't fret! We've come up with 6 technologies that can help your business excel - streamlining your operation, reducing labor costs and keeping you one step ahead of your competition.

1. A Point of Sale (POS) System
A POS system is like the motherboard of your restaurant. It's where your servers will record their orders, where your chefs will receive them and where your cashiers will invoice them. It's also where your menu, product prices and inventory are stored, and where you can see how your staff is performing and what tips they're earning. With a POS system, your whole establishment is connected and there's no need to huff about with scribbling orders on tiny notepads or tracking your revenues in a ledger. Most POS systems also offer analytics, allowing you to track your performance and even generate sales reports remotely, so you can be in-touch with what's happening in your restaurant at all times.

When shopping for a POS system, look for a cloud-based model so that you can remotely access your system, and a supplier that offers technical support and training.

2. Employee Scheduling Software
Remember the good old-fashioned phone chain, where you had to call every single person up individually when you had news or had something to schedule? Well, luckily, thanks to employee scheduling software, you won't have to deal with any of that. It's your one-stop-shop for scheduling employee shifts, organizing your employees and keep all of your communication on one platform. And most come in a friendly app format, so that you can manage and update schedules wherever you are - and your employees also get the memo as soon as there's an update.

Research shows that these systems can help reduce employee scheduling time by up to 80%. Especially when labor costs account for up to a third of a restaurant's operating costs, making sure that you plan your employee schedules efficiently is really critical!

3. Inventory Tracking Software
Inventory tracking software helps you manage your stock levels, purchase orders, recipes and menu costs - and goes beyond just looking what goes in and out of your restaurant, with predictive forecasting and portion control. Inventory tracking systems can help you place more accurate orders from your suppliers, fine-tune your portions and perhaps most importantly, keep a closer eye on your produce to make sure that nobody's dipping their hand in the cookie jar (no pun intended). The best systems will be able to sync with your POS system, or will be built right into your POS system, so look for a program that's compatible with your existing software.

4. An Online Ordering Platform
While online ordering and food delivery is very popular with quick service restaurants, it's been growing increasingly popular with full-service restaurants, too. In fact, take-away sales have increased 8% over the last few years, and customers who place an online order have a 95% chance of returning to your establishment. Now doesn't that seem like a worthwhile investment? Online ordering can also increase your exposure, and make it easier for your customers to find you among a sea of competitors.

At first, you may want to go with an aggregator platform - one that combines offers multiple restaurants through one single portal - while you're raising awareness and getting your business off the ground. But once you're up and running, you might want to consider adopting an internal online ordering system, as aggregator platforms are highly competitive and can charge a per-order commission of up to 15%.

Source and complete article: EHL Group
February 4, 2020
---
Go-Wine Sharing and Promotion
Go-Wine's mission is to organize food and beverage information and make it universally accessible and beneficial. These are the benefits of sharing your article in Go-Wine.com
It Generates Free Traffic to your site.
Your Article Will Get Indexed Faster.
Your Google Rankings Will Rise. Google Rise Articles with Positive Participation & Contribution.
Your Article Will Reach New Customers and Audience. Go-Wine has a selected audience and visitors from over 120 countries.
You always receive credit - you will be cited accurately (Author, Website & Hyperlink).
The integrity of the Information is not compromised - you always will be linked to the most up to date version of your article.
Contact Us for more information.