How Russian Fish Are Getting Around The Us Import Ban
Posted: Apr 18, 2022
---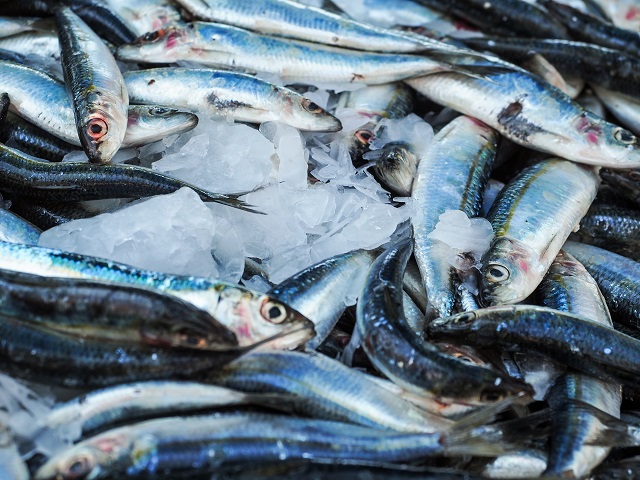 ---
As Russia's unprovoked war in Ukraine continues, Americans may unwittingly be purchasing banned exports from Kremlin-backed industries due to a previously overlooked loophole in U.S. import laws. This work-around, known as the "substantial transformation" policy, according to Insider, has had a particular impact on the seafood market, essentially duping consumers into supporting a Russian economy, which Brookings reports 89% of Americans want to see continue to be harshly sanctioned.

Last month the U.S. and its allies in the EU and G7 revoked Russia's Most Favored Nation status for trade, allowing them to raise tariffs on Russian products and banning the importation of certain products (via Bloomberg). The U.S. then announced a ban on imports of Russian oil and gas as well as signature Russian goods including diamonds, alcohol, and seafood — a move which finally answered Russia's costly 2014 ban on Alaskan seafood imports imposed as retaliation for U.S. sanctions against Russia for its annexation of Crimea from Ukraine. While many people saw this as a ban on products like caviar and vodka, two of Russia's most iconic culinary contributions, the seafood ban in particular is much more far-reaching.

According to the Associated Press, Russia is one of the world's top seafood producers and in 2021 imported $1.2 billion worth of fish to the United States mostly crab, salmon, and pollock. Unfortunately, due to the "substantial transformation" policy, not all that fish is clearly marked as Russian-caught, which means it can still technically be sold in the U.S.
A fishy loophole
The issue with the "substantial transformation" loophole, as pointed out by Insider, is that once a product is processed in another country it can be marked as originating in the processing country. For instance, frozen fish sticks. Fish caught in Russia can't be imported into the U.S. under the current sanctions, however, if Russian fisheries send their pollock to a facility in China which processes it into fish sticks and packages them for sale in your local freezer section, it is marked as an import of China, even though, as the AP reports, pollock is not native to China and cannot originate there.

This is exactly what Russia is doing. According to the AP report, approximately one-third of the fish imported from China to the U.S. is actually caught in Russia, but American consumers and restaurateurs opposed to a war, which could cripple global food supplies, have no way of knowing it, because country of origin labeling is not required on imports.

By Jessie Molloy
Source: tastingtable.com
Date April 18, 2022
---
---
Go-Wine Sharing and Promotion
Go-Wine's mission is to organize food and beverage information and make it universally accessible and beneficial. These are the benefits of sharing your article in Go-Wine.com
It Generates Free Traffic to your site.
Your Article Will Get Indexed Faster.
Your Google Rankings Will Rise. Google Rise Articles with Positive Participation & Contribution.
Your Article Will Reach New Customers and Audience. Go-Wine has a selected audience and visitors from over 120 countries.
You always receive credit - you will be cited accurately (Author, Website & Hyperlink).
The integrity of the Information is not compromised - you always will be linked to the most up to date version of your article.
Contact Us for more information.