Code Red For Humanity: Key Takeaways From A Major Un Report On The Climate Crisis
Posted: Aug 10, 2021
---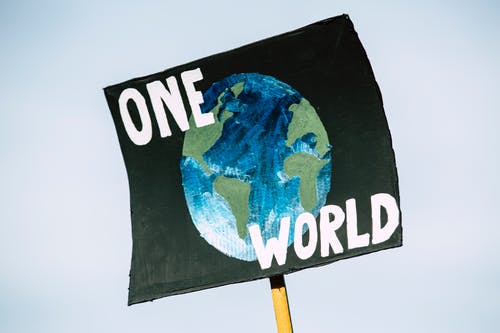 ---
Monday's report from the United Nations' Intergovernmental Panel on Climate Change (IPCC) represents the most comprehensive and conclusive "state of the science" on the climate crisis: why it is happening, how it is impacting every region of the planet, how much worse things are set to get and what must be done to avoid the worst consequences.

UN Secretary-General António Guterres called the report "a code red for humanity," noting that "global heating is affecting every region on Earth, with many of the changes becoming irreversible."

The report is around 3,500 pages, represents years of research on the topic, was authored by more than 200 scientists from over 60 countries and cites more than 14,000 individual studies.

Humans are unequivocally warming the planet


This report goes farther than any previous IPCC climate report in placing the blame for global warming squarely on human greenhouse gas emissions. It is no longer a question of "natural versus human-caused" climate change. Society's reliance on fossil fuels is the reason the planet has already warmed 1.2 degrees Celsius – every bit of it through the emission of greenhouse gases such as carbon dioxide and methane.
The warming is happening even faster than scientists previously thought, and the latest projections have us reaching or exceeding 1.5 degrees – a key threshold scientists say is critical to stay below – within the next decade or two.

The only way to stop the warming is to end greenhouse gas emissions: The longer it takes, the hotter it gets


Just as the the report clearly blames carbon pollution for the rising temperatures, it is also clear that the only way to slow down and eventually reverse the warming is to reduce greenhouse gas emissions to zero.
Avoiding 1.5 degrees of warming is all but impossible, but we can still keep warming around that critical threshold and avoid the worsening impacts that come from approaching and passing 2 degrees of warming.
Avoiding those impacts will take significant cuts to greenhouse gas emissions starting immediately. If emissions continue to increase, the world will top 2 degrees of warming – possibly before 2050 – and reach 3 degrees before the end of the century.


By Brandon Miller
08-09-2021
Source and complete article by: cnn.com
---
---
Go-Wine Sharing and Promotion
Go-Wine's mission is to organize food and beverage information and make it universally accessible and beneficial. These are the benefits of sharing your article in Go-Wine.com
It Generates Free Traffic to your site.
Your Article Will Get Indexed Faster.
Your Google Rankings Will Rise. Google Rise Articles with Positive Participation & Contribution.
Your Article Will Reach New Customers and Audience. Go-Wine has a selected audience and visitors from over 120 countries.
You always receive credit - you will be cited accurately (Author, Website & Hyperlink).
The integrity of the Information is not compromised - you always will be linked to the most up to date version of your article.
Contact Us for more information.